Two alpine tours, season ticket in Trysil and rail park right outside the door!
Board and ski in Laax (Switzerland), Hintertux (Austria), Trysil, Hemsedal, Sälen and in the school's own rail park. Prepare your body with wakeboard, surf, skate, trampoline, gymnastics and strength training. You get a season ticket in Trysil and access to a lot of film equipment.
Good to know
Study trips
Surf, ski and board at some of Europe's best spots!
Hintertux, Austria
Laax, Switzerland
SNOW indoor
Salen
Hemsedal
Surfing trip in Norway
Trysil
Park, powder and progression
On the Snowboard/Freeski line, we start from your level and you get to develop yourself jumps and rails, on freshly groomed slopes and in delicious powder. We plan to a lot of driving and play on boards and skis, and everyone supports each other to progress. In addition, you get personal guidance to perform tricks on different items.
Season pass in Trysil
You get a season ticket in Trysil - Norway's largest ski resort. The facility is only 50 minutes from the school, and the season ticket can also be used outside of lessons. Trysil has parks at all levels, and is regularly used for the Norwegian Cup and National Championships. It is also not unusual to see some of Norway's best drivers on the trail.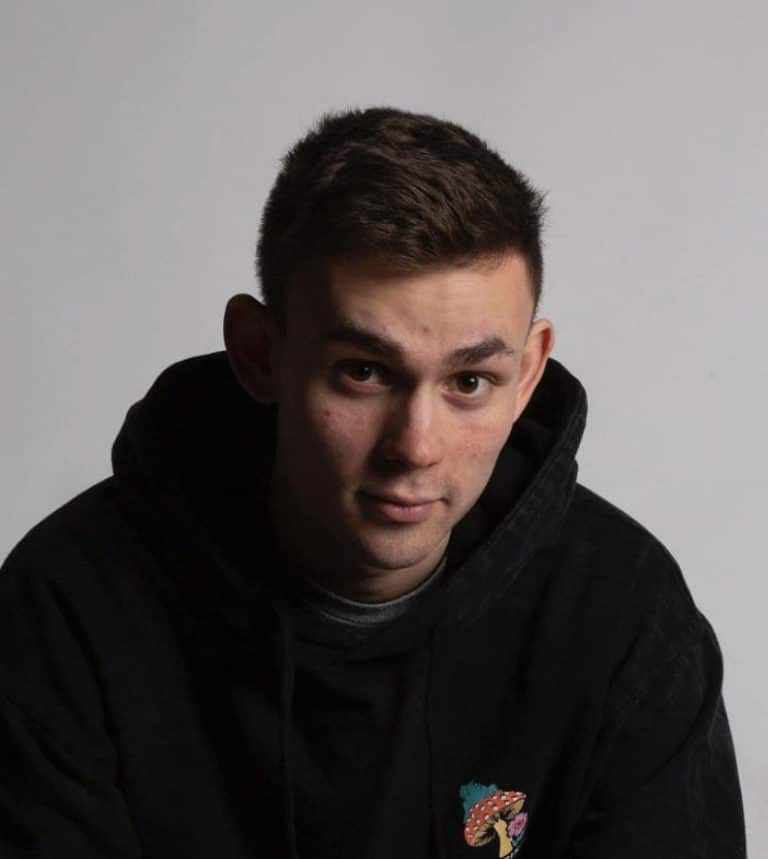 The best thing about going on the line is the people and the good class environment. We give feedback and motivate each other for positive development.
- Mathias Benonisen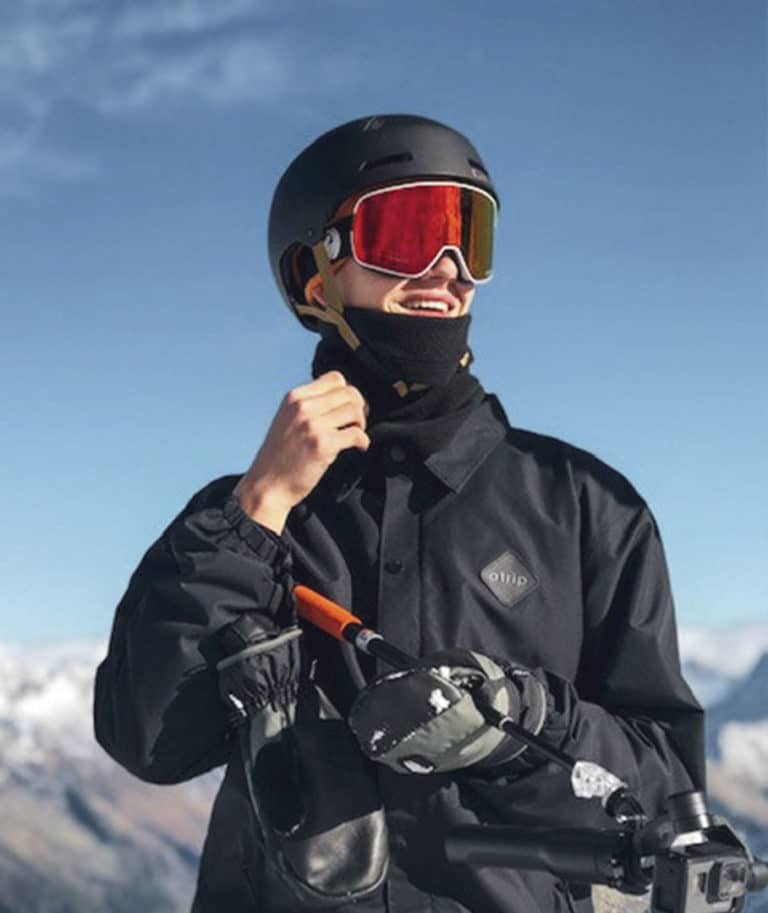 Anyone with an interest in boards and skiing should apply!
- Håvard Ljosland Nylund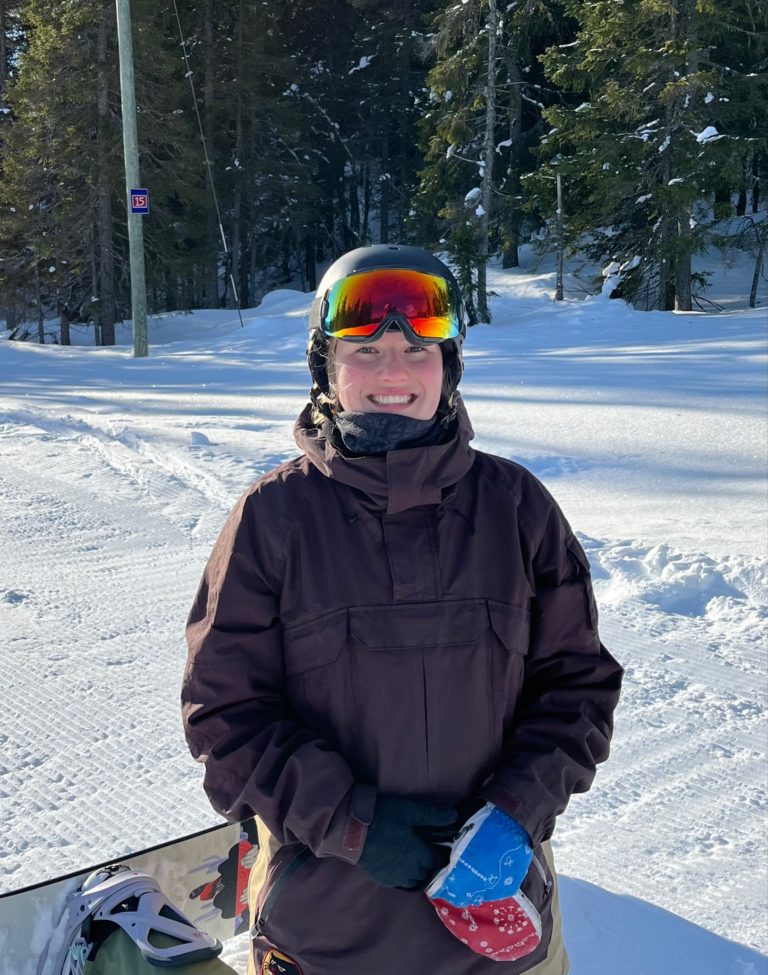 Fantastic 🤠 Start!!!
- Silke Termansen
Gallery
Autumn / bare field period
Study trip to Hintertux, Austria
SNØ-Oslo: Indoor park
Skating
Coordination and trampoline in the gym
Plunge
Surfing
Wakeboard
Strength and conditioning training, yoga and massage
Preparations
In the autumn, we work on preparing the body and mind through ironing, fitness, gymnastics, trampoline, wakeboarding, surfing, diving and skating.
Skate
In Elverum we have a concrete skate park, with a flow park/pump track and a large area with street elements. You will also join facilities in Hamar and Brumunddal, with all possibilities.
Turn
The gymnasium in Elverum has a professional built-in trampoline. It is located next to a foam pit, and is perfect for practicing rotations, flips and coordination. In addition, there is everything you could want from elements to train resilience, balance and strength.
Strength
At school, we train strength, mobility, fitness and injury prevention - both outside and inside. We have a strength room, but we train a lot with our own body weight and e.g. hill race.
Are you passionate about snowboarding or skiing? Here you get rail park outside the door, many days on snow, travel to world-class facilities, and a social environment with the class - and the rest of the school!
Winter / snow period
Study trip to LAAX in the Swiss Alps
Build and prepare the rail park
Park driving: jumps and rails
Freeride: powder and forest
Railpark right outside the door
In winter, you have the school's rail park right outside the door of the boarding school. Snowboard/Freeski is responsible for designing and shaping the park. Here there is light all evening and elements of all levels of difficulty – with tubes, boxes, wall, butterbox, double kink, rainbow and battleship etc. We also have a simple snow production facility, and start producing snow as soon as it is cold enough.
Read more about the study tours to LAAX, Sälen and Hemsedal further down.
Ski and snowboard film
Film and photography are a large part of skiing and snowboarding. We work with Fotolinja both in autumn and winter, and the photography teacher provides training in film and cutting techniques. At the school, we have a lot of film equipment that can be borrowed, and it is Macer with professional editing programs for both film and photo.
Study trips with the Snowboard / Freeski line
Hintertux, Austria
Laax, Switzerland
SNOW indoor
Sälen, Sweden
Surfing trip in Norway
Hemsedal
Trysil
Hintertux, Austria
We kick-start the season in the same place as many of the world's best: in Hintertux!
Here we drive on glaciers and play with snow underfoot as early as October, with mountains of up to 3250m all around us.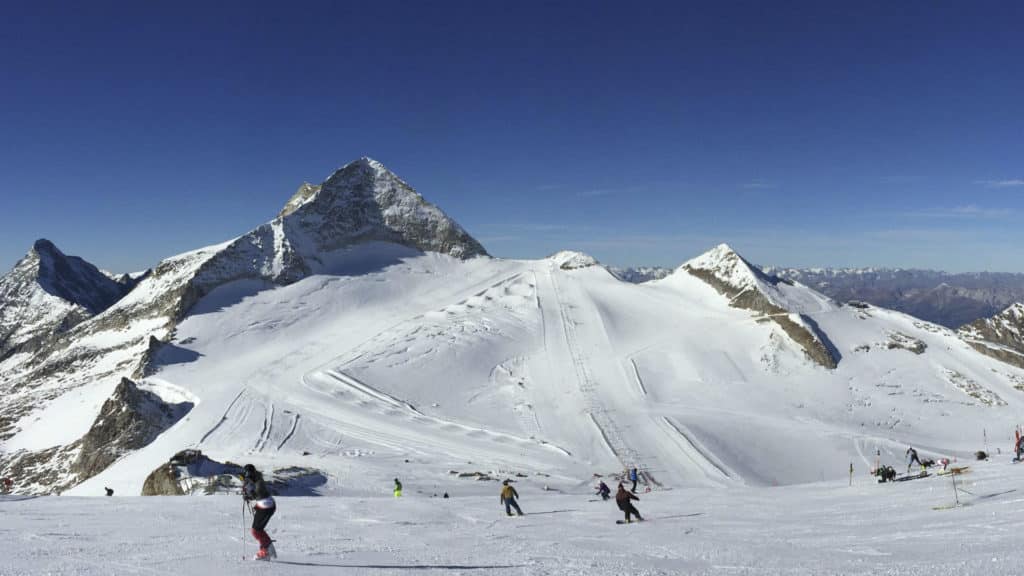 LAAX, Switzerland
Laax in Switzerland is one of Europe's best facilities, and hosts major international competitions every year. We live at an altitude of 2228 metres, in the middle of the complex with the parks right outside the door. In addition, there are crazy free-riding opportunities when it snows.
LAAX is high on the favorite lists of the world's best athletes. There are several parks, covering all levels. The elements are prepared several times a day, and set the stage for creative driving. As a back-drop for films and photos, you get endless rows of pointed Alpine mountains.
The facility is spread over the alpine villages of Laax, Flims and Falera. There are high peaks, large mountain sides and forest areas that facilitate cruising both on and off the slopes. If you take the lift up to the facility's highest point at 2551m and drive to the bottom in Flims, you get a good 20-30 minutes of continuous driving.
SNOW indoor
We visit SNØ in the autumn to kick-start the season. The indoor facility allows you to get the feeling of skiing and snowboarding well before the snow settles outside. Here there are both jumps and rails or opportunities to cruise.
Surfing trip in Norway
You join a surf camp at Hoddevik in Stadt or Borestranda in Jæren. Here, there will be an introduction to surfing from experienced instructors, and you can surf several sessions every day.
Sälen, Sweden
We travel to Sälen in Sweden a little later in the season, when the parks are well established and the probability of good conditions increases. The parks are considered some of Sweden's best, and here we get variety and a good run-up to the alpine tour.
Hemsedal
We end the season in Hemsedal, where the slopes remain until May. Like Trysil, Hemsedal is one of the most recognized facilities in Norway.
Trysil
Trysilfjellet will be our main arena and you will receive a season ticket that can be used both inside and outside of classes. We ride park and powder, and work so that everyone can enjoy themselves on the slopes, feel mastery and progress.
You need
Own ski or board equipment
Helmet - and preferably a back plate
Goggles
Clothes to be outside all year round
Skateboard/scooter
In addition, it is very fine with a laptop - if you have. You also need travel insurance and a European health insurance card. The card can be ordered at Helfo.no. Do you have camera equipment is just to take it with you.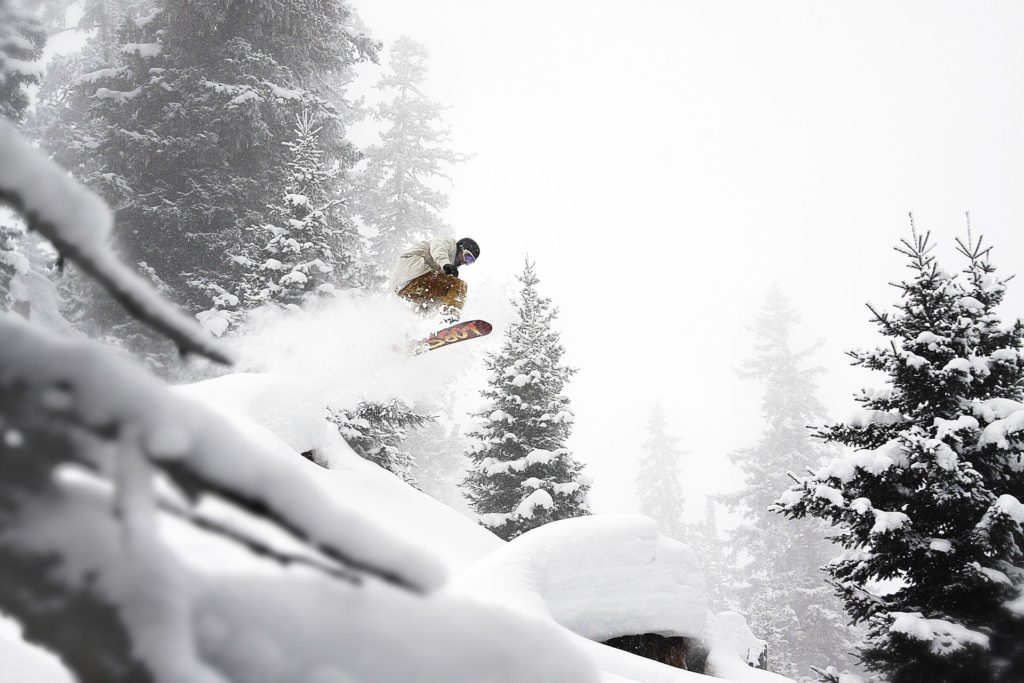 Ready for a year of folk high school, snowboarding, freeskiing and new friends?