Folk high school and snowboarding? Or folk high school and skiing?
Then Snowboard / Freeski is your folk high school line! Ski and ski in Trysil, Hemsedal, Sälen, Laax in Switzerland, SNØ and in the school's own rail park. Prepare your body with wakeboarding, surfing, trampoline, gymnastics, strength and skating. You get a season ticket in Trysil and access to a lot of film equipment.
Good to know
Price
143 180 -En suite room
135 960 -Room with shared bathroom
About the Snowboard / Freeski line
On the Snowboard / Freeski line, we are based on your level and you get to develop on jumps and rails, in newly prepared trails and in delicious powder.
In the autumn, we work to prepare the body and head through ironing, fitness, gymnastics, trampoline, wakeboarding, surfing, diving and skating.
You have the school's railpark right outside the door. Here it is light all evening and all levels of difficulty. You get a season ticket in Trysil - Norway's largest ski resort - and also join Sälen, which has Sweden's best park.
Anyone who is interested in snowboarding and skiing - or thinks they can get it - should apply. You will not find a safer and better learning environment!

Håvard Ljosland Nylund, 2019-2020
Autumn / bare field period
Skating
Coordination and trampoline in the gym
Plunge
Surfing
Strength and conditioning training, yoga and massage
Winter / snow period
Build your own rail park
Park driving: jumps and rails
Freeride: powder and forest
Study trip to the Alps
Are you passionate about snowboarding or skiing? Here you get rail park outside the door, many days on snow, travel to world-class facilities, and a social environment with the class - and the rest of the school!
Study trips with the Snowboard / Freeski line
Surfing trip in Norway
SNOW indoor
Trysil
Salen
Laax, Switzerland
Hemsedal
We visit SNØ in the autumn to kick-start the season, before you get an introduction to surfing at Stad or Jæren.
Trysilfjellet will be our main arena and you get season tickets that can be used both inside and outside the class. We run park and powder, and work to ensure that everyone knows mastery and progression.
The trips to Sälen come a bit out of season when the parks in Tandådalen and Lindvallen have got off to a good start. Here we get variety and a good drive up to the alpine trip.
Laax in Switzerland is one of Europe's best facilities, and hosts several major international competitions each year. We live at an altitude of 2228 meters, in the middle of the facility with the parks right outside the door. In addition, there are insane free riding opportunities when it snows.
The end of the season is in Hemsedal, where the slopes stay until May
Regarding Covid-19
Due to Covid-19 and constant changes in the infection situation, it is difficult to say for sure for the coming school year. But we follow all infection control advice and travel advice given by the authorities. We plan for an almost normal school year, and so that all travel can take place as normal. But we will work out good alternative solutions if this is not possible. Destinations on study trips can be added elsewhere (including domestically) if natural disasters or other external and extraordinary circumstances occur which the school does not control, and which significantly affect the implementation of the trip. No financial compensation is normally given for this.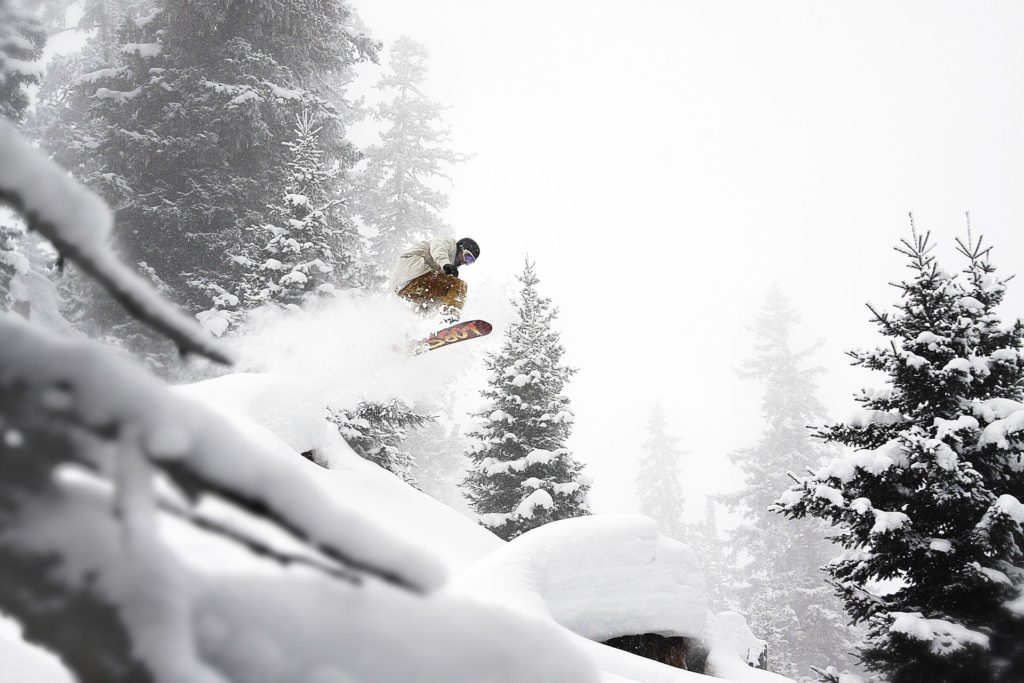 Ready for a year of folk high school, snowboarding, freeskiing and new friends?