Become a better musician - solo and in a band!
You do live shows, learn about sound and lighting and make studio recordings. Study trips to Budapest, London, tour and interrail from Zagreb to Berlin. You will have the opportunity to play and work at the Sagtjern Festival in Elverum!
Good to know
Study trips
Musical journeys
Interrail – Croatia, Slovenia, Slovakia, Austria, Czech Republic, Germany
Tour
London
Budapest
Practice, write, record, play. Repeat.
We attach great importance to development of your instrument and vocal skills through a lot of interaction. We play both covers and self-composed music in various band compositions or in vocal groups, and arranges concerts throughout the year.
We're going to play acoustic concert at the foot of Glittertind, rock concert in front of thousands of children at an event for humanitarian work, Christmas concert, intimate house concerts with cover songs in a new guise, in high schools, on a longer tour and the nightclubs in Elverum.
We have days where we hire musicians who will give you teaching on the main instrument your through workshops in groups and one-to-one teaching.
You have unlimited access to the school's recording studio, where you will learn about and work as musician and technician. You will learn about mixing and mastering of your recordings. You will learn about production of music videos both in theory and practice. You will learn elementary music theory which is useful for all musicians. You shall work and play at the Sagtjern Festival in the summer for an extra bonus week.
Themes
Different band lineups
Vocal groups
Concert productions
Studio production
Sound and light rigging
Sound and light design
Organization of festival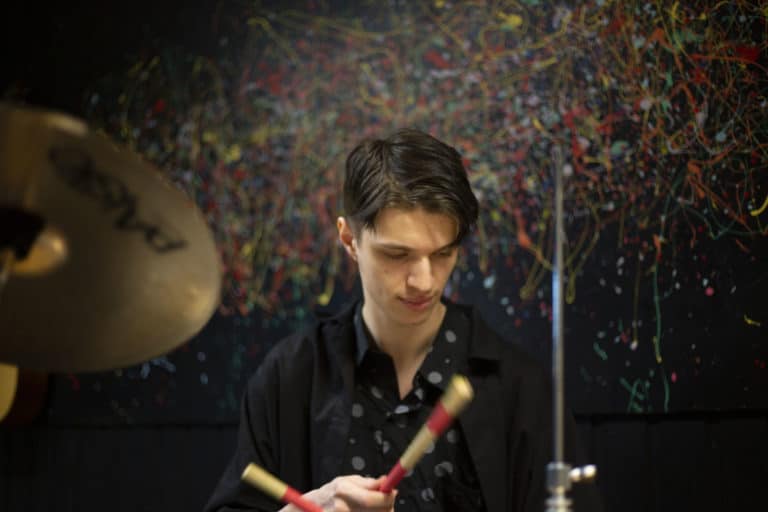 It's not just about grades here. We get to learn what is important to us, we learn because we want to and because it's fun.
-Jonathan Choquet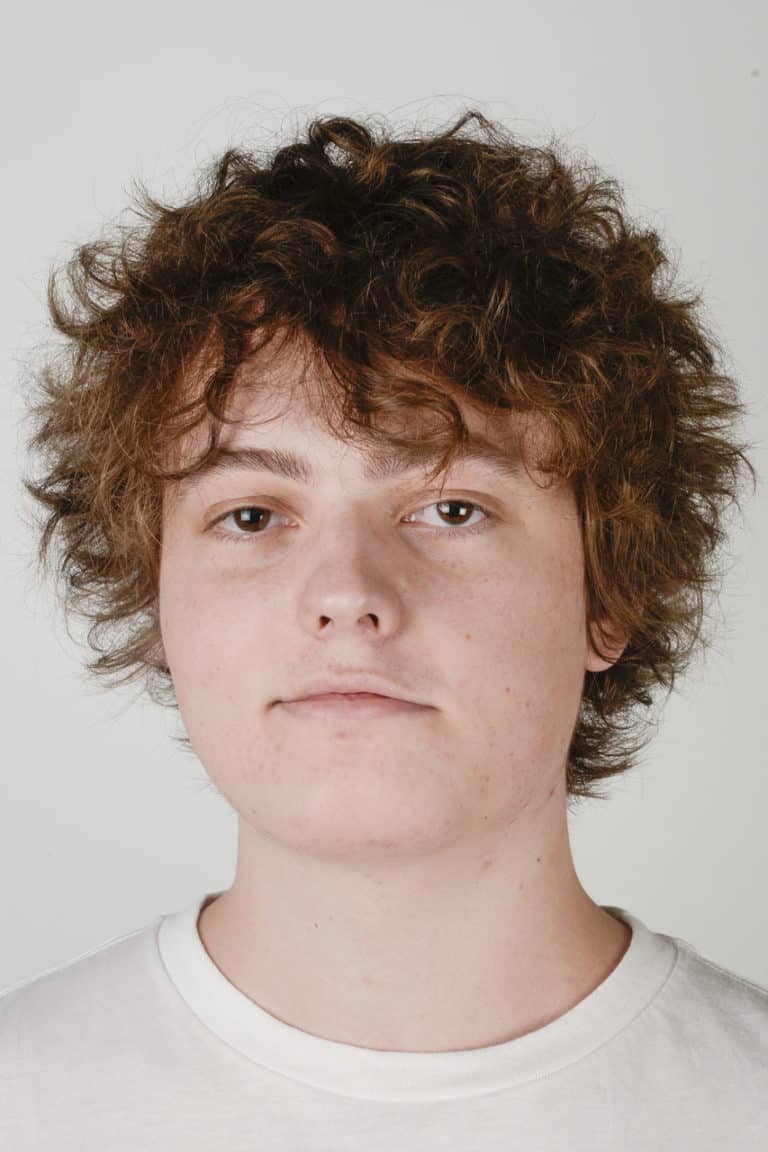 Never felt so at home in the world as I did here. Memories and friends for life!
- Torvald Vrålstad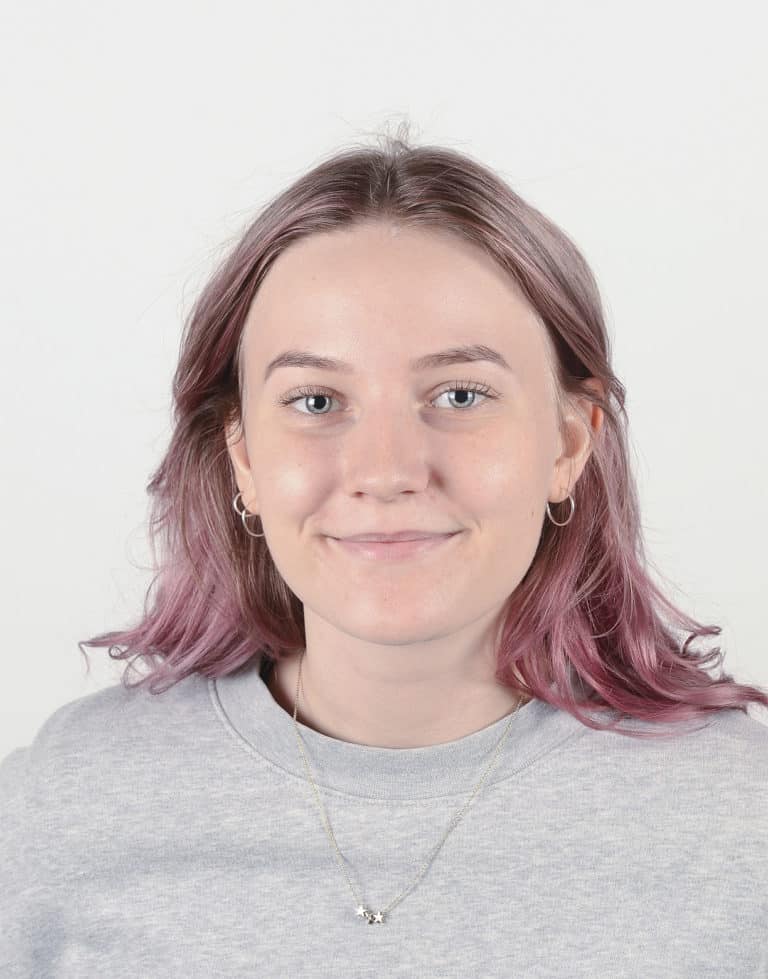 We could play music around the clock!
- Ann Emilie Knapstad
You will learn this
The line is suitable for those who want to develop themselves as a musician and composer. You must be able to master an instrument (vocals are an instrument) or be able to use a PC for music programming.
Interaction in bands
Voice usage
Composing/arranging
Concerts/Tour
Studio work with Cubase and FL Studio
Music theory
Music video
Festival
You will learn different rehearsal techniques, how your collaboration skills can be challenged and that it takes a lot of work to achieve your goals of becoming a better musician, vocalist and songwriter.
You will learn about light/sound rigging and design.
Our expectations of you
It is expected that the students come here with a strong ambition to want to learn about music and songwriting, and that the students understand that this requires a lot of hard work with a lot of personal effort. You should also be open to learning about other genres of music than the one you like best.
You must feel great responsibility for your own tasks.
Cooperation ability
Positivity
Work ethic
Willingness to learn
Respect for attendance times
Respect for musical equipment
You live and work in a creative environment at the folk high school. There are always great opportunities for you to develop as a person and musically, both alone and with others.
Study trips with the music line
Interrail – Croatia, Slovenia, Slovakia, Austria, Czech Republic, Germany
Tour
London
Budapest
INTERRAIL – Croatia, Slovenia, Slovakia, Austria, Czech Republic, Germany
Europe has "everything", and by bus and train you can see an incredible amount in a short time.
We start together in Zagreb, Croatia. You will help plan where the trip will go next, what we will experience and for how long. The route goes via Ljubljana (Slovenia), Bratislava (Slovakia), Vienna (Austria) and Prague (Czech Republic) before we end up in Berlin (Germany)!
On the list of experiences is sightseeing, galleries, concerts and local attractions. Music – Band/Vocal and Photo/Experiences travel together and record music video along the way.
Tour, Norway
In March we have a music production ready, and will take it on tour in Norway.
We create a repertoire of self-composed songs and take a concert production with us on the road. In advance, we have a preprod, where we learn the logistics of a quick set-up and take-down of sound and light based on a technical rider and stage plot that we create in advance.
We plan a concert route together, and want to get a feel for the feeling of life on the road. Every day there is a new place, a new stage, a new audience, the same songs and a different experience.
We end the tour in front of the "home crowd" at a nightclub in Elverum.
London, England
London is Europe's music capital, with a vibrant cultural life and as one of the world's best cities to see musicals of sky-high quality.
We want to see concerts and musicals, visit Abbey Road - the scene of Beatlemania and Denmark Street - the street with only musicians. We get a tour of the Royal Albert Hall and BIMM - British Institute of Modern Music, which can be a good opportunity to study music at a high level abroad. We visit "The Vault" - a somewhat secret museum full of music history, and otherwise experience the most important tourist attractions.
Budapest, Hungary
Budapest has everything from modern glass facades to tired back streets, good public transport, monuments, vintage shops and spa baths! You get a spectacular view of it all from the castle "Fisherman's Bastion" and get around quickly by metro, bus and tram.
Photography and Music travel together and we draw inspiration from each other's subjects. We see several exhibitions, including the world's best press photos W and experience world-class jazz music at the Budapest Jazz Club.
In addition, Budapest is known for ruin pubs, and at "Szimpla Kert" it is concerts every night. Just beyond is Soo's photo - one vintage photo shop with lots of analogue equipment.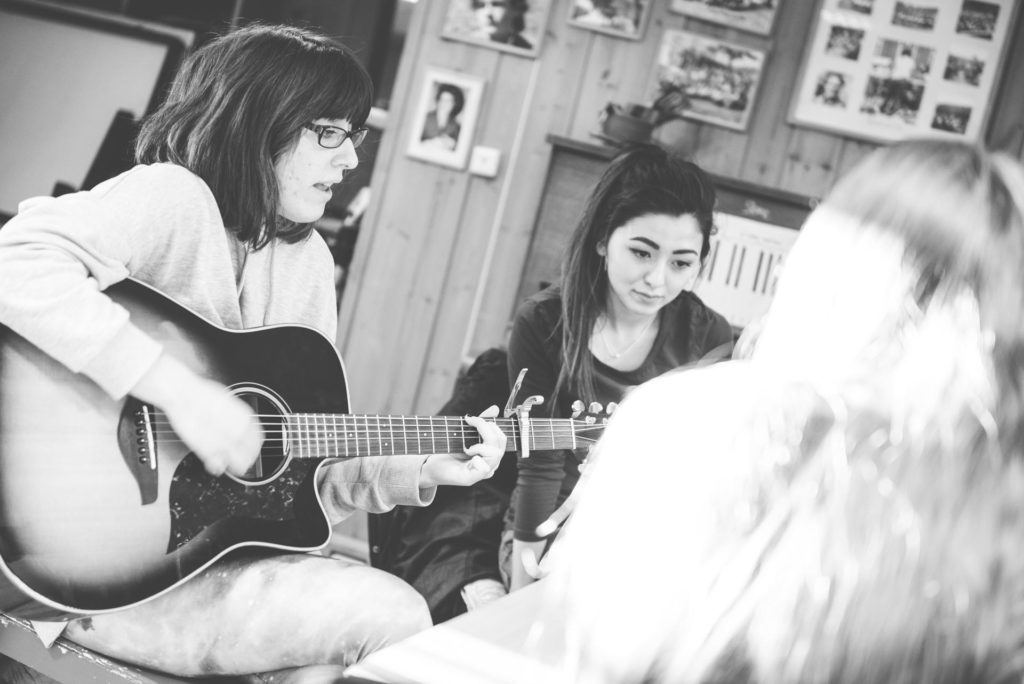 Become a better musician!