Music - Band / Vocals
Folk high school and music - both cover and self-composed - with instrument or PC / Mac. Studio recording and live show - on stage and behind the mixing desks for sound and light. Study trip to London, tour and by train in Europe.
Good to know
Price
131 430 -En suite room
124 460 -Room with shared bathroom
One year of folk high school and music
You get to join a class of like-minded people who share your passion for music. You get to play in different band compositions and sing in vocal groups. You get an introduction to light / sound rig and design, use of recording studio and related music theory such as composition, arrangement and harmony theory.
You get training in writing lyrics and setting melody and chords to your lyrics. You get to play with other students in bands, both cover songs and self-produced songs. You get the opportunity to make music on your instrument, in our three studios with Cubase and FL Studio or on your own PC with preferred DAW.
Good access to play music around the clock. "Words for the day" always gave the days a good start. I have learned a lot from lectures, seminars and life stories from the teachers - and got to know many nice people!

Ann Emilie Knapstad, 2019/2020
You get to collaborate with other lines during the year. Together with Africa - Aid / Safari, we set up a separate Christmas game where you can be a composer, rig and control sound / light or be an actor. We also have a creative performance art project with Art / Experiences, and recording a music video with Photos / Experiences.
You live and work in a creative environment at the folk high school. Here there are always great opportunities for you to develop as a person and musically, both alone and with others.
Study trips: Music - Band / Vocals
London
Norway tour
Train in Europe
Autumn Semester - London: Good days in London with concerts, musicals and other cultural life. You get to visit relevant music institutions and famous historical music-related places.
Spring semester - Norway tour: We prepare a concert production and you get to experience the tour life by traveling from place to place, rigging up and playing a concert with your own music in front of different audiences, before you rig down and travel on.
Spring semester - Trains in Europe: Trains are the best way to experience the most of wonderful Europe on the go. We decide on some big cities we focus on and live in along the way, and supplement with sights, little gems and good music experiences.
Regarding Covid-19
Due to Covid-19 and constant changes in the infection situation, it is difficult to say for sure for the coming school year. But we follow all infection control advice and travel advice given by the authorities. We plan for an almost normal school year, and so that all travel can take place as normal. But we will work out good alternative solutions if this is not possible. Destinations on study trips can be added elsewhere (including domestically) if natural disasters or other external and extraordinary circumstances occur which the school does not control, and which significantly affect the implementation of the trip. No financial compensation is normally given for this.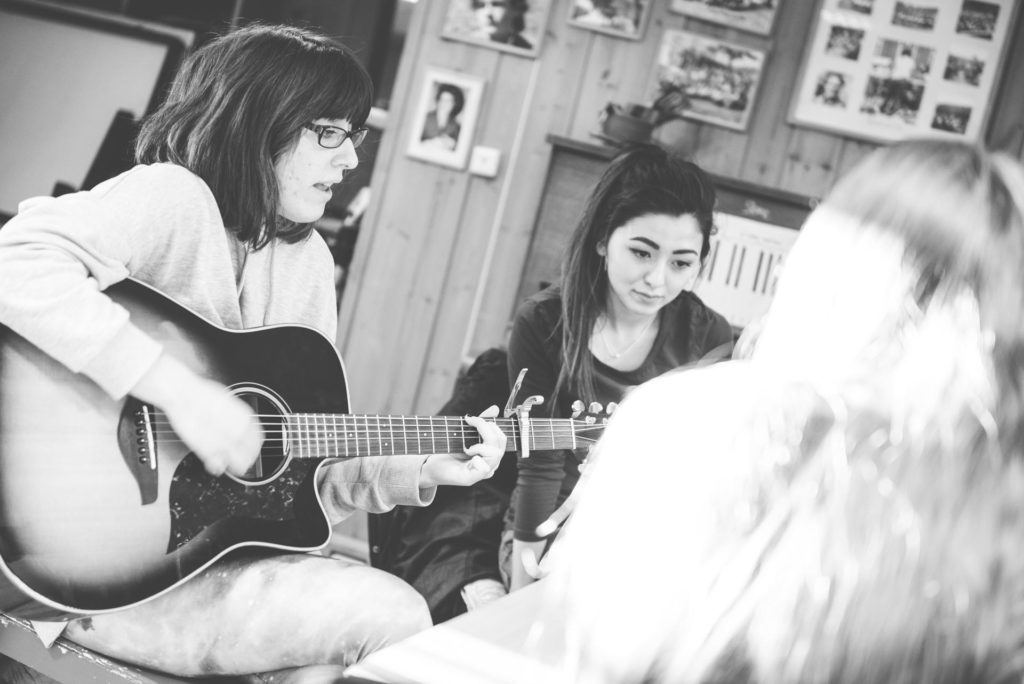 Become a better musician!