Do you want to take a handball line at folk high school?
Folk high school and handball! Train and develop as a handball player in Norway's handball city no. 1. Get guidance from the country's most deserving handball coach, get to know the Olympic Summit and visit some of the world's best handball clubs.
Good to know
Price
136 060 -En suite room
128 840 -Room with shared bathroom
Folk high school and handball
Your individual development as a handball player is in focus. You get to work with dueling games, training understanding, physical training and nutrition. We will develop your technical and tactical skills, and ensure that you receive individually tailored injury prevention training.
Together with you, we will set short-term and long-term goals, and give you guidance in the training work to achieve these.
The most important "talent" to become a good handball player is willingness to train. It has to do with enjoy exercisingand want to competeand patience. It takes time to get good!

Christian Berge, May 2020
If you want, you get training and match offers, at your level, through Elverum Handball. There will be close cooperation between the school and the club in terms of training volume and load.
Go to Elverum Handball's websites.
As a student on the line, you get a season ticket for Elverum Handball Men's matches in Terningen Arena, with very good seats on the long side by Elverum's bench. You also get to follow some of the training of Elverum Handball towards important matches. You will get tactical choices, see the result of the choices in battle, and discuss the choices before and after.
Folkehøgskolen provides a safe and social everyday life, in a city with great opportunities for handball professional inspiration. We want to help you create ownership for your own training routine.
Study trips with the handball line
Flensburg-Handewitt
Aalborg Handball
Flensburg: Watch training sessions and matches Flensburg Handewitt, have your own training program and visit Flensburg Academy.
Aalborg: Training session at Nørresundby Idrætscenter, including Champions League match in Gigantium and HTH Herreliga match.
Blog posts from the handball line
Regarding Covid-19
Due to Covid-19 and constant changes in the infection situation, it is difficult to say for sure for the coming school year. But we follow all infection control advice and travel advice given by the authorities. We plan for an almost normal school year, and so that all travel can take place as normal. But we will work out good alternative solutions if this is not possible. Destinations on study trips can be added elsewhere (including domestically) if natural disasters or other external and extraordinary circumstances occur which the school does not control, and which significantly affect the implementation of the trip. No financial compensation is normally given for this.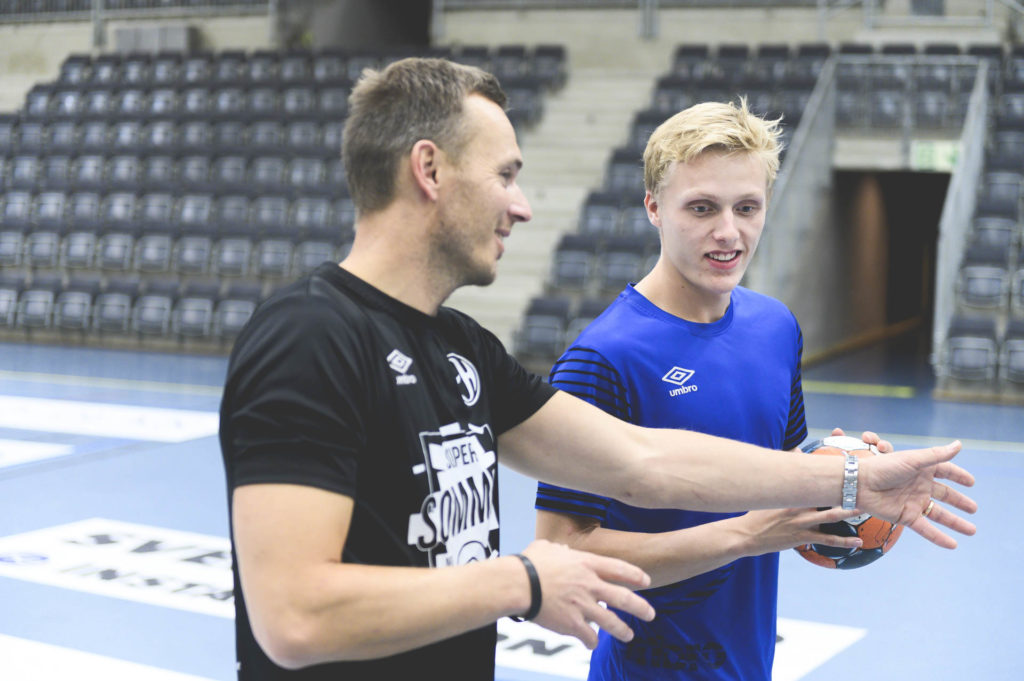 Folk high school and handball in Norway's handball city no. 1!