Outdoor life (spring)
Skiing, alpine skiing, kiting, winter outdoor activities, ice fishing and coastal outdoor activities. Accommodation in tents, cabins and snow caves. Experience Trysil, Jotunheimen, Femundsmarka, Rendalen and Sørlandet.
Good to know
Price
131 430 -En suite room
124 460 -Room with shared bathroom
A year of folk high school, outdoor life and new friends
Do you want to learn to take care of yourself in nature? Do you want to take on challenges and sleep in tents, lavvo and snow caves? Do you want to cook in a storm kitchen, and enjoy the heat around the fire?
At Friluftsliv vår you get to experience snowboarding / alpine / telemark skiing in Trysil, kiting, summit hikes and Femundsmarka skiing. Coastal outdoor life and courses in sea kayaking. We have our own equipment package for the students.
You get a lot of good knowledge of nature, learn to get along with others and get shared experiences that provide a breeding ground for good friendship.
In addition to learning a lot about the outdoors, I learned a lot about myself and other people. I especially appreciated the good cohesion on the line. The school has a lot of electives, and I got to try a lot of new things.

Emily Dishington, 2019/2020
Keywords for the semester:
Accommodation in lavvo, tents, huts, gapahuk and snow cave
Different types of fire
Cooking on a campfire, storm kitchen, hot smoking, cooking pit
Ski trips
Ice fishing and fishing with a rod
Sea kayaking
kiting
Sustainability
Photo m drone
GPS, map and compass
The right of public access
At the school we have our own rail park for skis and boards with rail elements for everything from beginners to advanced driving. Here you can practice day in and out - right outside the dormitory door.
At Friluftsliv you get to challenge yourself with new friends. You learn to use maps and compasses, to light a fire, you get to feel the contrasts from a tired and cold body - to a warm campfire and a warm sleeping bag. We push each other and have good nature experiences together.
Study trips: Our outdoor life
With Friluftsliv you go on many trips, both shorter and longer. We spend a lot of time outdoors with tents and lavvo, or take in cabins. Here is an overview:
2 day tent trip with ski / sled
2 days Qamaniq accommodation
4 day winter trip in Femundsmarka
2 day kitecamp at Femunden
2 day snow cave trip
3 day winter / spring trip in Jotunheimen
2 day trip in Sea Kayak
3 days of coastal outdoor life in Sørlandet
You will join Trond Strømdahl into an eldorado for canoeing with good paddle sessions, short carrying distances and exciting landscapes in the border areas between Norway and Sweden. We have a fishing rod and tent. Here we can hunt trout, char, perch and grayling. The conditions are conducive to glorious nature experiences. Nothing is like leaning into a pine trunk, looking out over a beautiful body of water, and getting good and warm around a proper campfire.
In the winter season we pack sacks and sledges, straps our skis and sets off into Femundsmarka. Here is a beautiful winter landscape ready to be challenged and enjoyed. You join good day marches and accommodation in tents, as well as cooking in storm kitchens. We bring ice drills and fishing rods. Femundsmarka is known for good trout and char water. Along the way we go hiking and get to experience beautiful views of large parts of Femundsmarka.
Good cultural experiences await you when we travel to Lofoten. Many who have cranked in a real Lofoten cod of 7-10 kg, remember it for the rest of their lives. We travel along Lofoten and visit historical and cultural sights, among other things Lofotr Viking Museum and colorful artisans who are inspired by the fantastic nature, light and weather in this gem of Norway. In March, the opportunities to experience the northern lights are also great.
You end the hiking experiences with a trip to Vestland county. The island kingdom Solund at the far end of the Sognefjord is described as one of Norway's finest kayak destinations. Here you get courses in sea kayaking and wet cards. At Litle Færøyna you get a good introduction to coastal culture and sustainable utilization of natural resources in a vulnerable landscape by Roar Moe from the Coastal Culture Academy.
Regarding Covid-19
Due to Covid-19 and constant changes in the infection situation, it is difficult to say for sure for the coming school year. But we follow all infection control advice and travel advice given by the authorities. We plan for an almost normal school year, and so that all travel can take place as normal. But we will work out good alternative solutions if this is not possible. Destinations on study trips can be added elsewhere (including domestically) if natural disasters or other external and extraordinary circumstances occur which the school does not control, and which significantly affect the implementation of the trip. No financial compensation is normally given for this.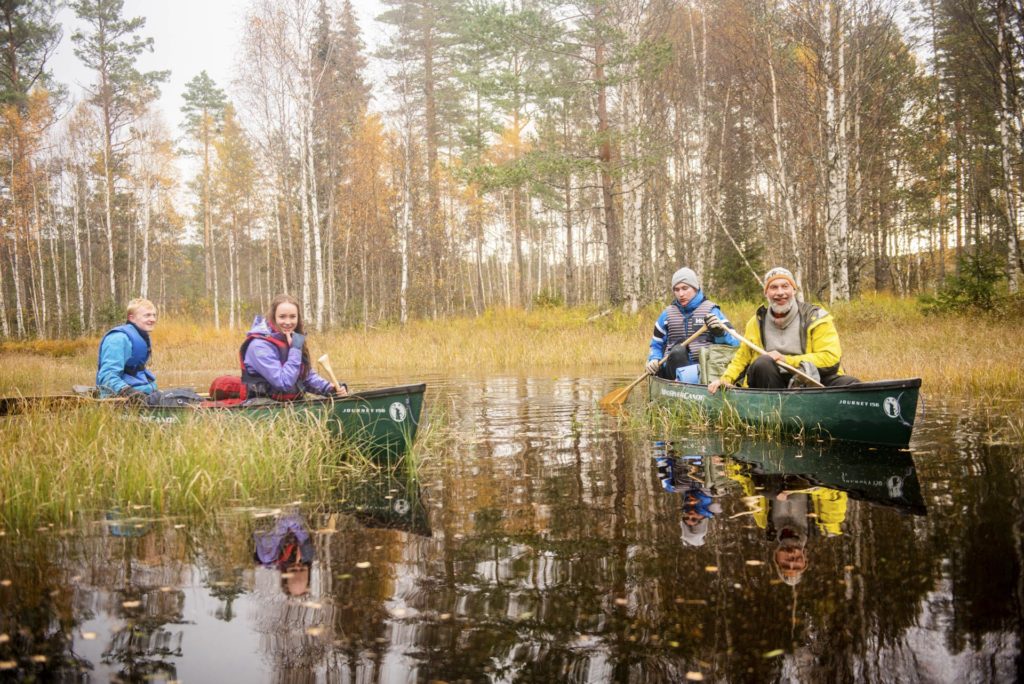 Experience nature and get to know many new people!