Do you want to take a photo line at folk high school?
Experience folk high school and photography on the line Photo / Experiences. You get to develop as a photographer and learn about photo technique, composition, Photoshop, travel photography, studio, drone, exhibition, film, analog photography and much more.
Good to know
Price
139 430 -En suite room
132 210 -Room with shared bathroom
A year of folk high school, photography and experiences
On the photo line you get to explore many photo techniques. You get access to lots of different equipment, and we work in the studio, on location, when traveling and in the classroom. We adapt the level to your starting point, but start basic to get everyone involved.
On the line, you meet other photo enthusiasts, and we learn a lot from each other. We emphasize good experiences and collaborate with other lines at the school.
You can spend the night in a gapahuk with Friluftsliv, make animation with Kunstlinja, film and photograph a concert and music video with Musikklinja, do a fashion shoot with recycled fashion together with Afrikalinja, make player portraits of Handball and take action photos of Snowboard / Freeski and Backpacker / Ekstremsport in Trysil.
On the photo line, you need a digital camera (SLR or system camera) and a laptop. You get the license in Adobe Photoshop and the full Creative Cloud package on your computer all year round. You get training in the programs, and we do everything from basic cropping and color correction to advanced image processing and manipulation.
Photography and film go hand in hand, and you get to make films from study trips in addition to the projects with Art and Music. In addition, we run multi-camera production at concerts and events throughout the school year.
At the end of each semester, we create an exhibition with our best photos.
On the photo line, there is room for everyone. Manual settings, Photoshop and bridge are just some of what you learn, and together we create a good environment.

Jakob Grjotheim Hareide, 2019/2020
The teaching is practical, with the necessary theory at the bottom. We want you to photograph as much as possible, and you get good follow-up.
Key words for the year are:
Camera technology
Image composition
Flash, lighting and studio photography
Editing and manipulation
Analog photo and darkroom
Travel, travel photography and travel film
Street photography
Nature and landscape
Portrait
Concert photo and film
Star photo, star trails and northern lights
Light painting
Timelapse and stop exercise
Double exposure
Display
Interested in analog photography?
Check out our guide to starting your own darkroom!
You get to develop as a photographer and person, together with 130 other young open people. The photos you take throughout the year are valuable memories of good experiences.
Study trips with the photo line
Cold Hawaii, Denmark
København
Budapest
Lofoten
InterRail
Cold Hawaii is a world famous surf spot on the west coast of Denmark. You get to try surfing, and we photograph the fantastic beaches with bunkers from World War II.
In Copenhagen we cycle along the street between hip vintage shops, canals and colorful Nyhavn. We work with street photography, and of course visit Tivoli.
Budapest has a rich photo history, magnificent architecture, super public transport and hot tubs. Everything a photographer could want.
In Lofoten you join in the hunt for the northern lights and spectacular nature, sea safaris in the Trollfjord and photography of sea eagles. We go on a road trip to famous photo spots and try "arctic surfing".
InterRail is perhaps the best way to experience Europe. And even better, it's environmentally friendly!
Regarding Covid-19
Due to Covid-19 and constant changes in the infection situation, it is difficult to say for sure for the coming school year. But we follow all infection control advice and travel advice given by the authorities. We plan for an almost normal school year, and so that all travel can take place as normal. But we will work out good alternative solutions if this is not possible. Destinations on study trips can be added elsewhere (including domestically) if natural disasters or other external and extraordinary circumstances occur which the school does not control, and which significantly affect the implementation of the trip. No financial compensation is normally given for this.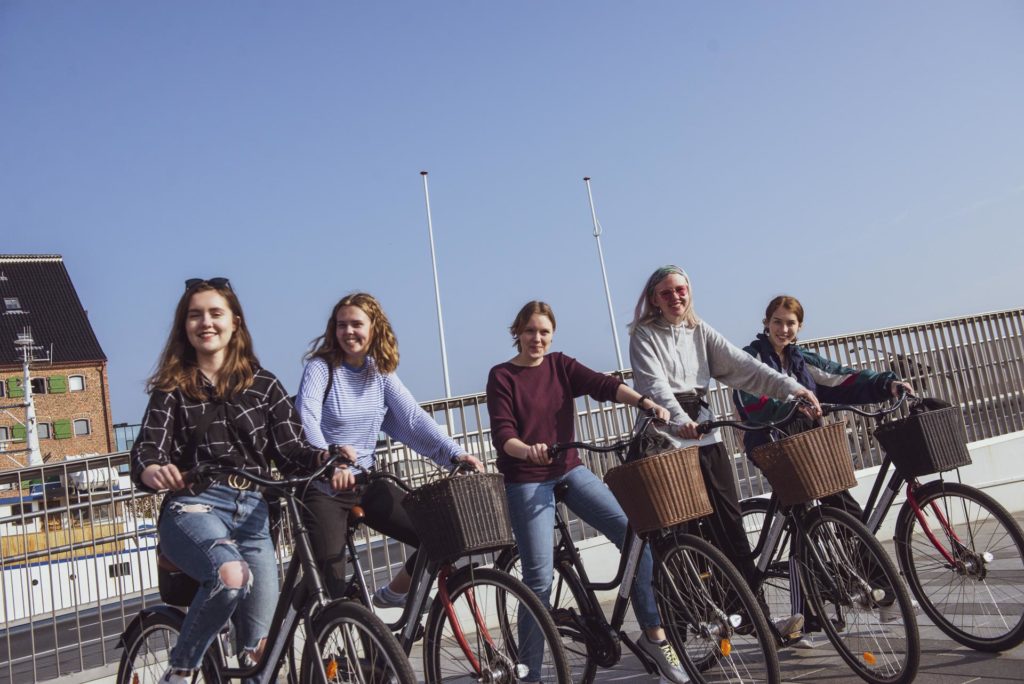 Folk high school, photo line and experiences with other young people?