Travel in nine countries and learn professional photography techniques!
You learn to master the camera, the light and the effects that really elevate you as a photographer. At the same time, you experience arctic surfing, sea eagles, street photography, film festivals, analogue photography and exhibitions in Croatia, Slovenia, Slovakia, Hungary, Austria, the Czech Republic, Germany, Denmark and Norway.
Good to know
Study trips
Soon you can "cross off" Europe!
INTERRAIL – Croatia, Slovenia, Slovakia, Austria, Czech Republic, Germany
LOFOTEN, Norway
BUDAPEST, Hungary
COPENHAGEN, Denmark
Everyone can take nice pictures, but sometimes it doesn't work with auto…
When you take control shutter speed, aperture and ISO you can create more than the eye can see and the auto functions allow. With professional tools such as Photoshop, Lightroom and Camera RAW the impossible becomes possible.
At Photo/Experiences you learn camera technique, tips to capture the moments, how to use both natural and artificial light og digital finishing.
We also work with analog photo, manual cameras and dark room. When you master the analogue, you also become a better digital photographer.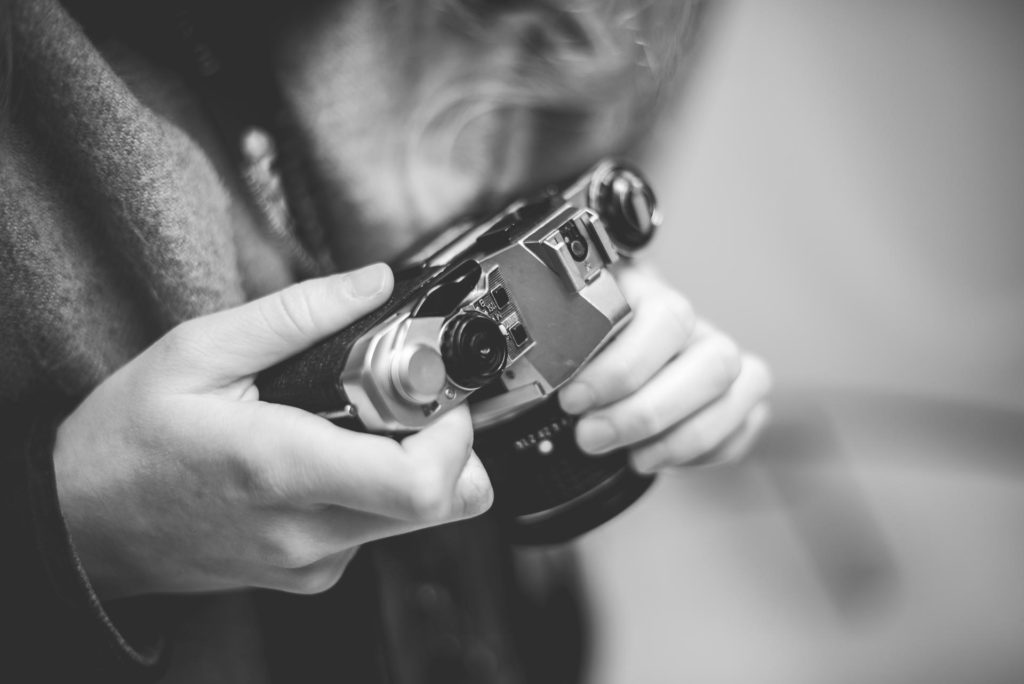 Good experiences make for good pictures
The year is full of highlights. You can drive wakeboarding at Mjøsa, spend the night in hammock, fly drone, ski or board in Trysil and go on television recording in Oslo. We are press photographers at the Movies on War film festival and watch strong films from around the world.
The year is very social, and together we travel on study trips to Budapest, Copenhagen, Lofoten and through Europe. In total, we travel to nine countries - including Norway. We will surf among snow-covered mountains in Lofoten, chase the northern lights, see sea eagles, walk along the streets of fantastic big cities, see exhibitions, eat good food and feel that we are alive.
The experiences should give you strong impressions, knowledge, experience, mastery and memories for life - together with other young people interested in photography. Of course, the camera is always with you.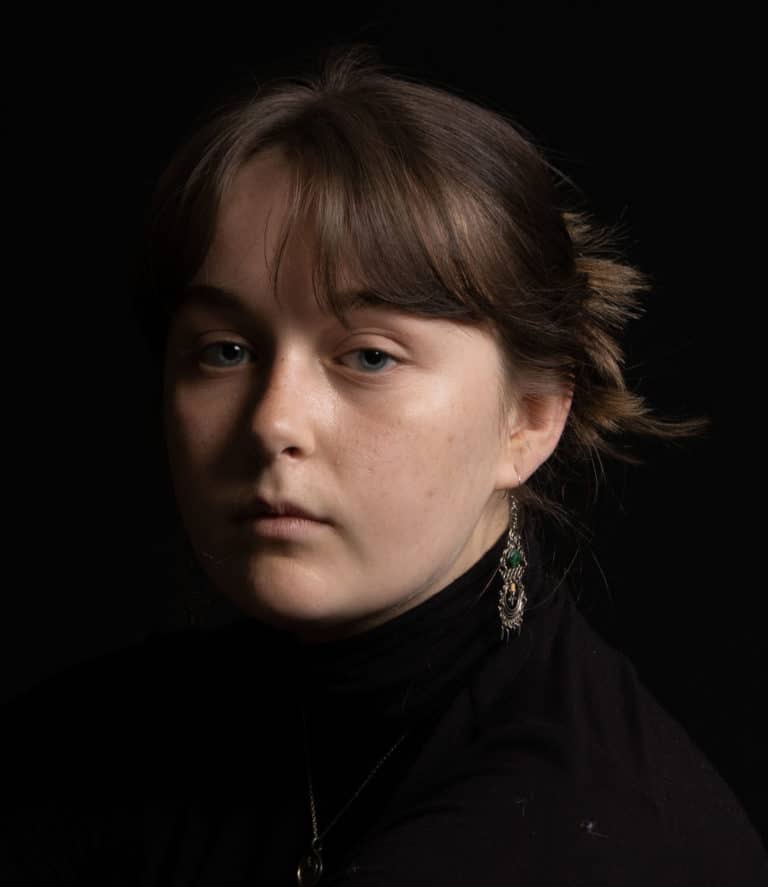 Within a good framework, I have learned a lot about photography, myself and the world around me.
- Tuva Kristine Angelshaug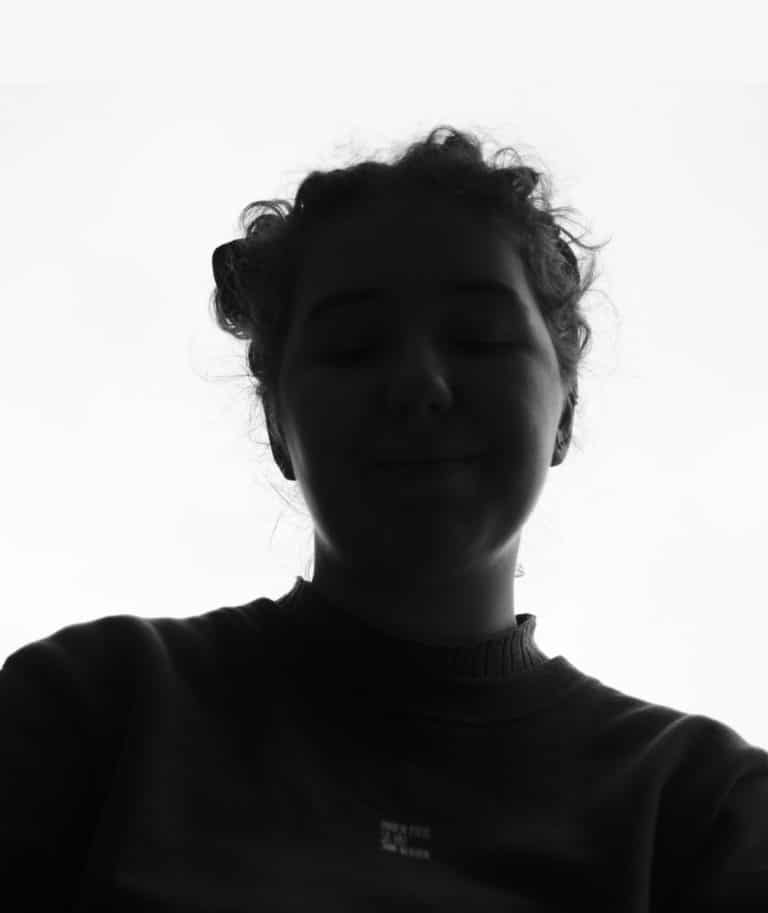 Went for a photo, Eivind is embarrassingly cool!
- Aurora Bredesen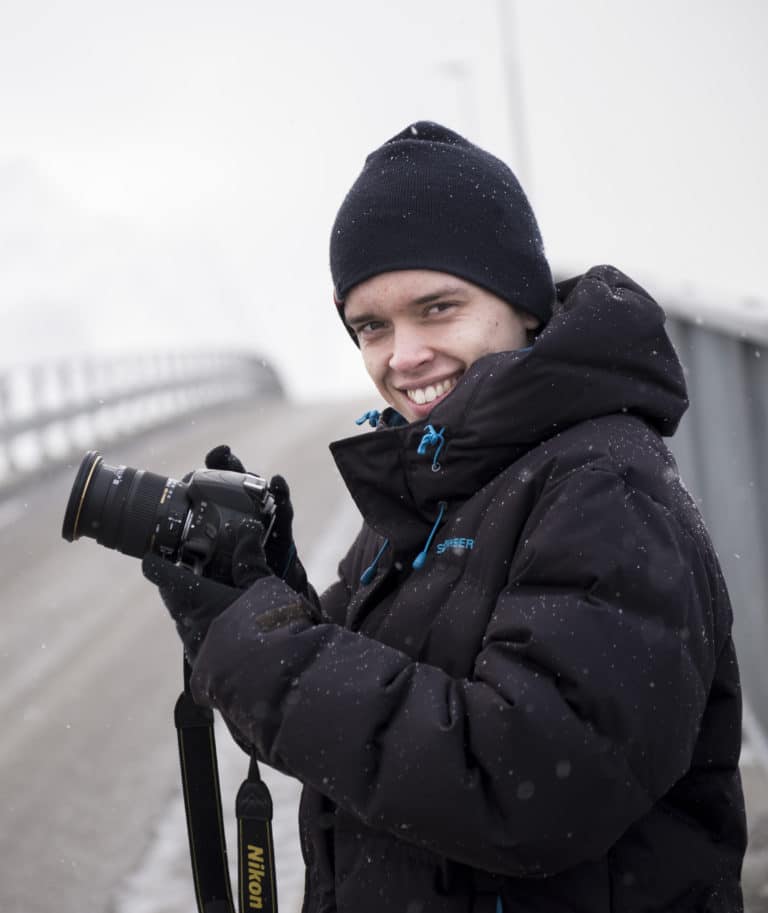 Highly recommended!!!😀👍
- Fredrik Sagen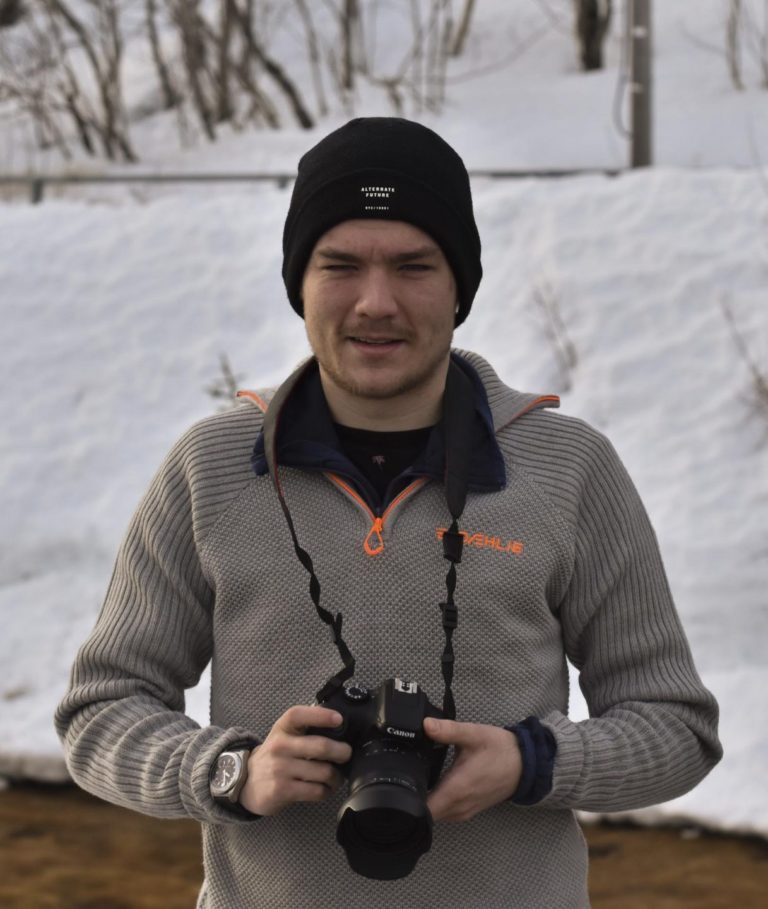 Manual settings, Photoshop and Bridge are just some of what you learn.
- Jakob Grjotheim Hareide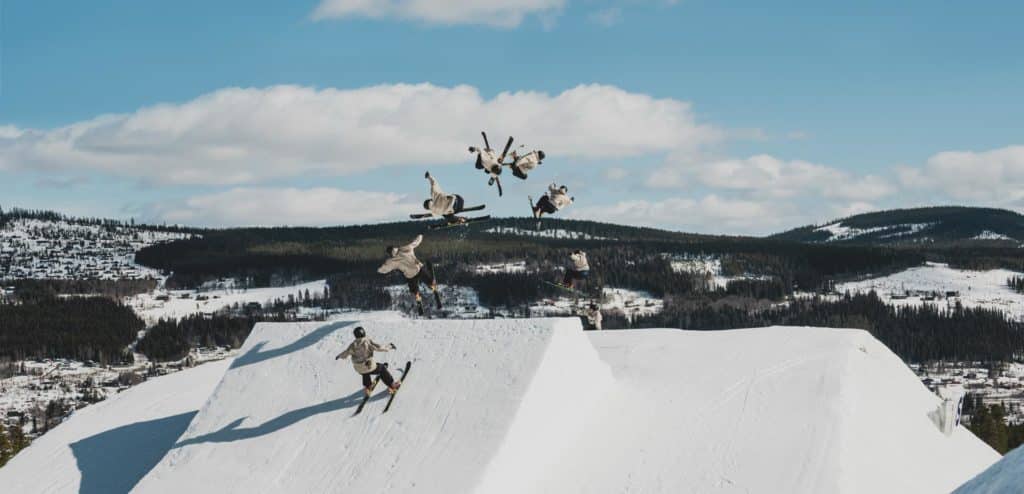 "Everyone" needs good content
Pictures and films surround us, and companies are completely dependent on good photo and film content that conveys the message as effectively as possible.
You will learn techniques for adapting content to social media, strategies for building a profile and how to cut film efficiently and effectively.
Whether you want to work with content production or just have photography as a hobby, you will enjoy and benefit from the expertise you gain at Photo/Experiences for life.
Diversity and variety are the advantage of Elverum
At the photo line you will get try a lot. Many techniques, many locations, lots of equipment and different experiences. That way you get explore what it is you like to work on.
At school we have different lines. It allows many different people with different interests and personalities comes to school and that gives you as a photographer a great diversity when taking pictures. Together with all the elective subjects at school, it creates a incredibly wide offer.
Throughout the year, we collaborate with other lines and you get create animation with Kunstlinja, film and photograph concert and music video with Musikklinja, make one fashion shoot with Afrikalinja, make player portraits of Handball and take action pictures of in Trysil.
Studio, darkroom and lots of loan equipment
Good photography equipment is expensive, which is why we have plenty to lend so you don't have to break the bank.
At the school, you get access to all of this (included in the price!):
Photo studio with flashes and video lights
Darkrooms and analogue cameras
Adobe programs
Lenses for Nikon and Canon
Video equipment, drones and multi-camera equipment
Stands
Professional photo printers and negative scanners
What you need is a digital camera (SLR or system camera) and a laptop. Bring a tripod, analogue camera, external hard drive and mouse if you have one.
Feel free to buy used or ask us for advice before you buy something if you are unsure.
Gallery
This is what you get to work with:
Camera technology
Image composition
Flash, lighting and studio photography
Editing, manipulation and double exposure
Analog photo and darkroom
Travel, travel photography and travel film
Street photography
Nature and landscape
Portrait
Food photo
Concert photo and film
Star photography, star trails, northern lights and light painting
Timelapse and stop exercise
Film production and DaVinci Resolve
Your best photos will be included in the exhibition, and we end the year by making one online portfolio and showcase. You can use this to promote yourself as a photographer, or if you want to apply for further photography education.
Visiting teachers
Throughout the year we are visited by experienced photographers who will share their specialist knowledge in food photography, studio lighting, content production, entrepreneurship and animal photography.
Study trips with the photo line
INTERRAIL – Croatia, Slovenia, Slovakia, Austria, Czech Republic, Germany
LOFOTEN, Norway
BUDAPEST, Hungary
COPENHAGEN, Denmark
INTERRAIL – Croatia, Slovenia, Slovakia, Austria, Czech Republic, Germany
Europe has "everything", and by bus and train you can see an incredible amount in a short time.
We start together in Zagreb, Croatia. You will help plan where the trip will go next, what we will experience and for how long. The route goes via Ljubljana (Slovenia), Bratislava (Slovakia), Vienna (Austria) and Prague (Czech Republic) before we end up in Berlin (Germany)!
On the list of experiences is sightseeing, galleries, concerts and local attractions. We travel with Music - Band/Vocal and record music video along the way.
LOFOTEN, Norway
Lofoten considered by many to be one of the world's top ten destinations. In March, the light is returning, and the colors are amazing. You join in the hunt for northern Light and spectacular nature, sea safari in the Trollfjord and photography of sea eagles. We go on a road trip to famous photo spots and samples "arctic surfing".
COPENHAGEN, Denmark
Before Christmas we visit København. A city that has everything you could want in terms of sights and city life. You get to experience Tivoli, Nyhavn, night photography, canal boat, architecture, alternative Cristiania, ice cream with custard and much more.
BUDAPEST, Hungary
Budapest poses with magnificent buildings, monuments and spa baths! And not least a good view of the whole from Gellert Hill and Fisherman's Bastion. The city has an important place in European photographic history, and we see exhibitions at the House of Photography - Mai Mano haza - and the Robert Capa Museum. In addition, we experience world-class jazz music at the Budapest Jazz Club.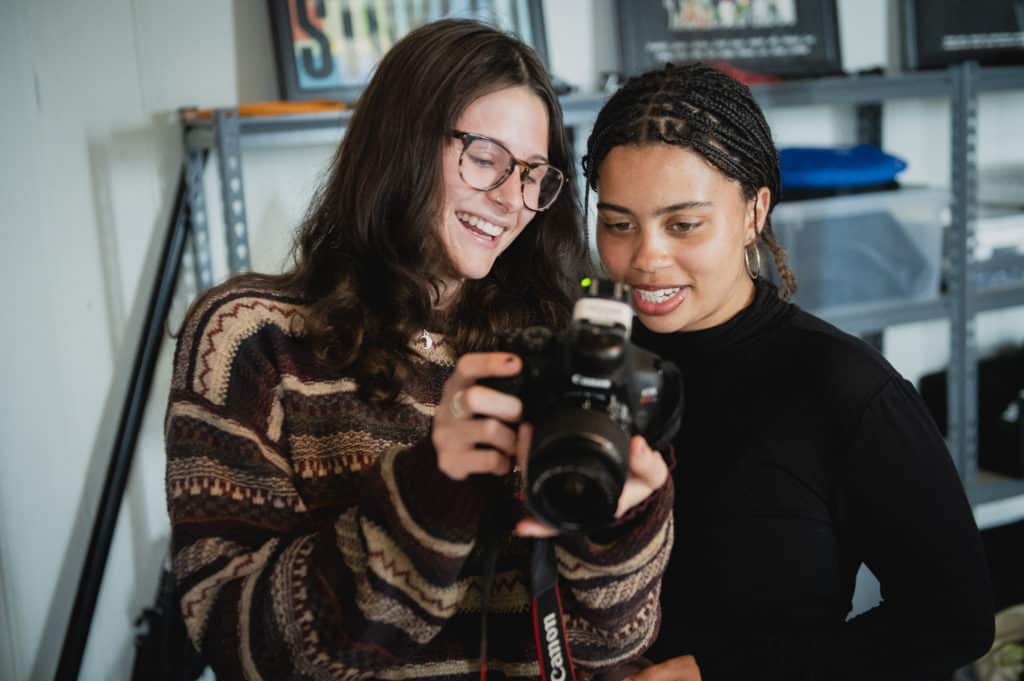 It takes approx. 5 min to send an application...