Green and sustainable school
Elverum Folk High School has its own climate agreement, flies less and less and focuses on becoming a more sustainable school.
Through the goals in the climate agreement, we act sustainably in teaching, on study trips, when serving food and in running the school.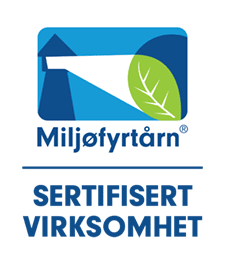 We are environmental beacons!
The UN defines sustainable development as "development that meets the needs of today without destroying the opportunities for future generations to have their needs met".
Three areas
The international community must work on three areas simultaneously to create sustainable development - and we try to do the same.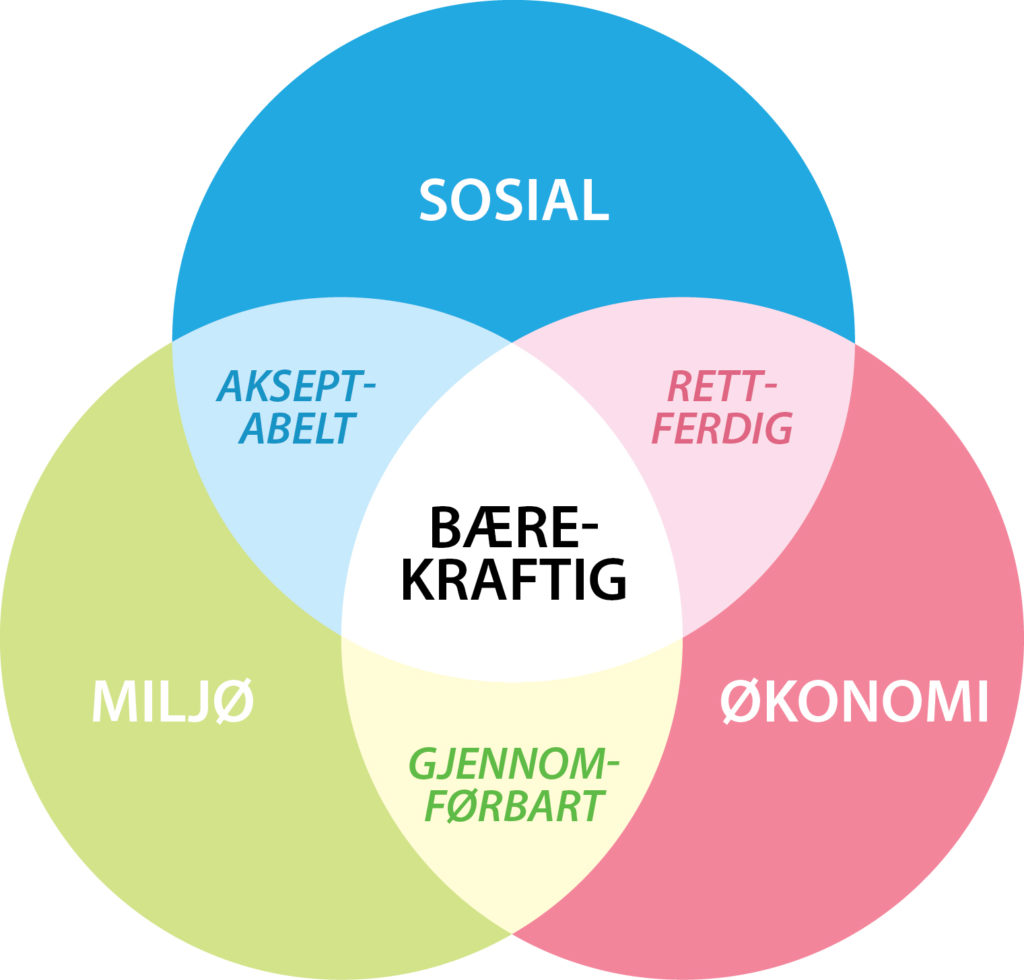 Sustainable measures at Elverum Folk High School
We have installed waterborne heat
The school uses district heating - oil boilers and electric boilers have been removed
We have energy management systems that allow us to control the temperature in each room
We have restored, re-insulated and replaced windows etc. on large parts of the building stock
We use furniture produced locally with a long service life
We use and maintain buildings from 1928
We use local suppliers
We are Fairtrade School
Environmental science is a common subject for all students
We have seminars with sustainable themes; consumption, clothing and food
Action research is an elective
Redesign is an elective
We have self-rescue as an elective
We serve organic food such as milk, vegetables and fruit
We serve vegan and vegetarian food for all meals
There is no extra charge for being vegan or vegetarian
It is possible to be a flexitarian
Eight of our nine lines travel in Norway and Europe
There is a focus on formation through personal development in a committed community
Sustainability is a regular theme at teacher meetings and staff meetings
We have a kitchen garden, berries and apple orchard
We pick blueberries, currants, raspberries, mushrooms, apples and cranberries
All jams are self-produced
We reduce flights and use more rail and bus
We have our own sustainability days
We are active in the local community
We arrange climate march
We hold repair evenings for clothes
Students have access to a bicycle and kick park
Three charging stations for electric cars have been set up for students, staff and course participants