What can you do in Elverum?
Elverum is not the center of the world, but is often underestimated - we think. That is why we have made a list of activities in Elverum - and it is far from complete.
Dice Arena
Hamarvegen 112, 2411 Elverum
62 43 03 80
terningenarena.no
The Dice Arena is a multi-purpose hall. Elverum Handball plays home matches here, there is a top-equipped modern gym, there is a climbing wall and a boulder wall, as well as a fitness center, college and sports facilities. Large concerts and events are also held here.
Elverum activity park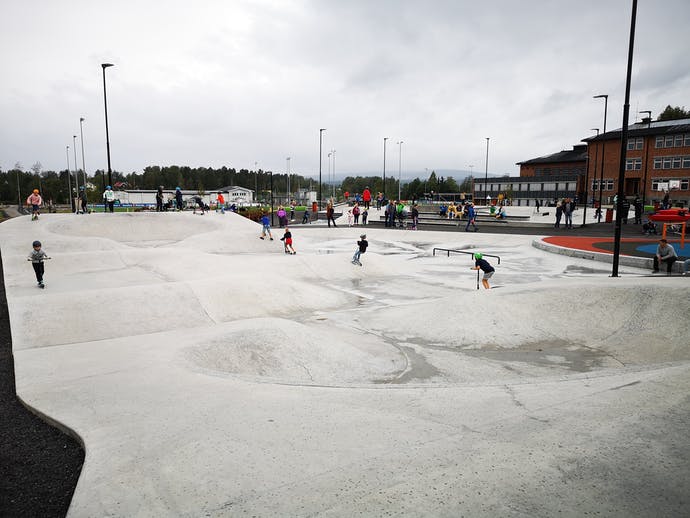 Elverum activity park is located between Elverum ungdomsskole and Glomma, and contains
skatepark
pump track (scooter track)
parkour park
learning arena with trees, geometric shapes and mathematical formulas
balance park
hammocks
chess board
bocce court
compass with clock inside
note system
bicycle parking
playground with climbing ship and castle
remember
paradise on asphalt
sand volleyball court
basketball court
outdoor barbecue area
fitness park
seating
The Glomdal Museum
Museumsvegen 15, 2406 Elverum
62 41 91 00
glomdaslsmuseet.no
Glomdalsmuseet in Elverum is one of the Nordic region's largest open-air museums, and Norway's third largest in terms of building stock. Glomdalsmuseet is a cultural history museum for Solør and Østerdalen. The museum park contains 92 houses from this area. The multicultural Hedmark is also an important theme the museum is working on. Since 2000, the Glomdal Museum has had national responsibility for documenting the culture and history of the Romani people / Tatars.
In the area you can see animals in summer, it is great to catch tadpoles and frogs, and all year round you can see exhibitions.
Norwegian Forest Museum
Solørvegen 151, 2407 Elverum
62 40 90 00
skogmus.no
The Norwegian Forest Museum is a museum with national responsibility for the outfield industries of hunting, hunting, fishing, forestry, forestry and the forest industry. The museum has a view of the Glomma. The museum has an offer for the whole family, and we are one of the largest museums in Norway with over 100 visitors annually. Every year, the Nordic Hunting and Fishing Days are held in August. This is an important meeting place for forest and outdoor enthusiasts.
Here you can see everything from stuffed animals to forest machines, photos and product design, eat at the Forstmann restaurant, and experience large beautiful outdoor areas along the Glomma. The permanent exhibition "The Fantastic Tree" is well worth a visit.
Bowling 1 River room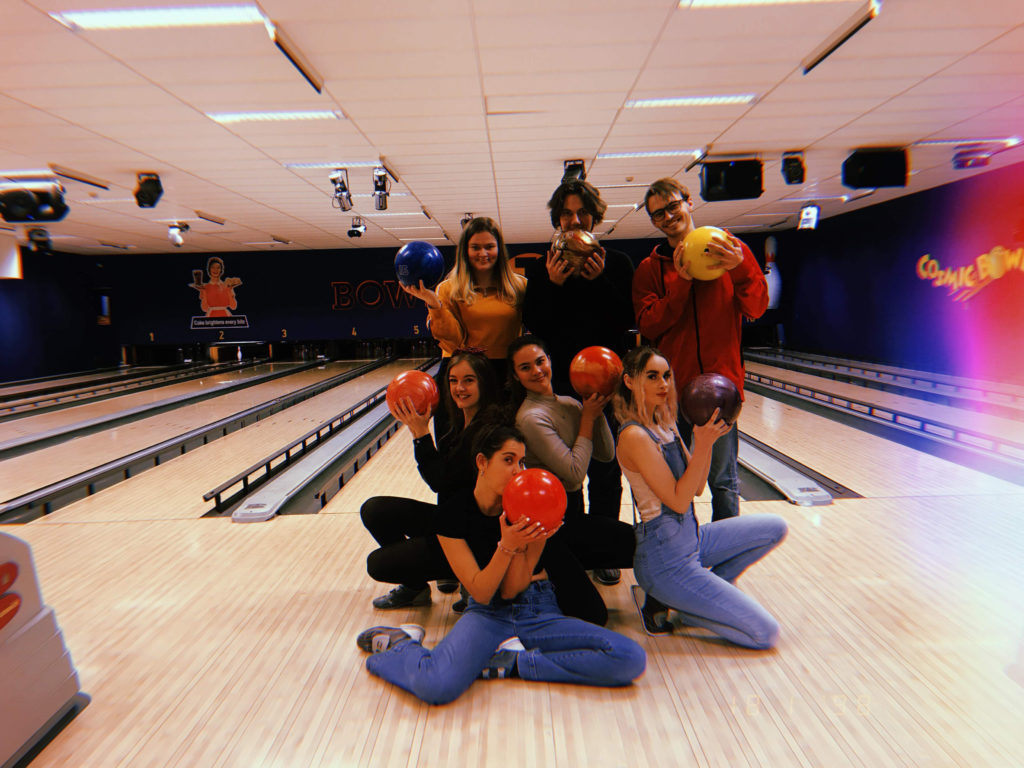 Kirkevegen 58, 2409 Elverum
62 43 14 44
bowling1.no
Bowling Hall
Laser tag
Indoor golf
Elverum golf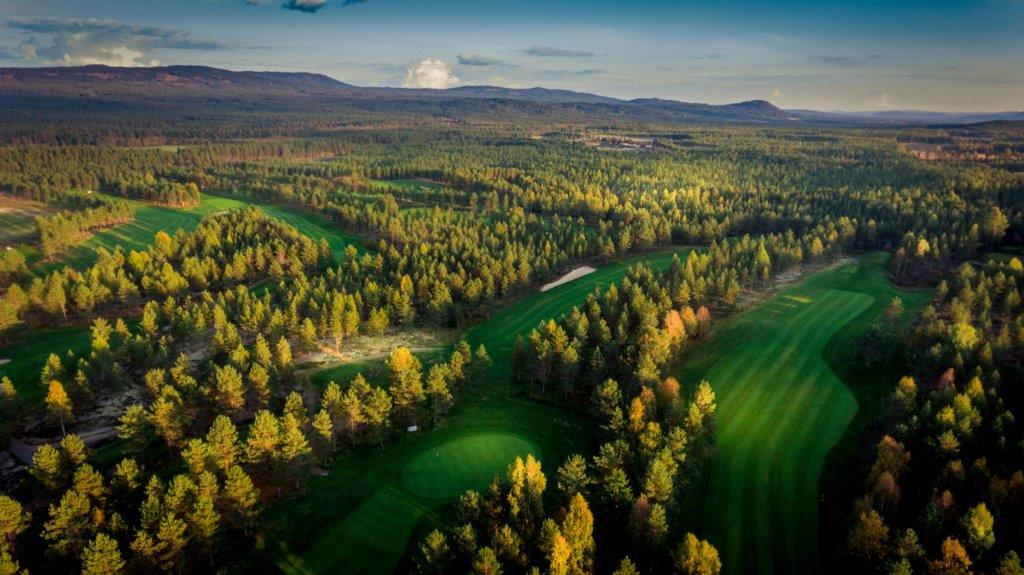 Starmoen, 2411 Elverum
624 13 588
elverumgolfklubb.no
Beautiful forest course located on Starmoen in Elverum, only 15 min from the center.
The course is built on sandy ground, which means that there are good playing conditions, even after long periods of precipitation. The special ground conditions are also shown by the fact that large, natural bunkers have been laid out, which gives the course a distinctive character in addition to increasing the degree of difficulty on the course. The track is relatively narrow, so it is wise to think strategically, and it is not necessarily that the driver is the best choice from the tee. The club organizes many tournaments that are open to guests, including The Nightmare, where three rounds are played in one day. This is a very popular tournament that is fully booked early. (Text from teeoff.no)
Tufteparken - Sandodden
On "Sandodden" along Sagtjernet is a Tuftepark with various exercise equipment and obstacles.
Kremmertorget shopping center
Kirkevegen 4, 2406 Elverum
624 31 290
kremmertorget.no
Kremmertorget is Østerdalen's largest shopping center. With 55 shops and 360 free parking spaces in the center of Elverum.
The saw blade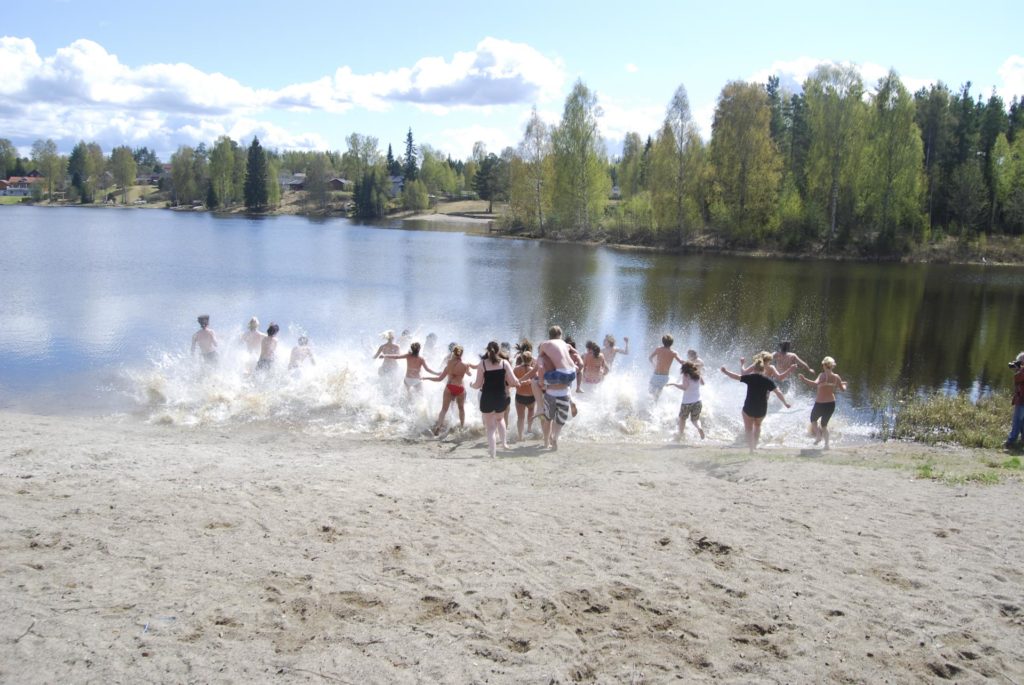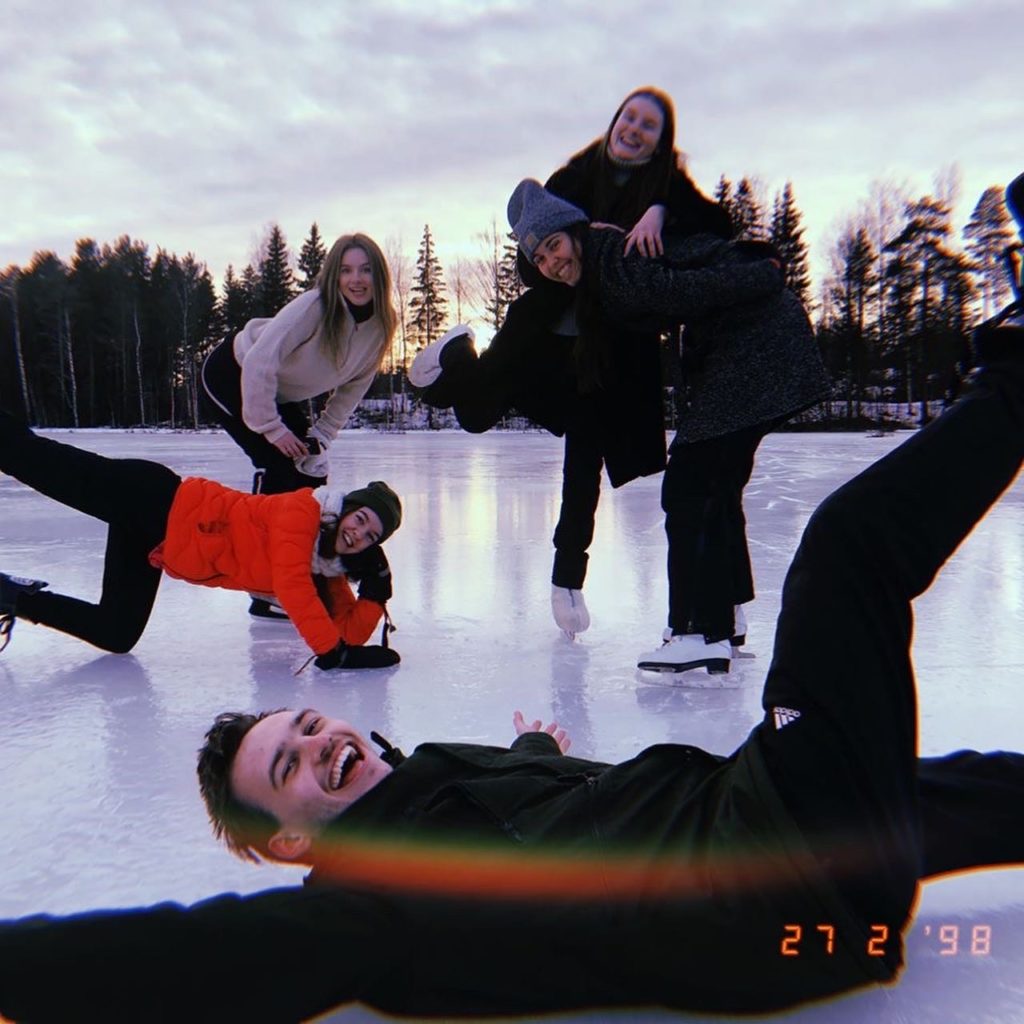 Elverum's finest swimming area with sandy beach, diving tower and playground. Walking and cycling path around the pond with prepared campfire sites in several places, as well as a sand volleyball court and Tufte park. Ice skating in winter and suitable for ice fishing. Fishing opportunities also in summer.
Revlberget seats
Setra is open with serving of waffles on Friday, Saturday and Sunday and sour cream porridge on Sunday. The other days you can bring along. There are animals to see, and sandbox with toys.
Elverum cinema / Elverum culture house
Storgata 18, 2406 Elverum
62 43 33 33 *
filmweb.no/elverumkino
Elverum Kulturhus is a regional culture house and opened in December 1993. Elverum Kulturhus is a multi-purpose building with two halls, both adapted for cinema, theater, concerts and seminars. The large living room is well equipped with modern stage technology, sound and lighting equipment. Storstua has 343 seats and Veslestua has 60 seats. We have 3D viewing equipment in both halls.
Movies on War film festival
Elverum culture house
moviesonwar.no
Film festival focusing on the themes of peace and reconciliation, war and conflict, which is held in November every year. The films cover a wide range of conflicts and current topics and are introduced by filmmakers or skilled people in the various disciplines.
Railpark - Elverum FHS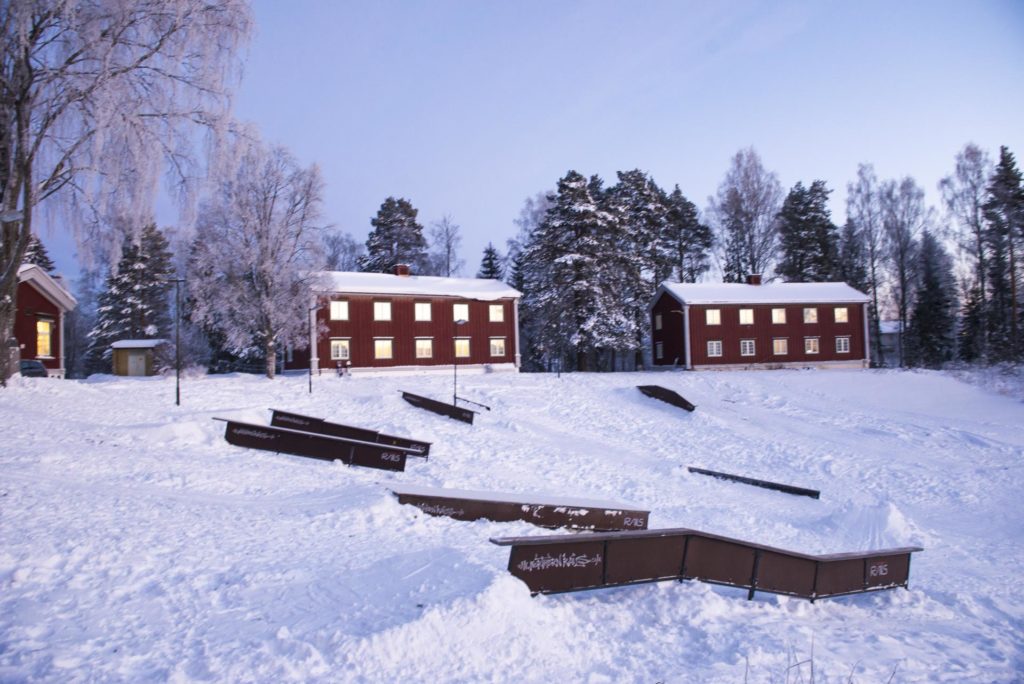 Strandbygdveien 143, 2409 Elverum
Railpark for snowboarding and skiing open to everyone from the snow falls in the fall until it disappears in the spring. The park has a large selection of different elements for all levels and levels of difficulty. The park is operated by Elverum Folk High School.
Football field - Elverum FHS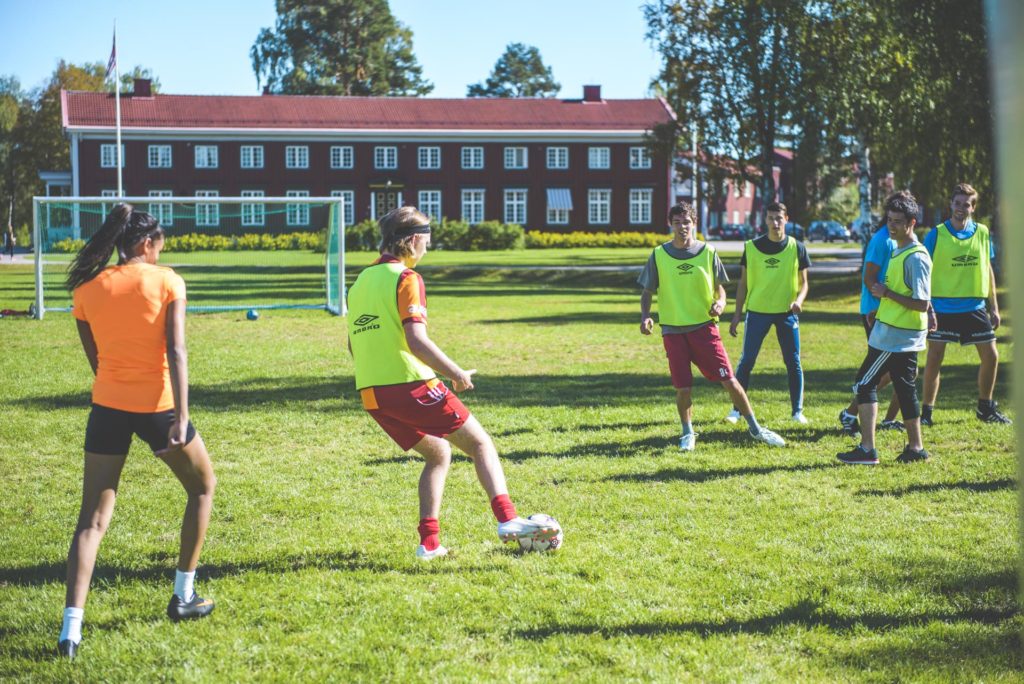 Strandbygdveien 143, 2409 Elverum
Soccer field with big and small goals.
Sand volleyball court - Elverum FHS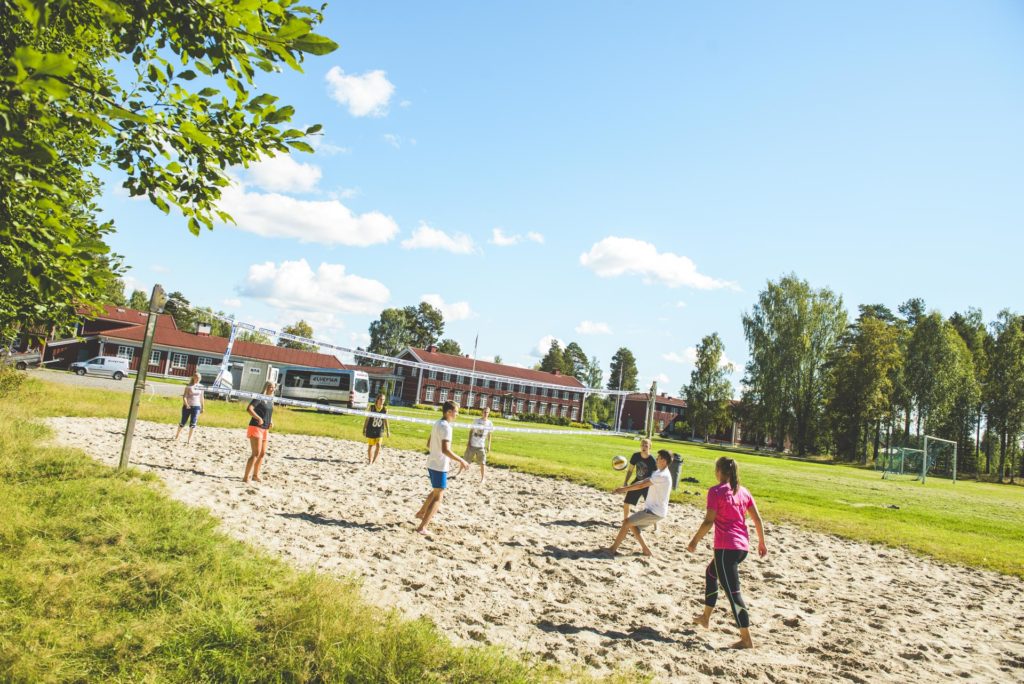 Strandbygdveien 143, 2409 Elverum
Sand volleyball court open to everyone.
Disc golf - Elverum FHS
Strandbygdveien 143, 2409 Elverum
Six-hole course in park / forest.
Mart'n Center - AMFI shopping center
Torggata 3, 2408 Elverum
950 77 636
amfi.no/amfi-elverum
AMFI Elverum has just under 40 shops, cafés and restaurants, as well as health services. The center is relatively new but is constantly being upgraded, and has a good mix of chain stores and local niche stores.
Elverum library
Storgata 18, 2406 Elverum
62 43 30 90
elverum.kommune.no/
Elverum library is open to everyone. Here you will mainly find books of all kinds, audio books, films on DVD and some music on CD, as well as newspapers and magazines.
The library also has five desktop public machines, and wireless internet is offered.
The library arranges various events such as genealogy, chess, hobby Saturdays, drawing lessons, book talks and book tips etc.
Other tips:
Glomma
Stavåsen
The clay
Ski stadium
Post hunting
Fishing
Geocaching
Starmoen air sports center
Cafes and nightclubs
The corps nest
The ax falls
Løkenstranda
The Taste Festival
The volume festival
The river room days
Hunting and fishing days
Disc golf - Elverum
Do you have tips on what should be on this list? Send email to eivind@elverumfhs.no.