Snowboard / Freeski started the season in Austria
Monday morning we packed the bus and traveled from Elverum, with Hintertux in Austria as the destination. After almost 30 hours we arrived and stayed in the apartment where we would spend the next evenings and nights. It was a quiet evening with ready-made pizza and hamburger for dinner.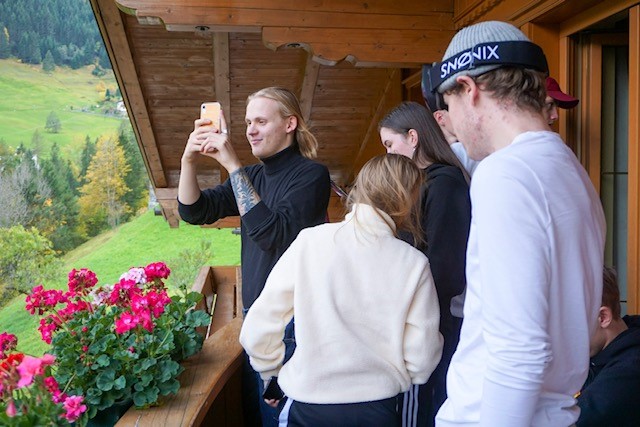 After breakfast, Wednesday morning, we got on the bus and drove from the apartment in Flinkenberg to the Hintertux glacier. To get to the top we had to take three gondolas. There we were greeted by a beautiful sight. Snow-capped peaks, fantastic weather and perfect lead.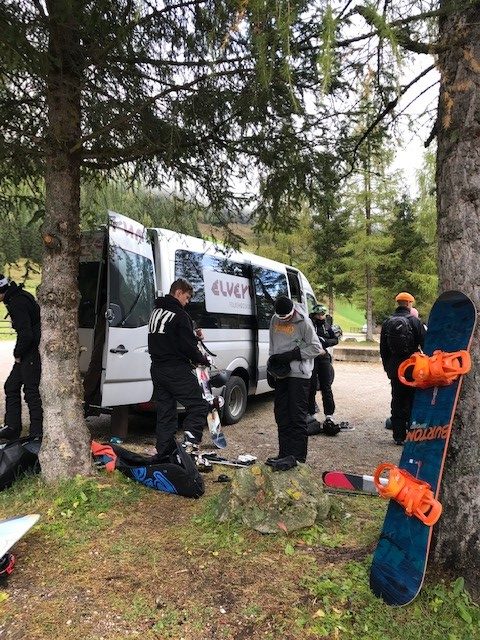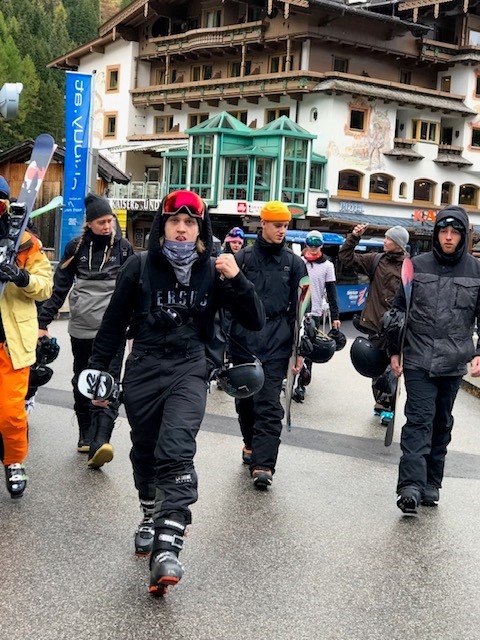 The first trips were used to get back the good feeling on skis and boards after a long summer. Gradually, more and more people began to test the different elements in the park. Many in the class took today's lunch at the restaurant on the slopes, before the last hours on the slopes were spent cruising powder, as well as more park driving. There were many big grins to be seen in the gondola on the way down from the mountain.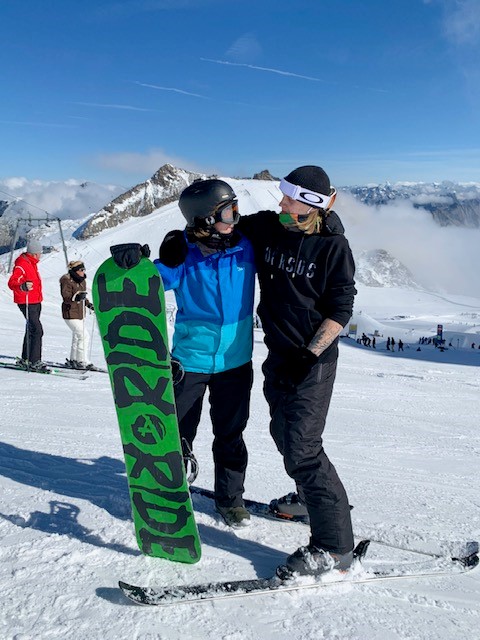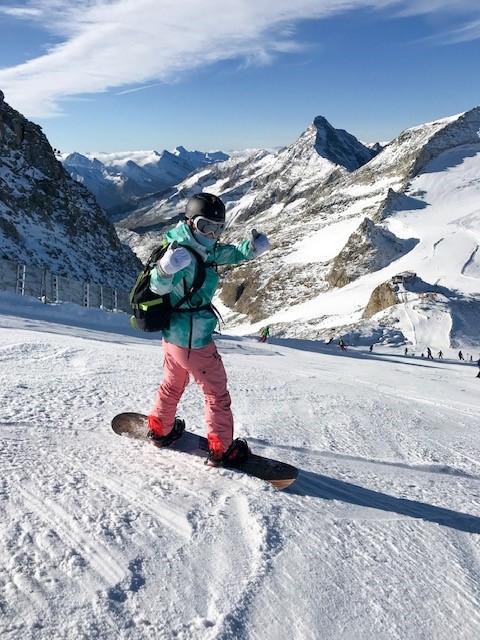 Well back in the apartment, after most people had taken a long-awaited shower, it was time for dinner together between the food groups. The pasta bolognese disappeared in record time. After the dishes from the dinner were taken, parts of the class devoted the rest of the evening to going through photos and videos from the first day on snow.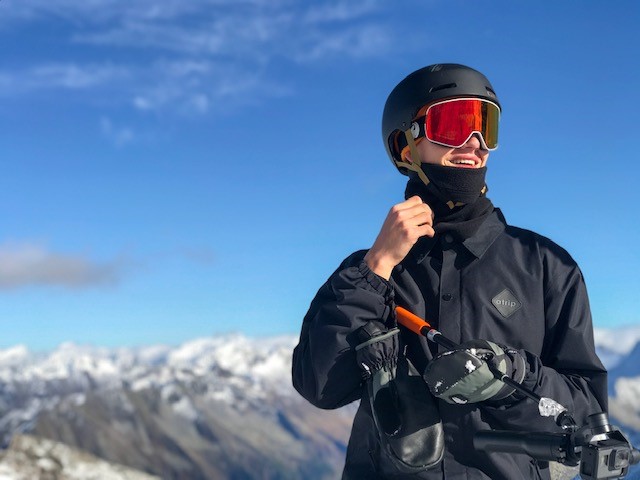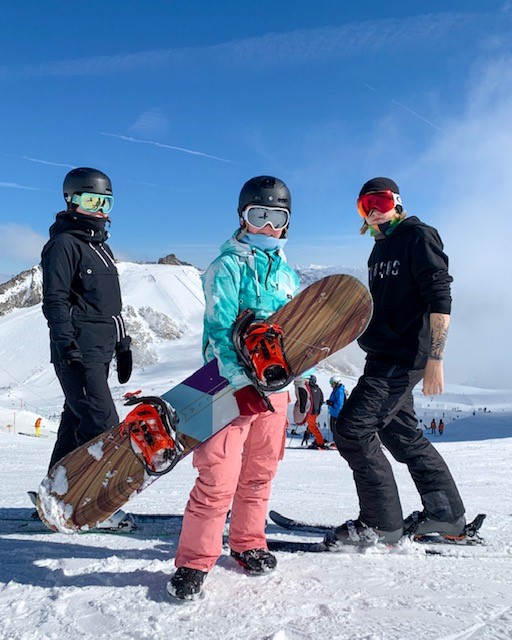 With Wednesday fresh in mind, it was easy (for most) to get up when the alarm went off at seven o'clock, Thursday morning. Breakfast was taken, the seat belts in the bus were fastened and before we knew it, we were over 3000 meters above sea level - ready for another day on the slopes.
For many of us, Thursday was the highlight of the trip. The day was fully utilized, and the last hours on the slopes were spent hiking on a couple of rail elements. Fun, tiring and a good way to get better at rails, pipes and boxes. The last group who drove down the hill enjoyed the view of the mountains bathed in sun, combined with delicious Easter lead.
Dinner was eaten, dishes taken and clips from the ground shown. Someone slowly started packing for the journey home the next day, before we were content to crawl into bed.
Friday was a day with a lot of program. We reached the ground for about half a day before the bus was again filled with people and equipment. Friday's dinner was unhealthy. McDonald's in a small village served us food in record time.
After 30 hours on the road with sleep, bad jokes and heavy bodies, we were back in Elverum in the 20s on Saturday. No people were forgotten in Austria, no one ended up in hospital and everyone agreed that the trip was a perfect start to the season.
Now we look forward to Trysil opening!
Aid Sustainability History Upcoming Events NCFU Norwegian Celiac Association Study tour