Norwegian on floodstore Present in canoe
A day of canoeing on beautiful Kynna on Finnskogen. Accommodation by Sævsjøen in large layer tents.
On Wednesday, the Norwegian class starts their beautiful and exciting canoe trip down Kynna. The water level after the last week and a half of rain is, to put it mildly, high. This provides fantastic opportunities for exciting paddling in over bogs and between trees, which are otherwise not available at normal summer water levels. Two in each canoe, conversing and safe, the class safely passes through the paddle stage and makes a beach cut at Sævsjøen. Here the students set up two large expedition tents that provide shelter for the night.
Satisfied and good, the students move into the tents and continue their good social life there. Finally, sleep takes the gang, happy after a great day of cooperation in both canoeing and around the fire.
We wake up to a quiet, calm morning, only interrupted by swan singing and some grouse playing. Breakfast at night before we tear down camp and turn our noses home to school. Once again, Finnskogen and Kynna have fulfilled and contributed to a wonderful nature experience for a group of students from Elverum Folkehøgskole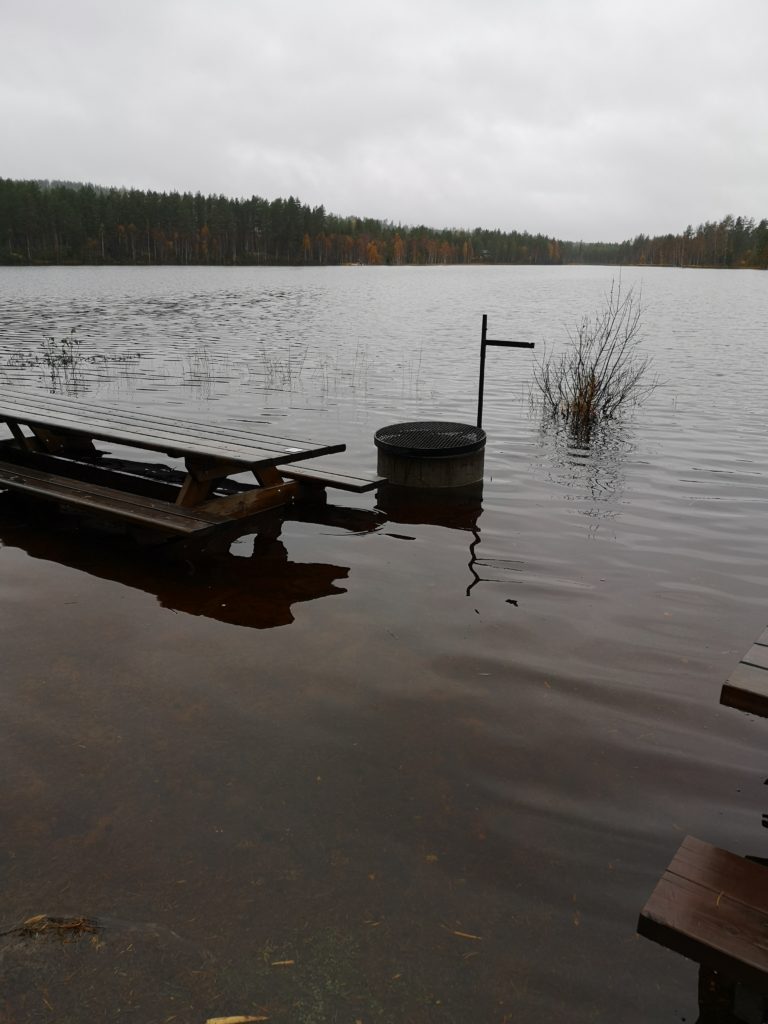 Bergen Aid Sustainability Flam Gudvangen History Upcoming Events NCFU Norwegian Bremuseum Norwegian Celiac Association Study tour Troldhaugen Vatnahalsen Ålesund