Norwegian, Culture / Adventure line runs Østerdalen up to Trondheim
We start on our last trip together and drive from Elverum to Trondheim. We stop to look at Stor- Elgen on Atna. It is 10,3 meters high and designed in polished stainless steel. It was the world's largest until those in Canada shot their elk's slightly longer horns. Now Atna Elgen is second largest and obviously happy with it. 😊We are told that the purpose of setting up Stor Elgen was to improve traffic safety. The idea is that interesting sculptures along the road up Østerdalen will keep motorists more awake and concentrated.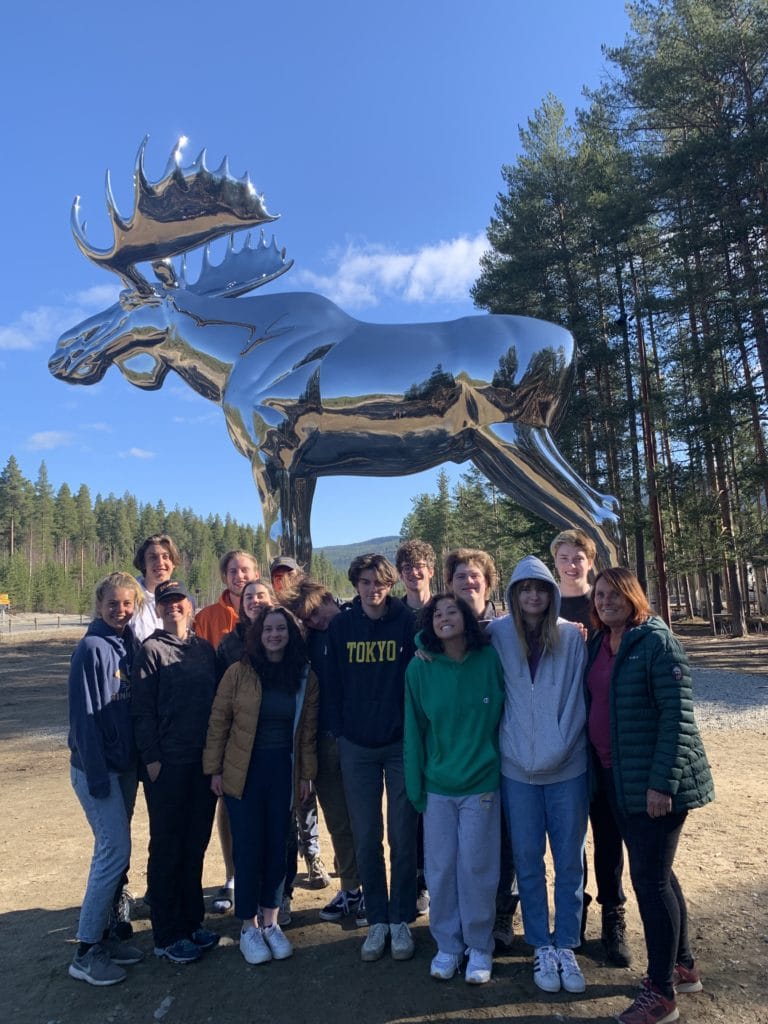 The next stop is Jutulhogget, a canyon in Alvdal and Rendalen municipality. It is 2,5 km long and has steep rock walls that are from 100 - 240 meters high. Legend has it that it was Rendalsjutulen who cut the mountain gorge with the intention of leading the river Glomma over into Rendalen. However, he did not succeed when Glomdalsjutulen killed him before he could complete the project. We mostly believe that this canyon was made by nature even during the ice age.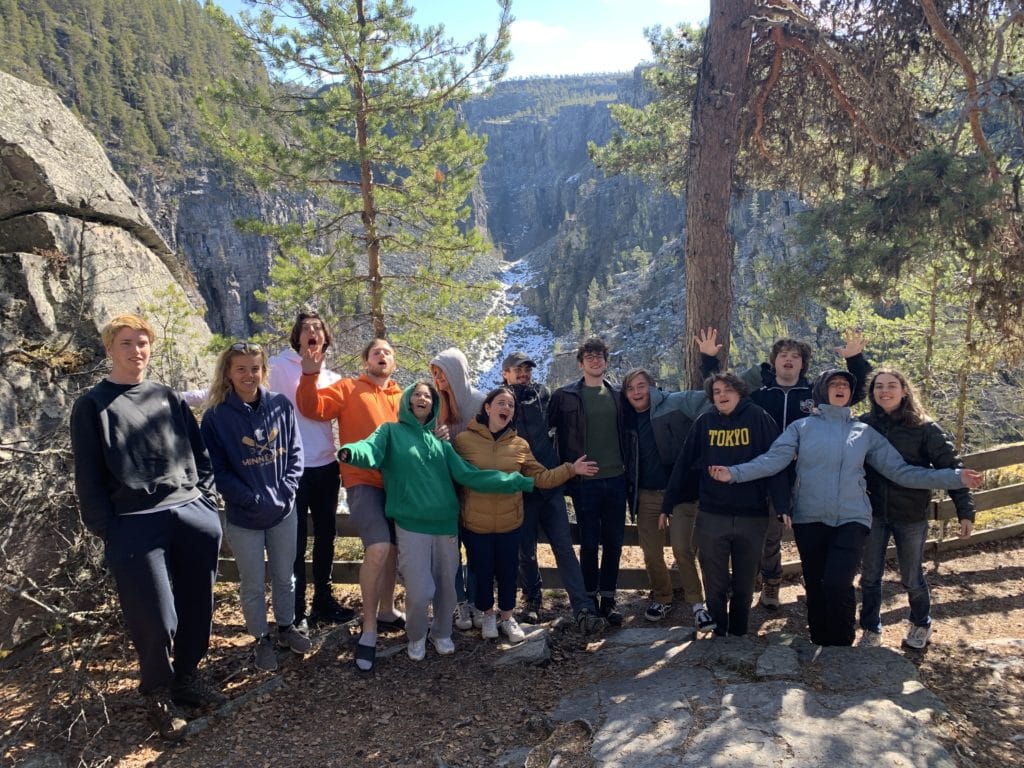 Furthermore, we visit Olavsgruva in Røros. Here we get a guided tour of Erik. He tells us about the mine and the city's history and we follow with excitement. After this we enjoy leisure in a sunny Røros.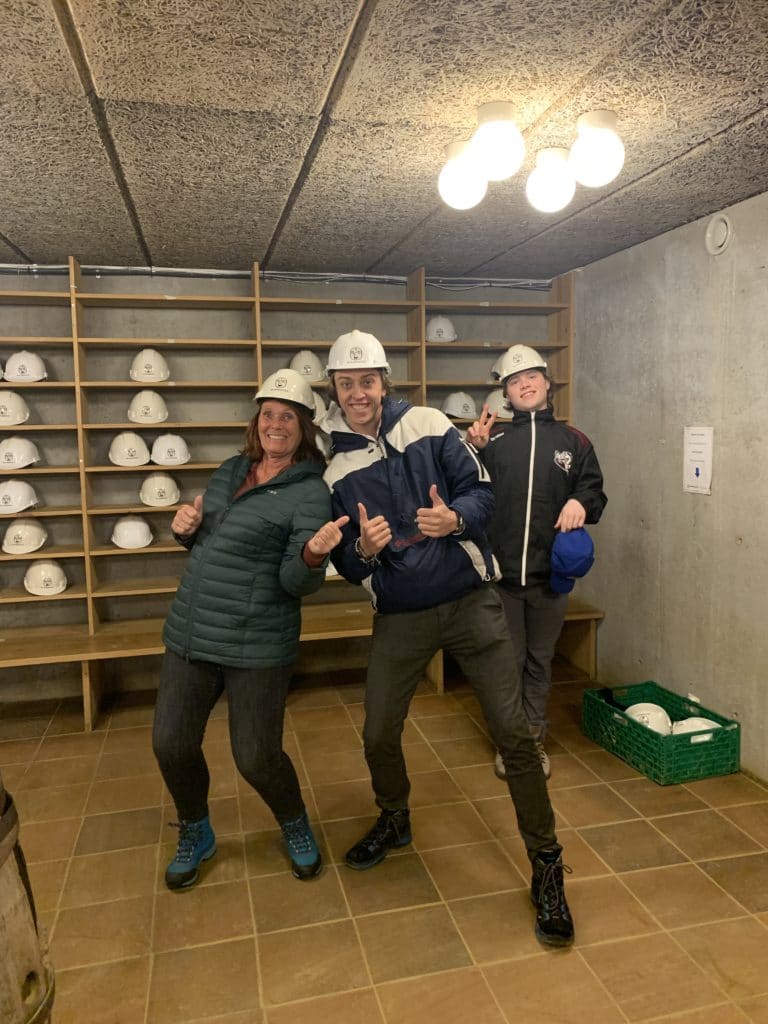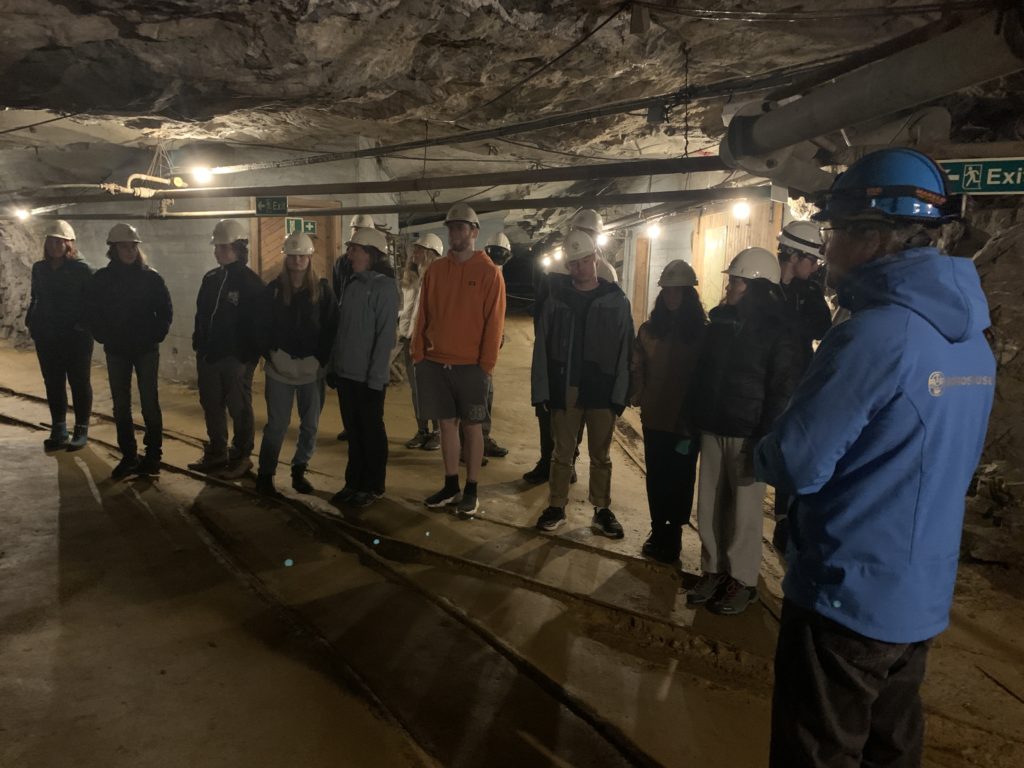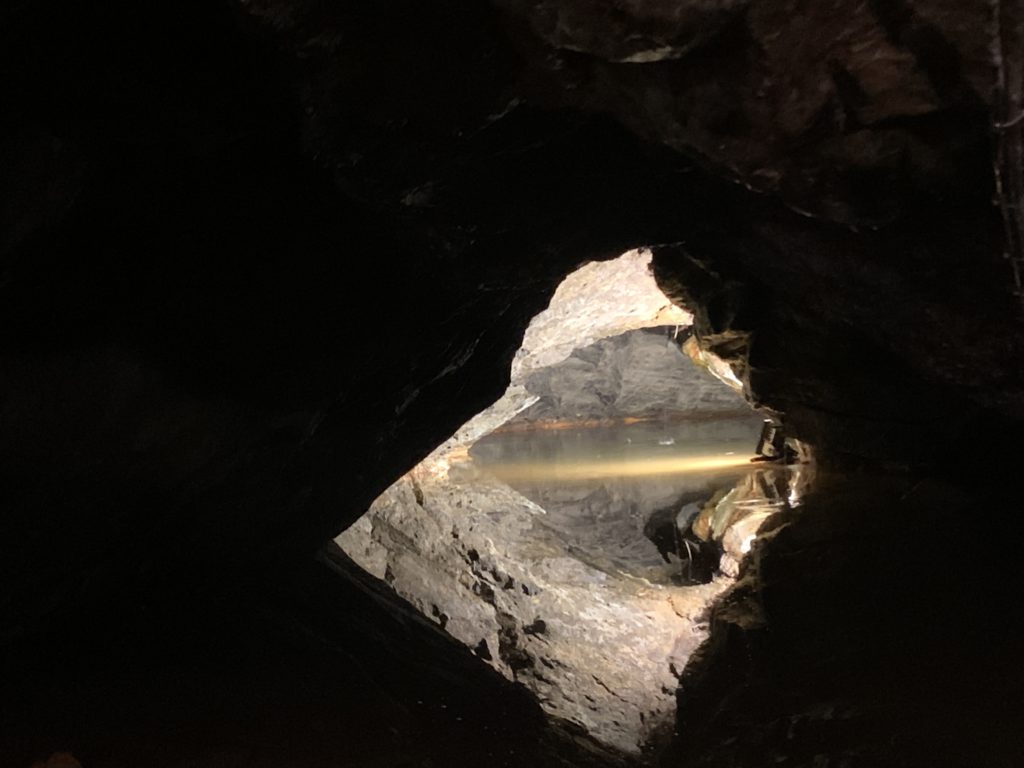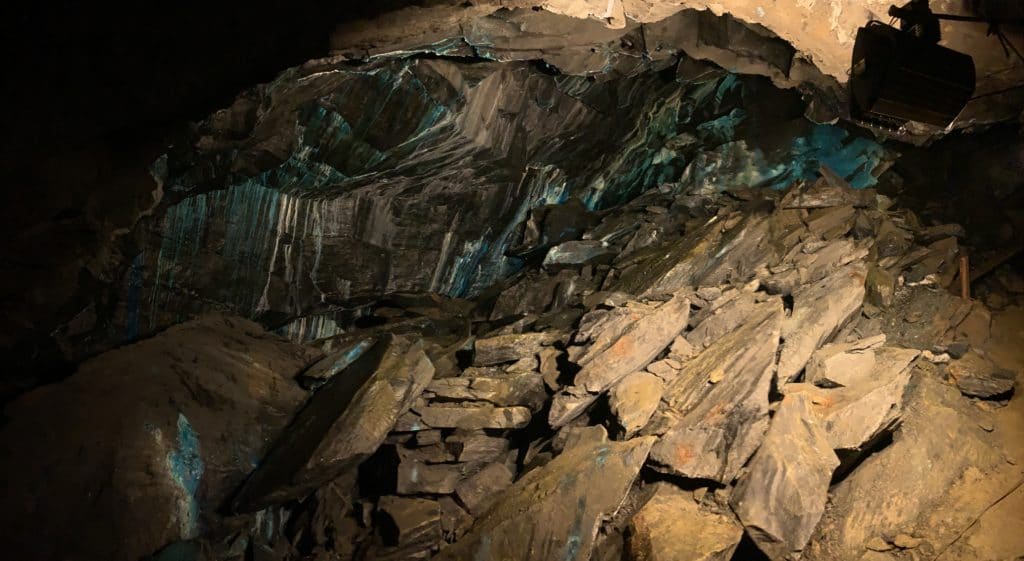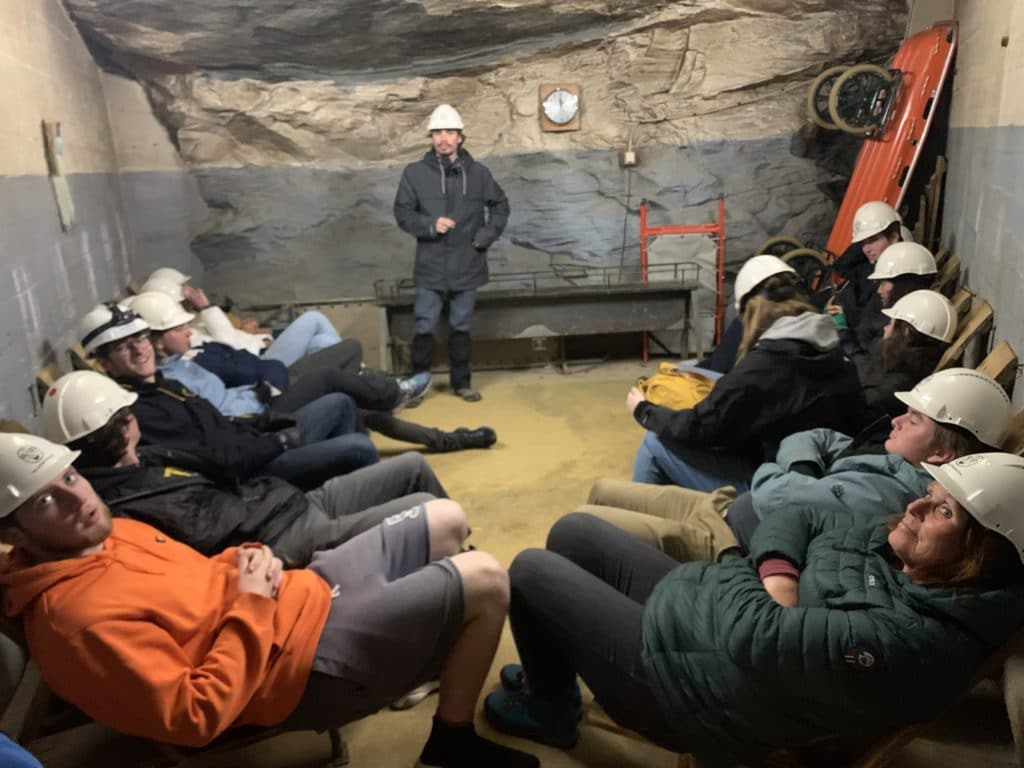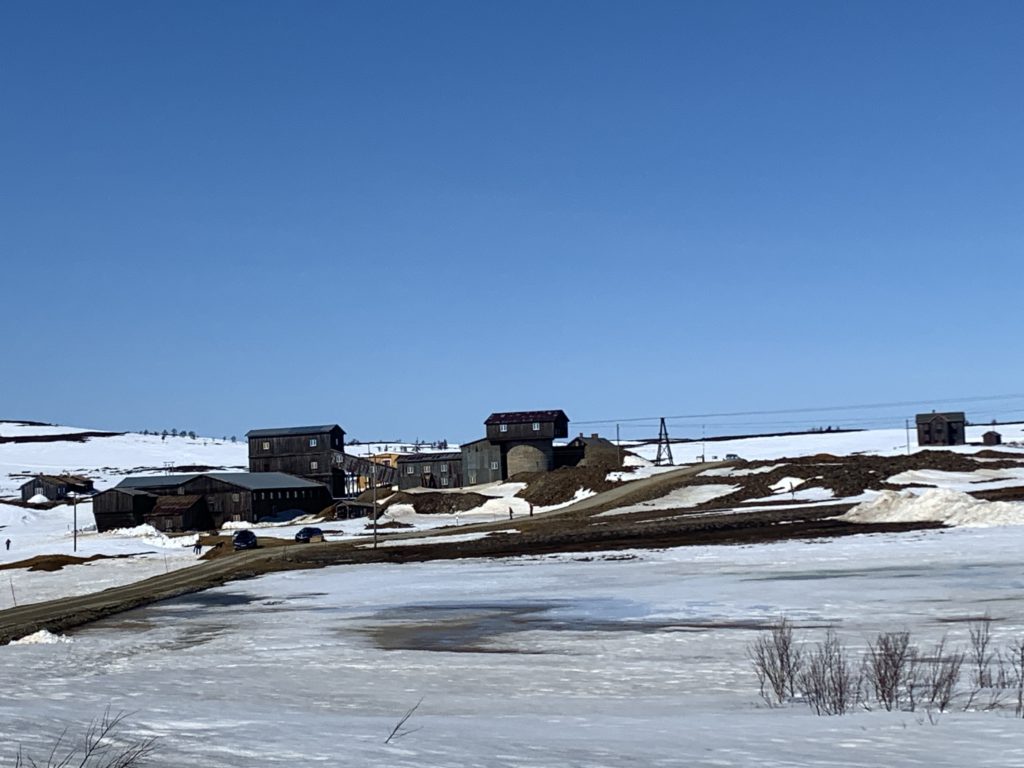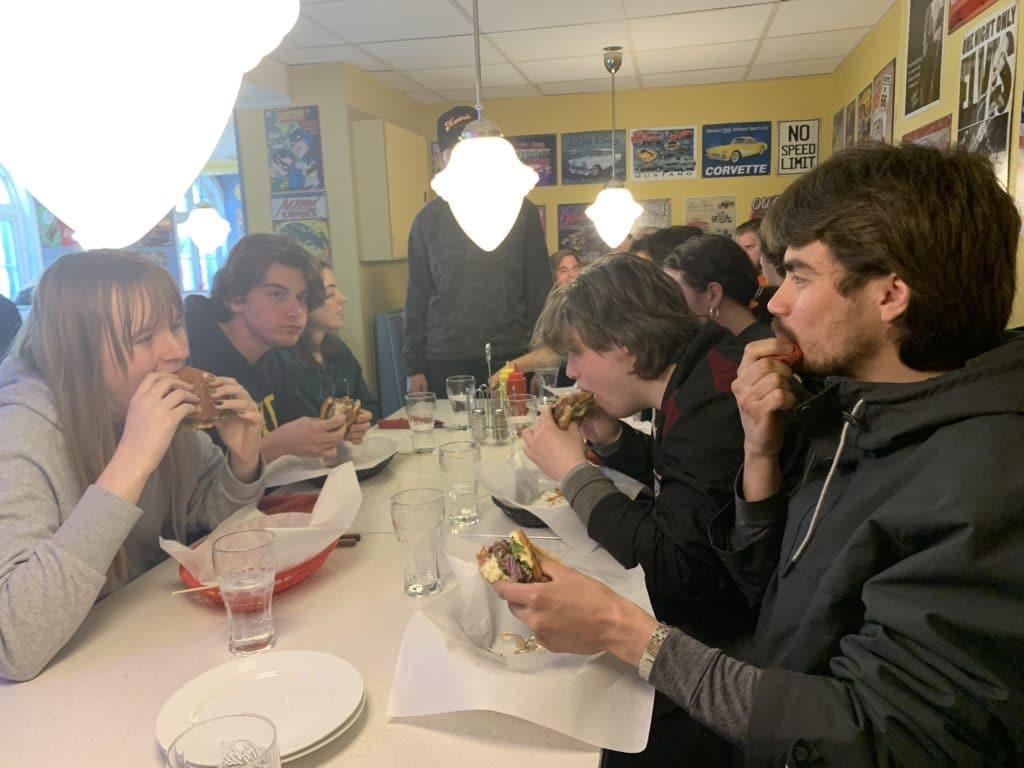 The trip continues to Trondheim where Brita and Susan surprise the students by stopping the bus outside Scandic Nidelven, which has been voted Norway's best hotel breakfast. Will cheer in the bus. !!!!
Monday morning after an indescribable breakfast, we go to the Archbishop's Palace where a fantastic guide, Jon, tells in a lively and entertaining way the story of Nidaros as Trondheim was formerly called. We get to see many of the original sculptures that have been on Nidaros Cathedral and also learn about the archbishop's courtyard and the history of the cathedral. Then we get a tour of the Cathedral and we even come down to the crypts under the dome. This is very exciting.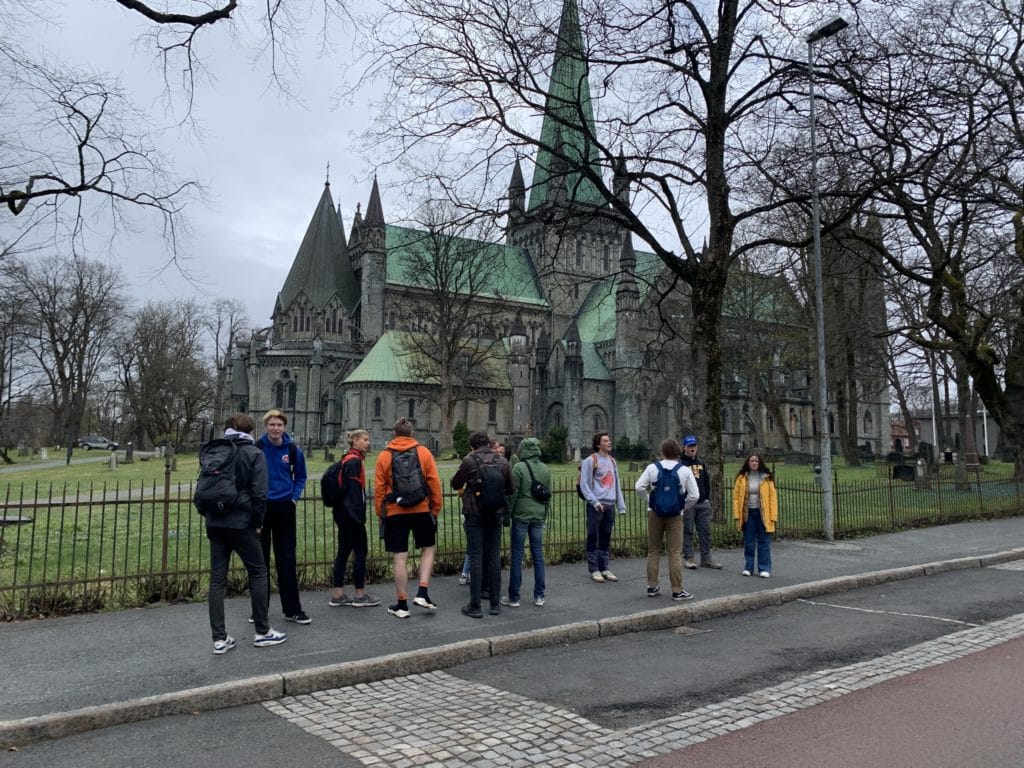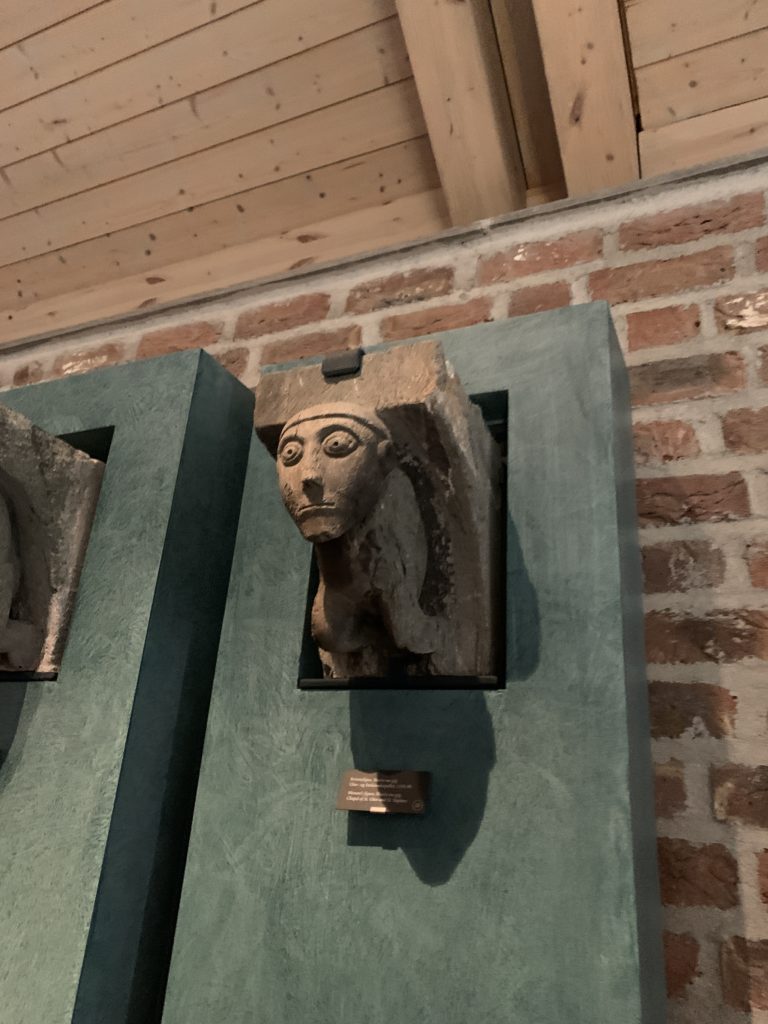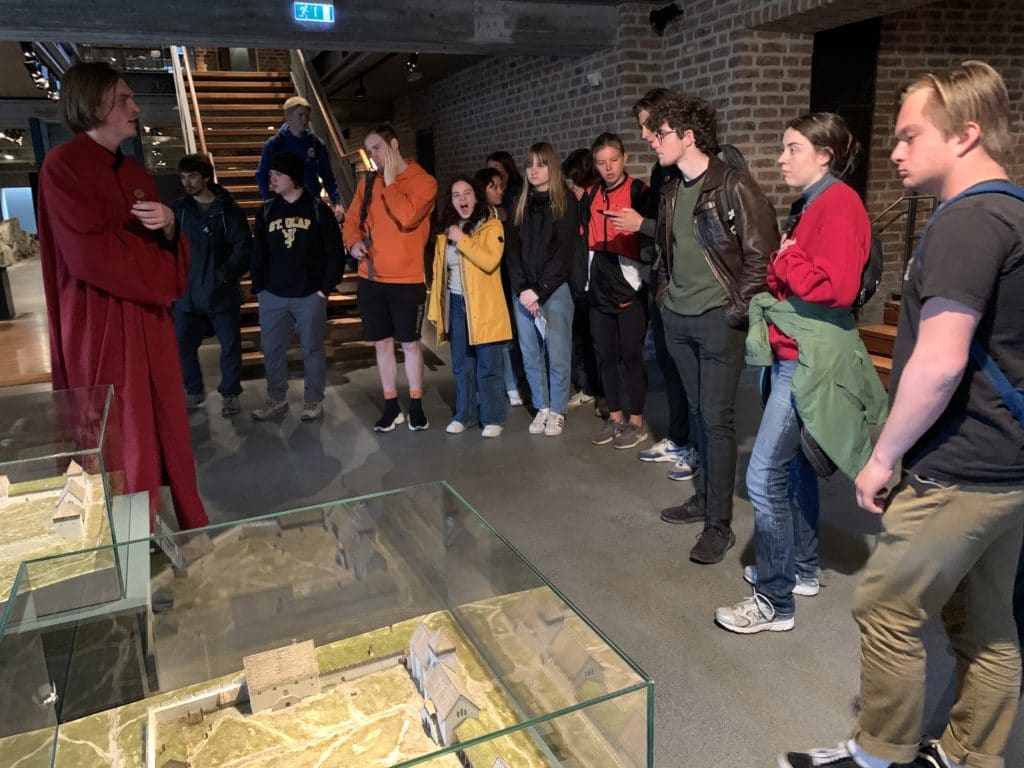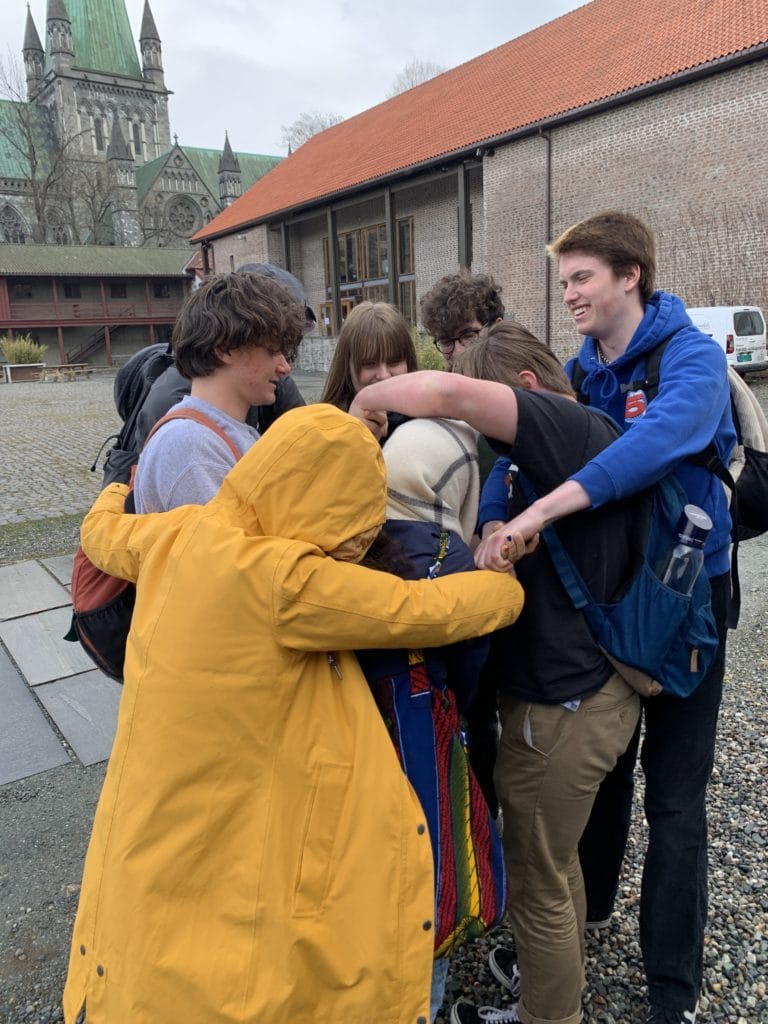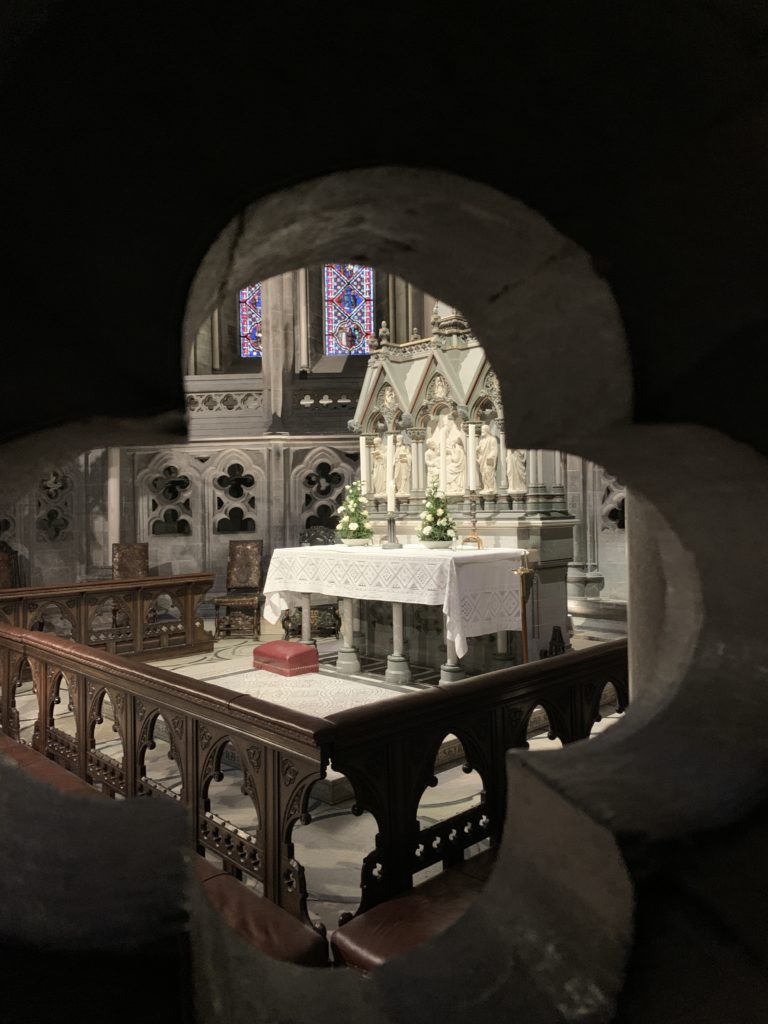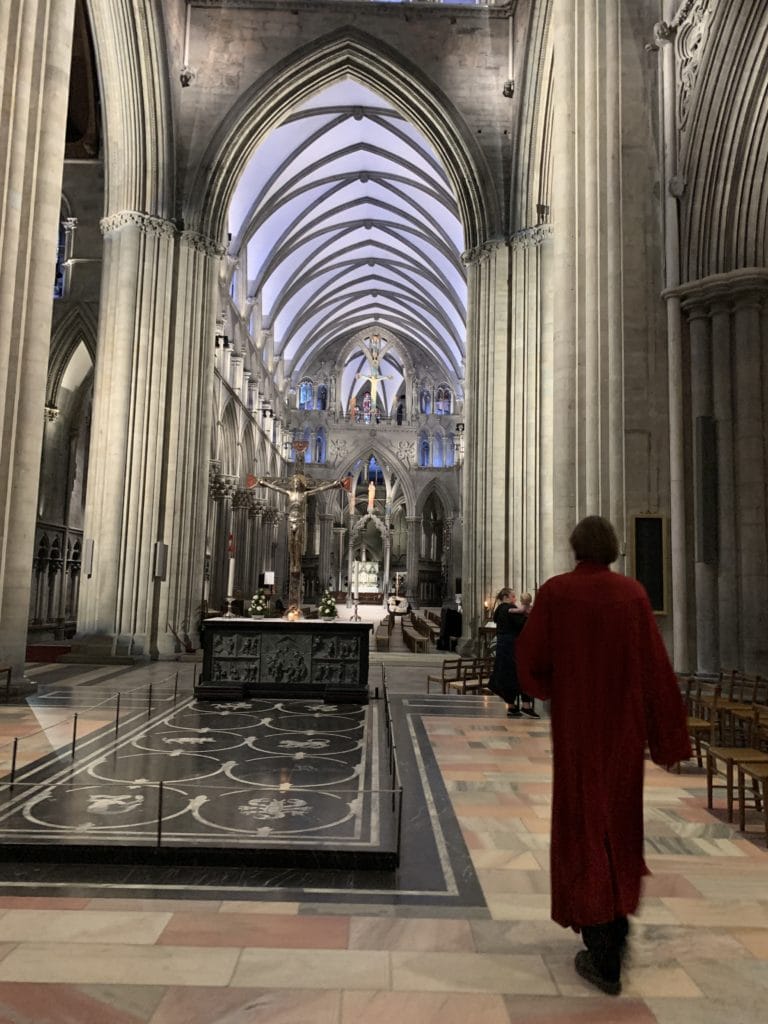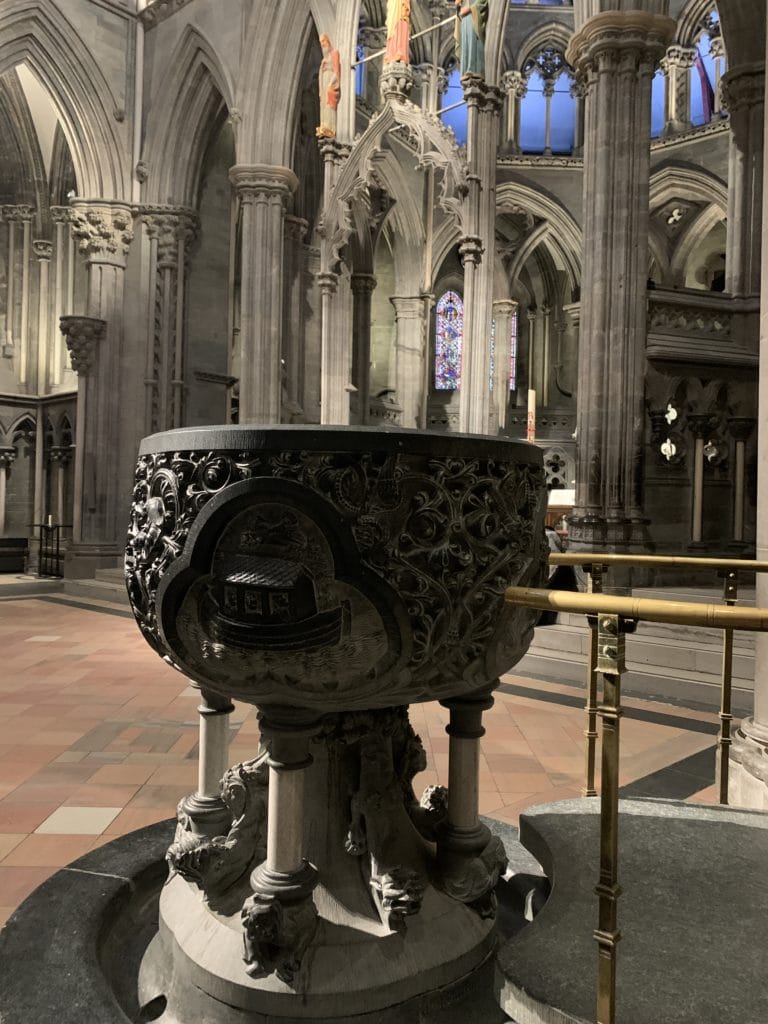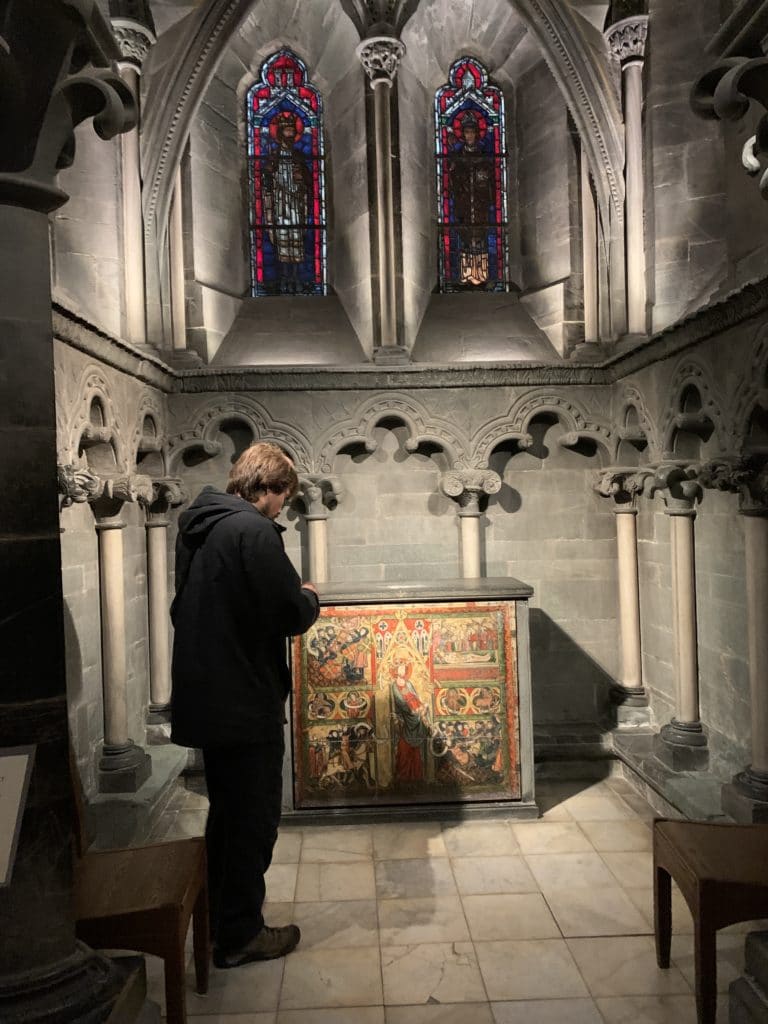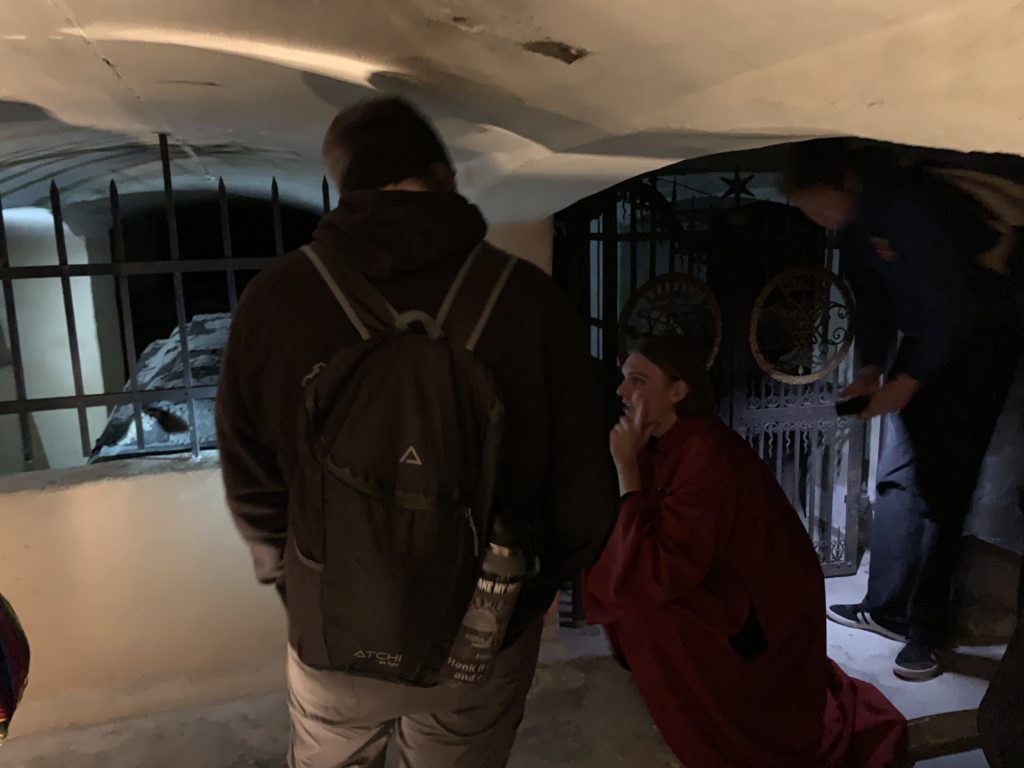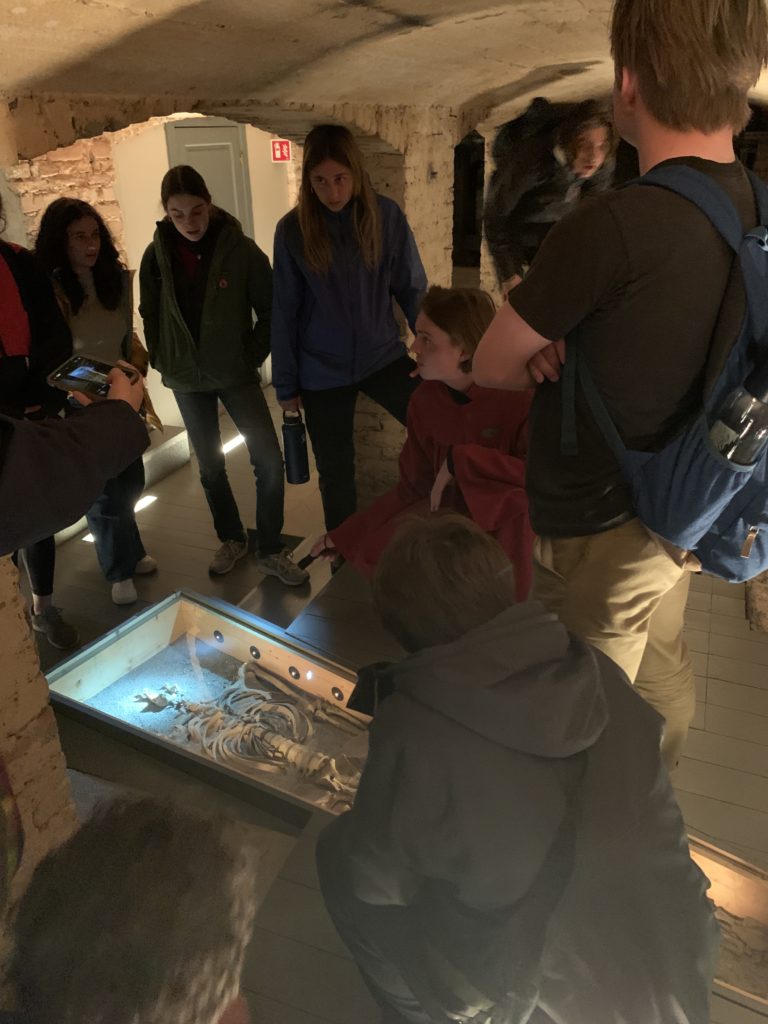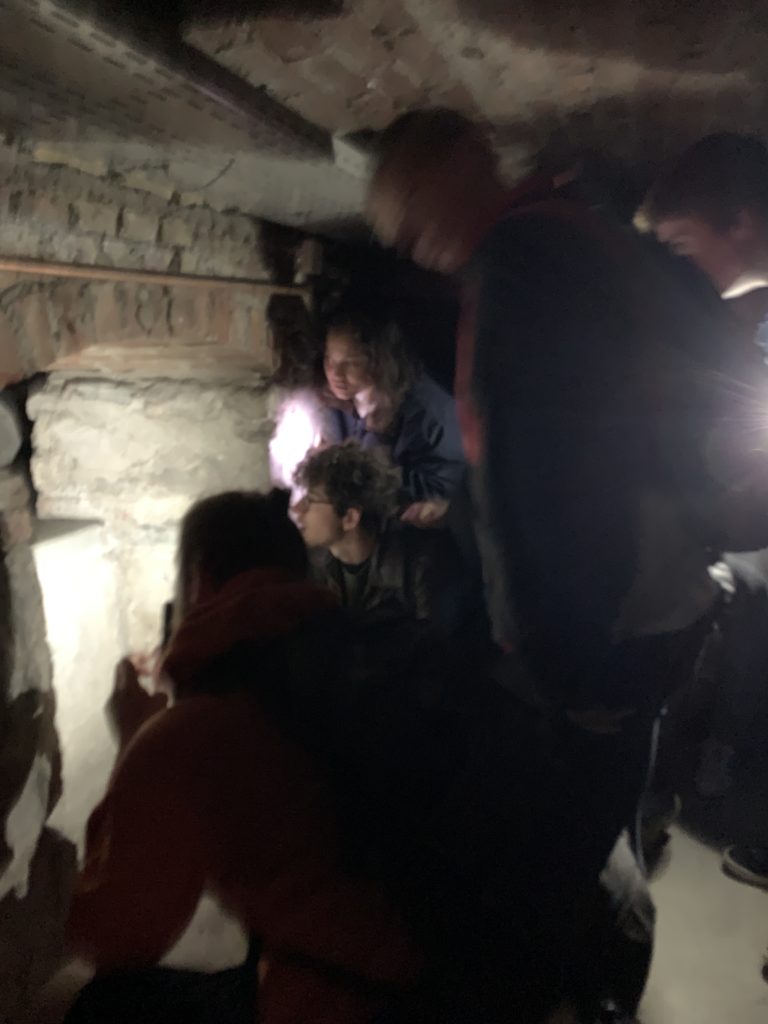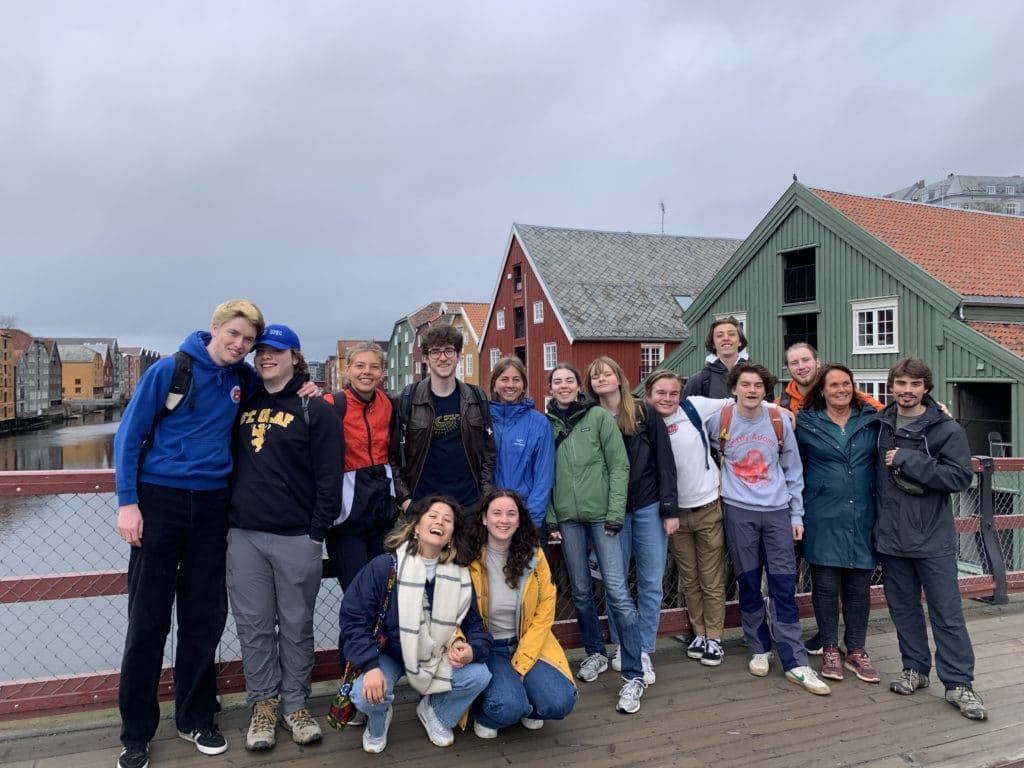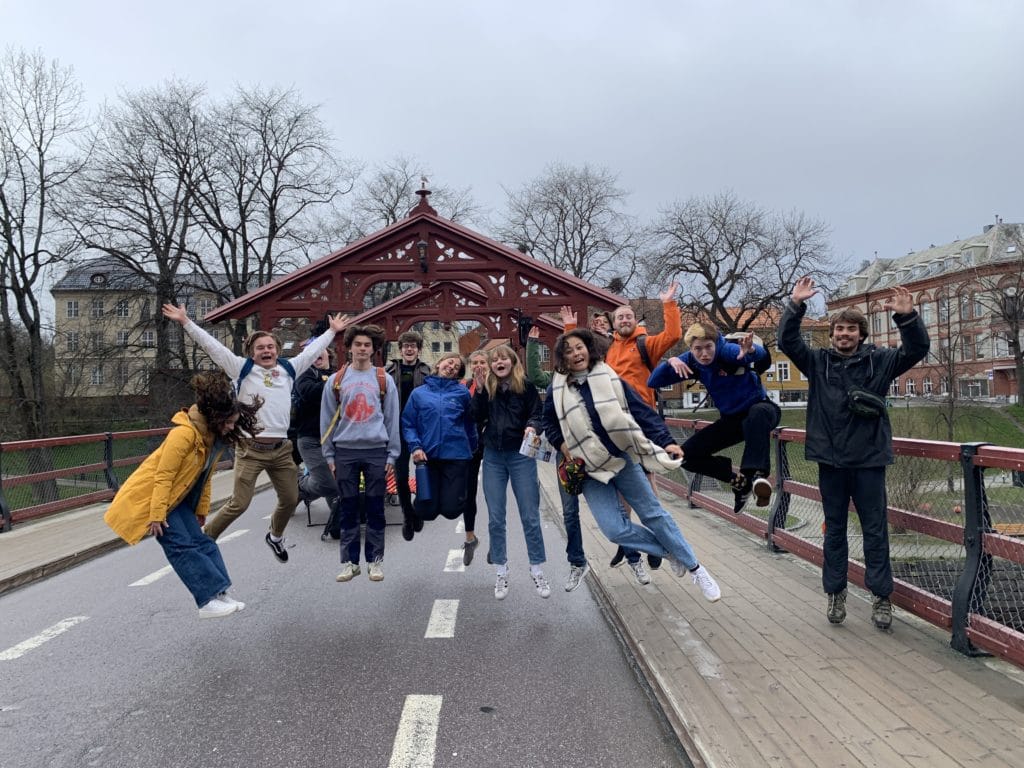 The students get as various tasks as they can do in their free time in the center of Trondheim before the five and five are locked in three escape rooms .. Here it is cooperation, communication, imagination and ingenuity that are needed to solve the tasks and get out before time runs out. This is challenging and fun. (The rooms are so secret that we can not show pictures from this)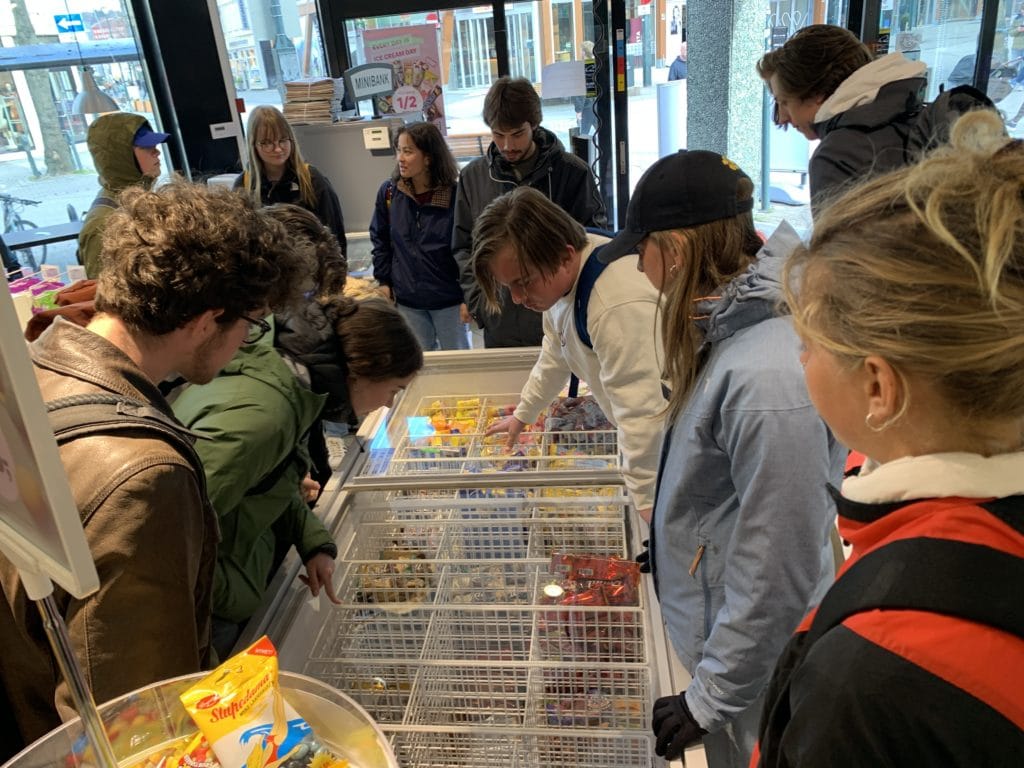 In the evening we eat pizza at Egon in Tyholt tower. It is a restaurant that is about 75 meters above the ground and rotates 360 degrees in one hour. We get a fantastic view of Trondheim city, Trondheimsfjorden and the surrounding area.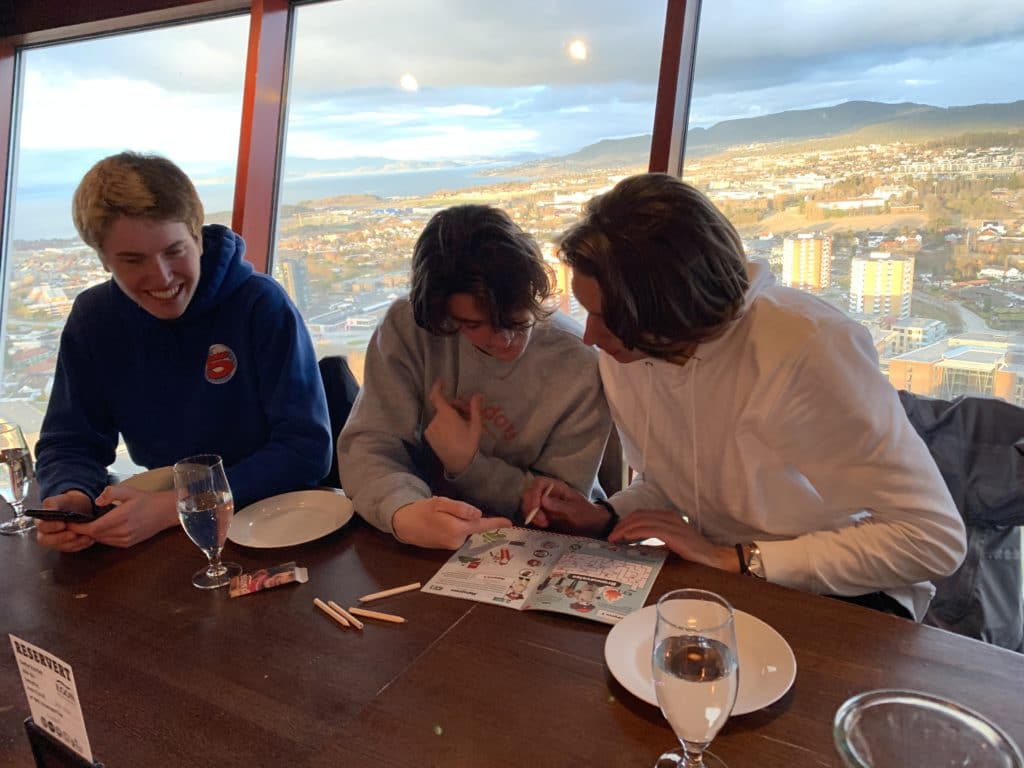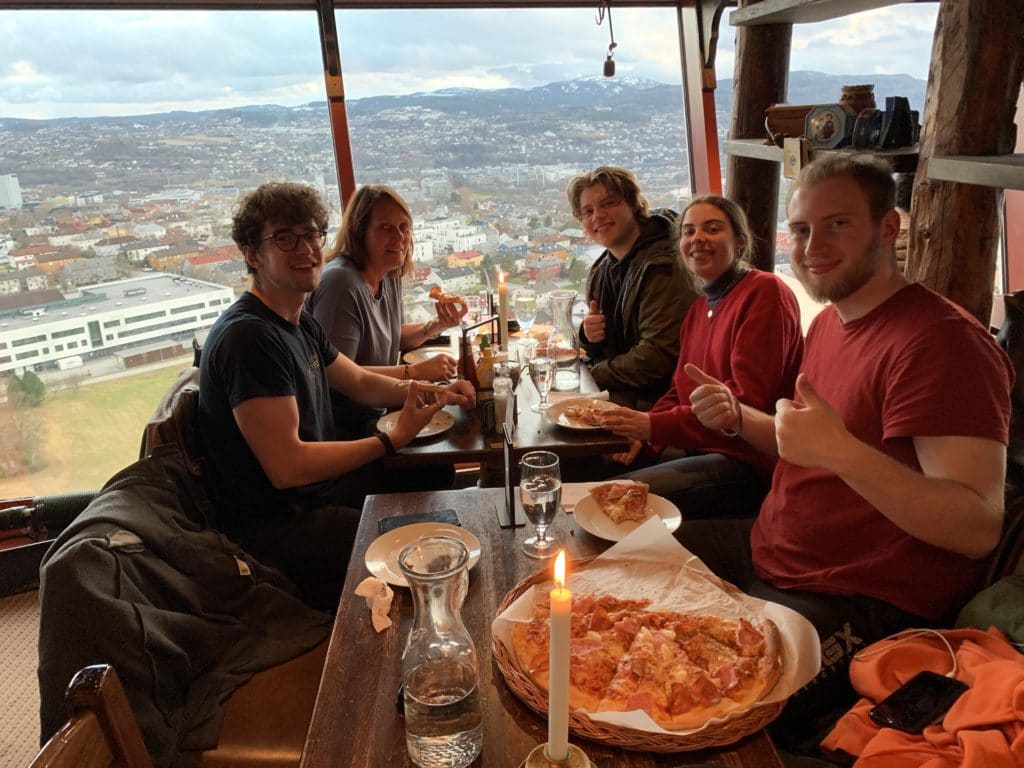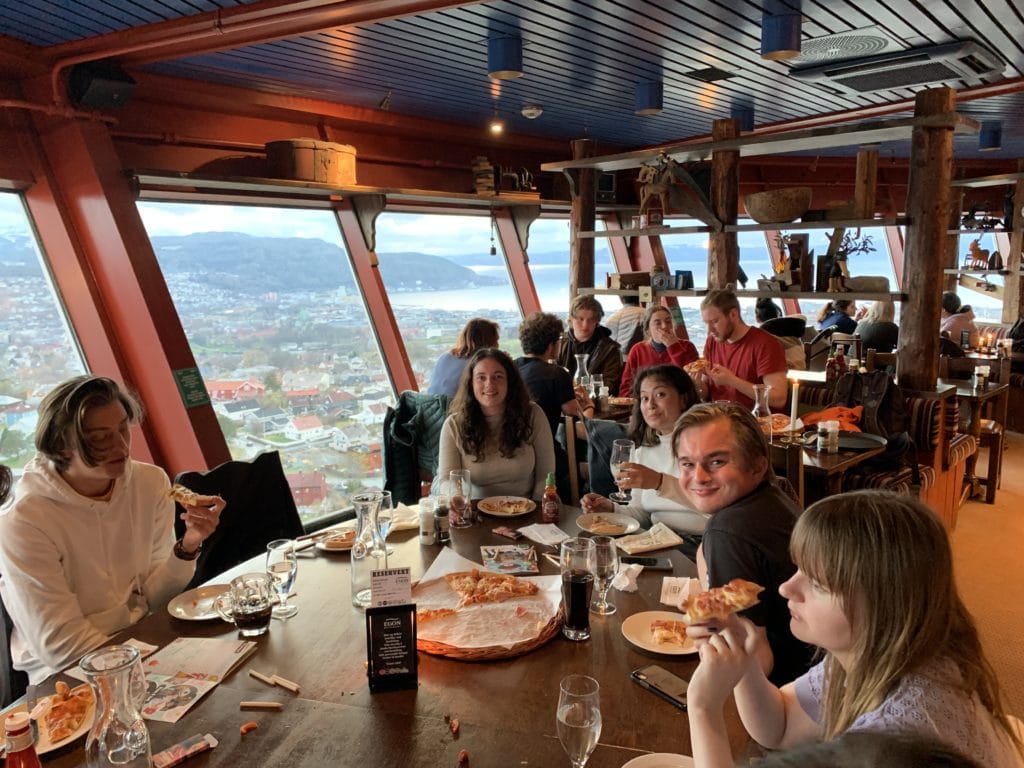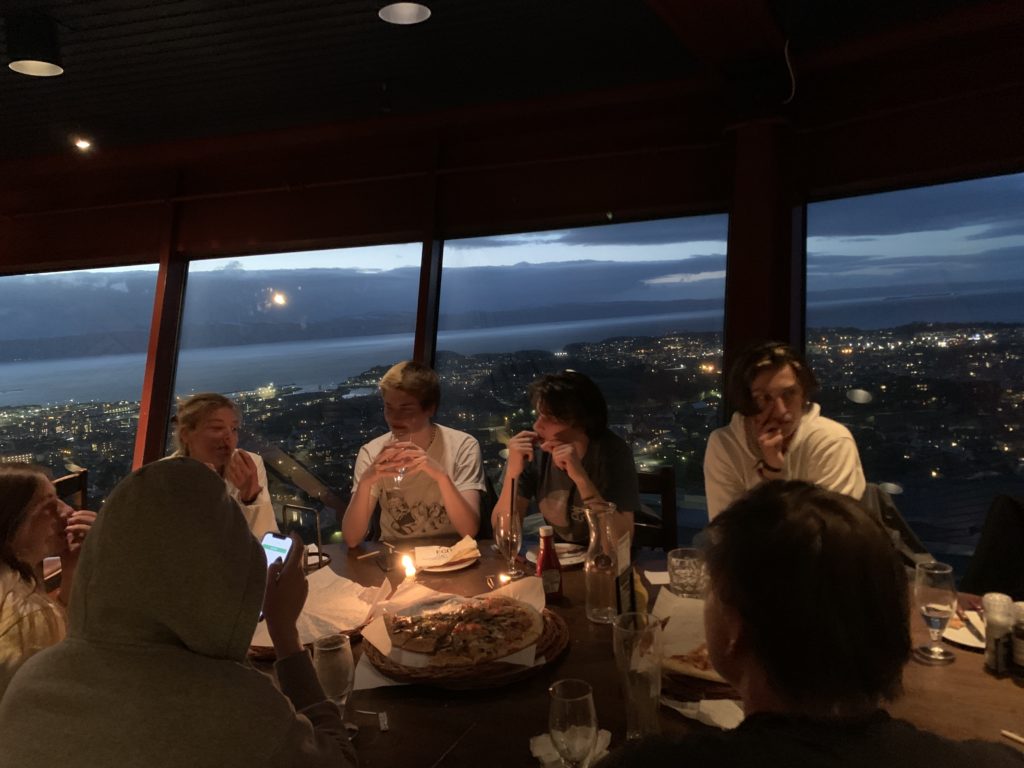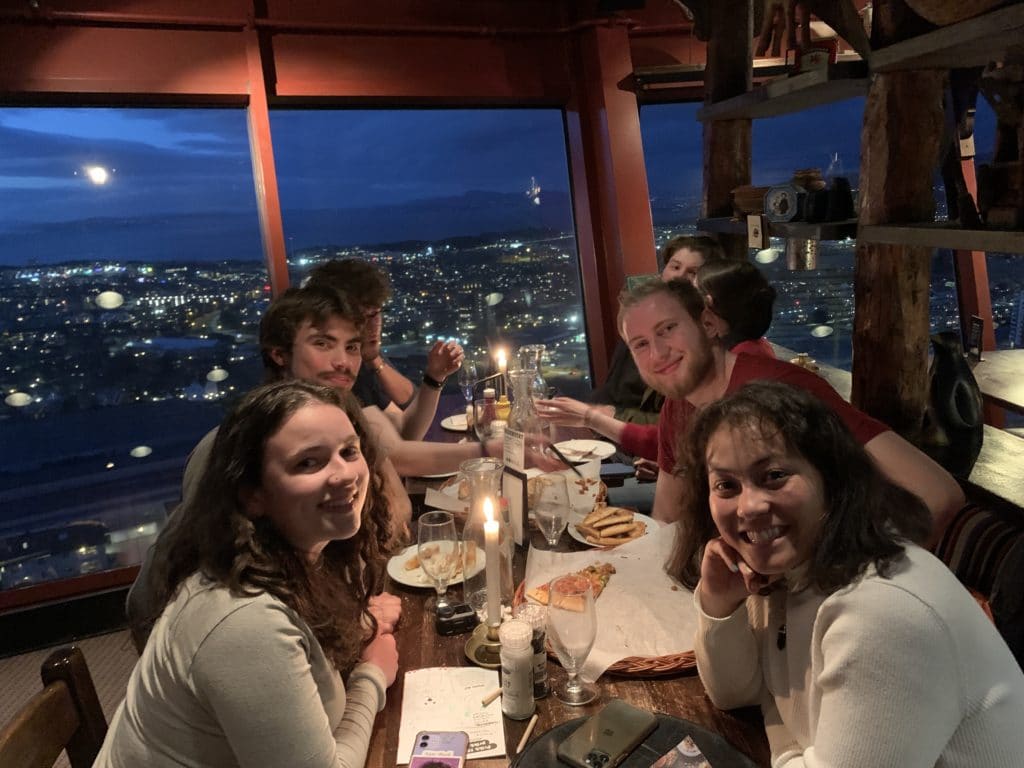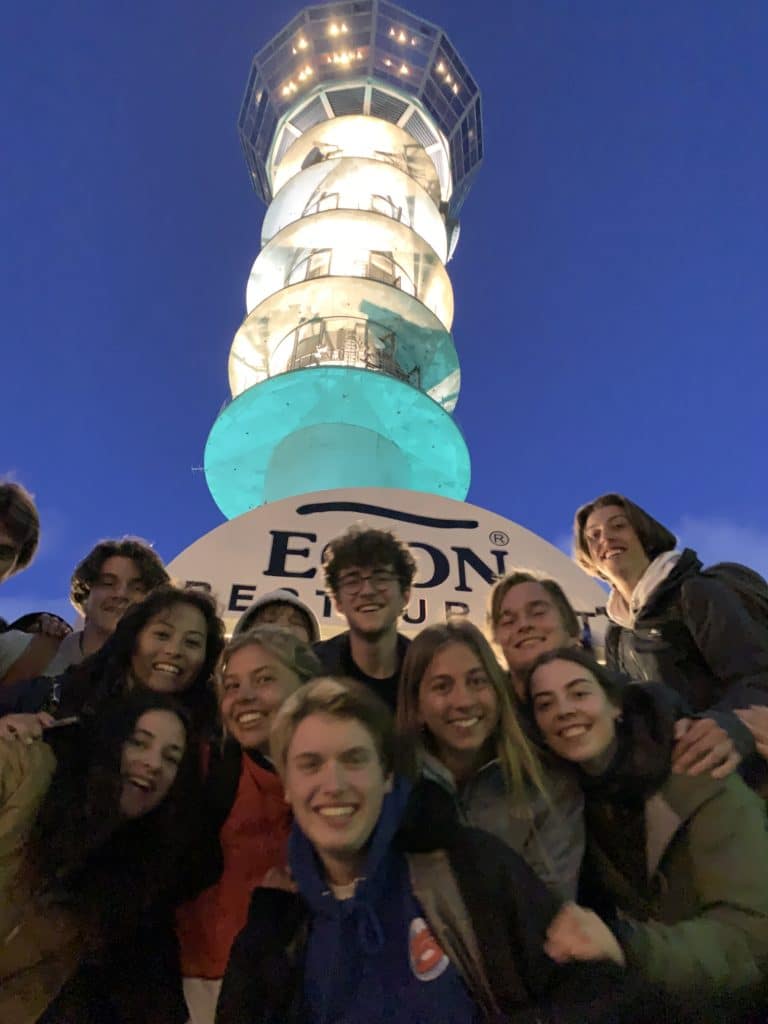 Tomorrow we will visit the Rockheim Music Hall of Fame before we turn the bus west towards Ålesund. Stay tuned!