Norwegian - Culture / Adventure
Norwegian - Adventure / Culture, finally we are back in buisness!
Ok all friends, realtives and others. Finally I have found time to blog. First I have to present our class of 13/14. Wesley, Emma, ​​Espen, Anette, Everet and Stefan are from USA, Arne, Leonard, Charlotte, Victoria and Nelly from Germany, Christian from Spain, Jessica and Johanne (Terry) from Brasil and Mizuho from Japan. This bouquet of fine young people are the ones Per Egil and I will spend this year together with.
We have already been glacier hiking on Leirbreen and Bøverbreen at Sognefjellet, white water rafting in the river Sjoa and climbed up to the very top of Glittertind, the second highest mountain in Norway. We have also been canoeing on the river Kynna. The first three weeks have been full of highlights.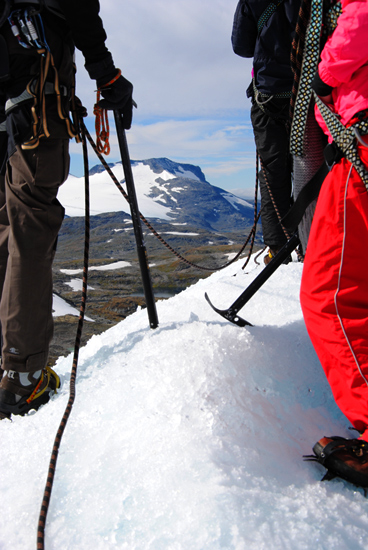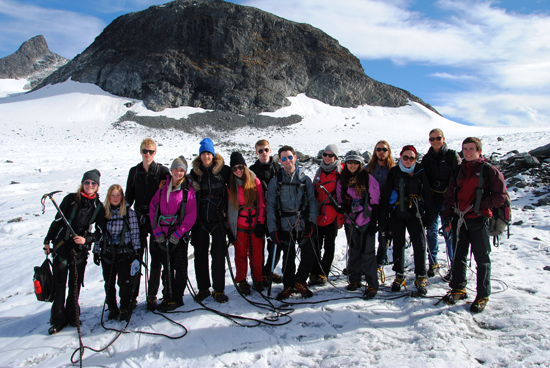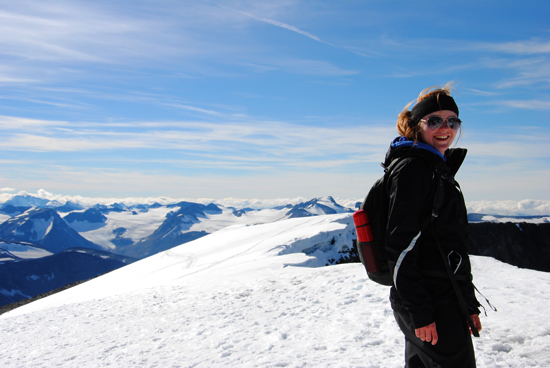 Bergen Aid Sustainability Flam Gudvangen History Upcoming Events NCFU Norwegian Bremuseum Norwegian Celiac Association Study tour Trollhagen Water's neck Ålesund