Norwegian - Culture / Adventure
Norwegian class tour April / May 2021
We visit, Røros, Trondheim, Lofoten, Runde, Flåm, Vatnahalsen, Gudvangen and Bergen.
The first stop is at the world's largest (or the world's second largest?) Elk that stands in Stor-Elvdal. It rises 10,3 meters above the ground.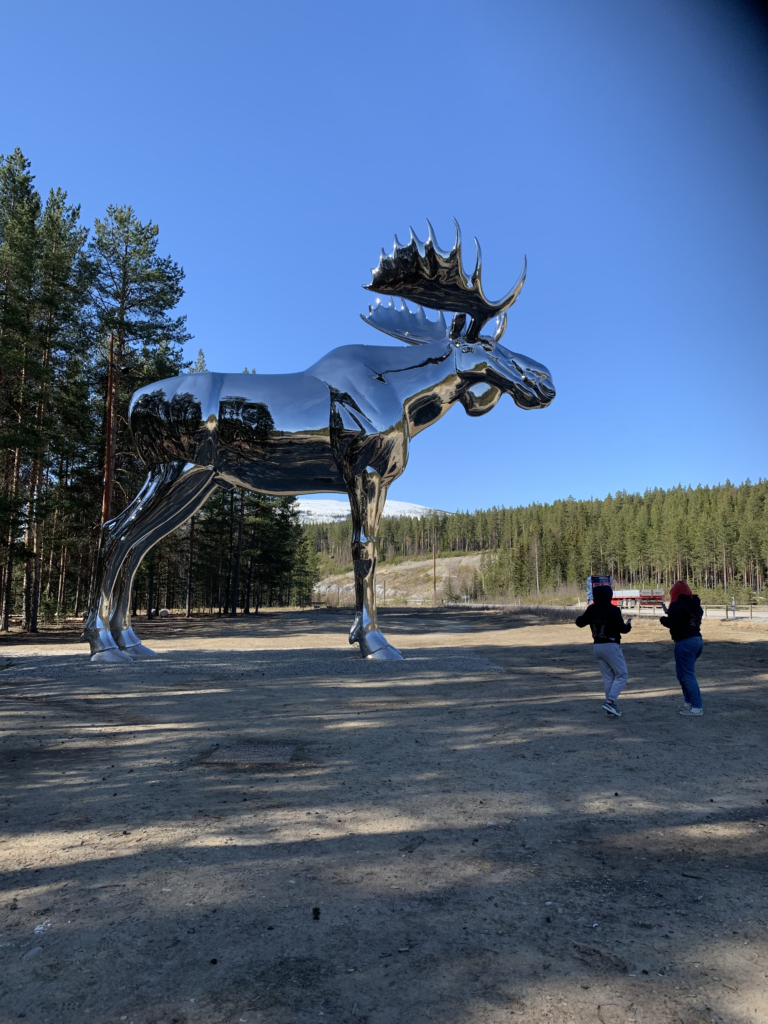 Here we take some pictures before we travel on to Bergstaden Røros where we go down into the copper mines. With us we have a guide who tells about the history of Røros and the miners.
We also take a walk in the center and get to see the beautiful wooden buildings, the oldest houses and the famous Røros church before the trip continues to Trondheim and Rockheim, Norway's national museum of popular music, where we learn about Norwegian music history from 1950 until today.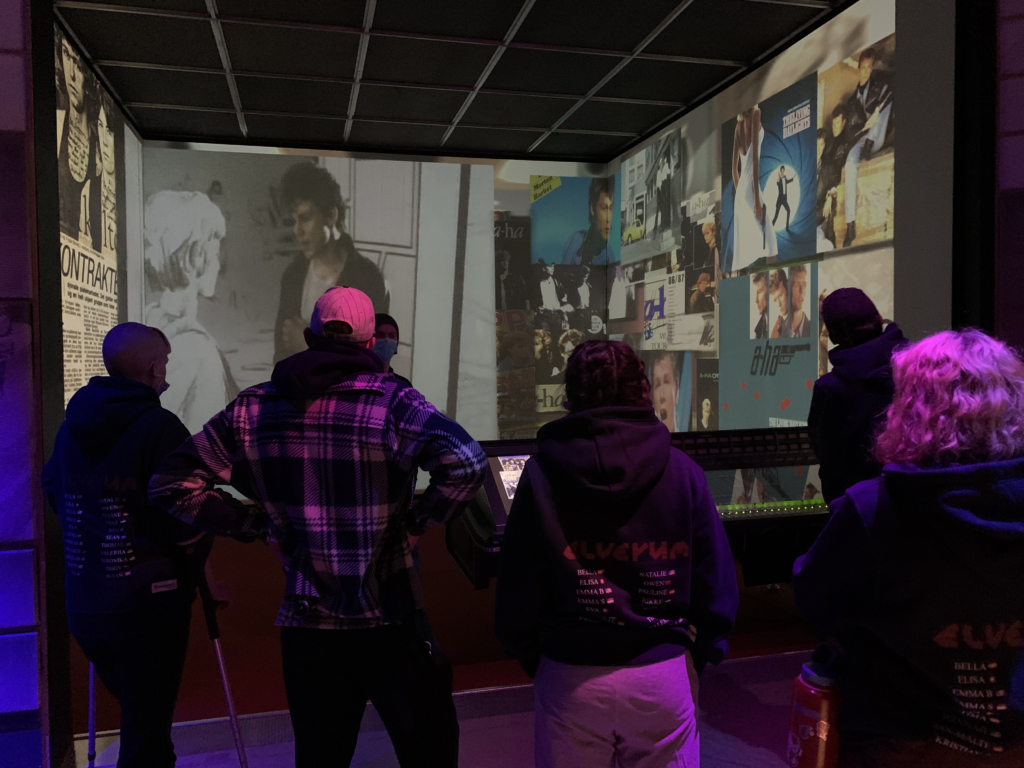 Furthermore, we fly to Lofoten. Here we go on a sea eagle safari with fast-moving ribs.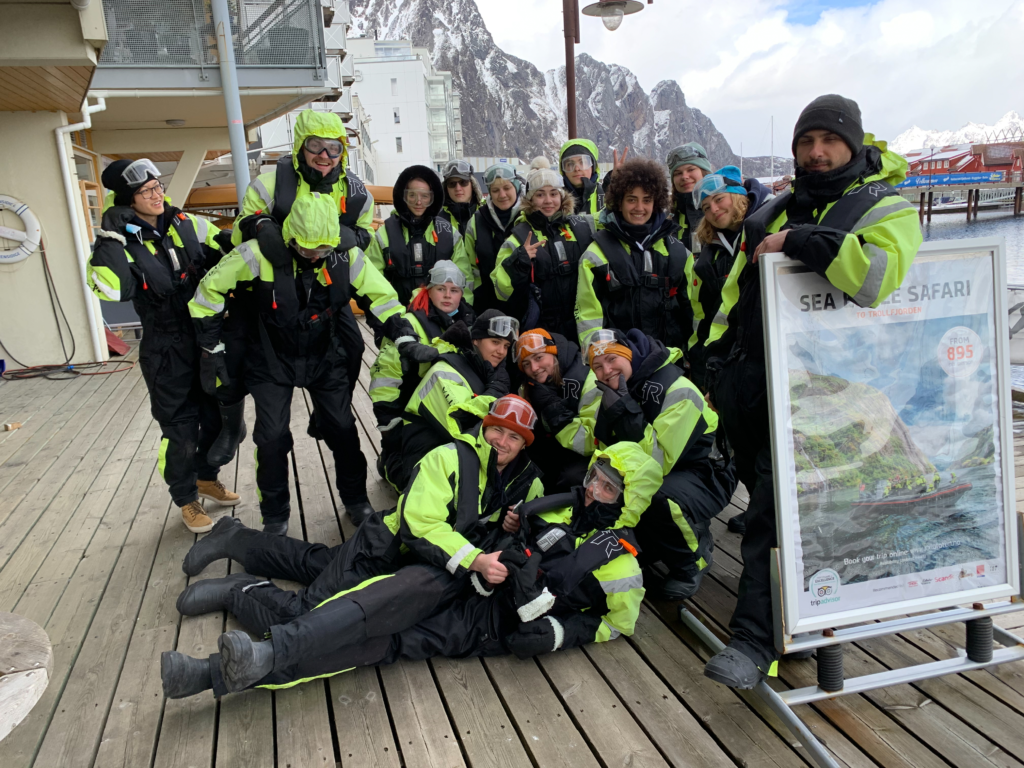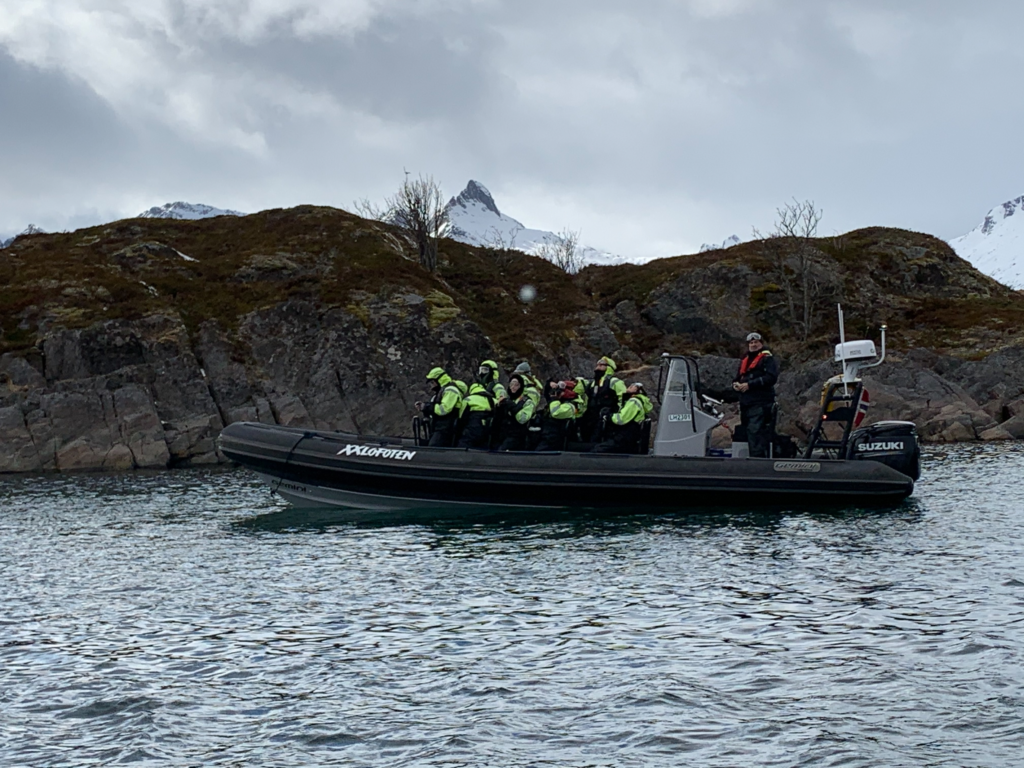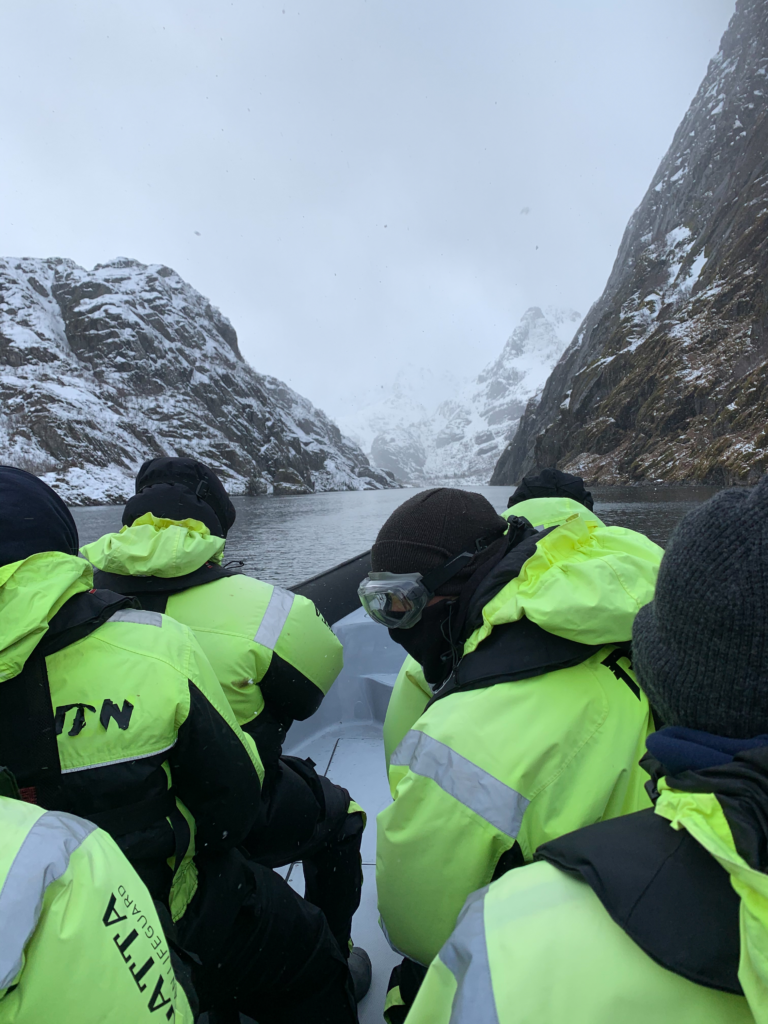 At full steam, we learn how fishermen for centuries have fished, dried and exported stockfish to large parts of the world. We get to taste smoked roe, fish tongues and fish stew, all short-distance and delicious food. We learn to make cod liver oil and of course get to taste.
We visit the Lofotr Viking Museum at Borg, get to see the world's largest murals by Scott Thoe in Ballstad (the painting is 3000 square meters in size) and visit the fishing village Nusfjord.
We visit several fantastic beaches. Despite the snow and icy water, some of the Vikings in the class choose to swim.
We take the Hurtigruten MS Richard With from Svolvær back to Trondheim. On this trip we experience part of Norway's beautiful coast and we are thrilled.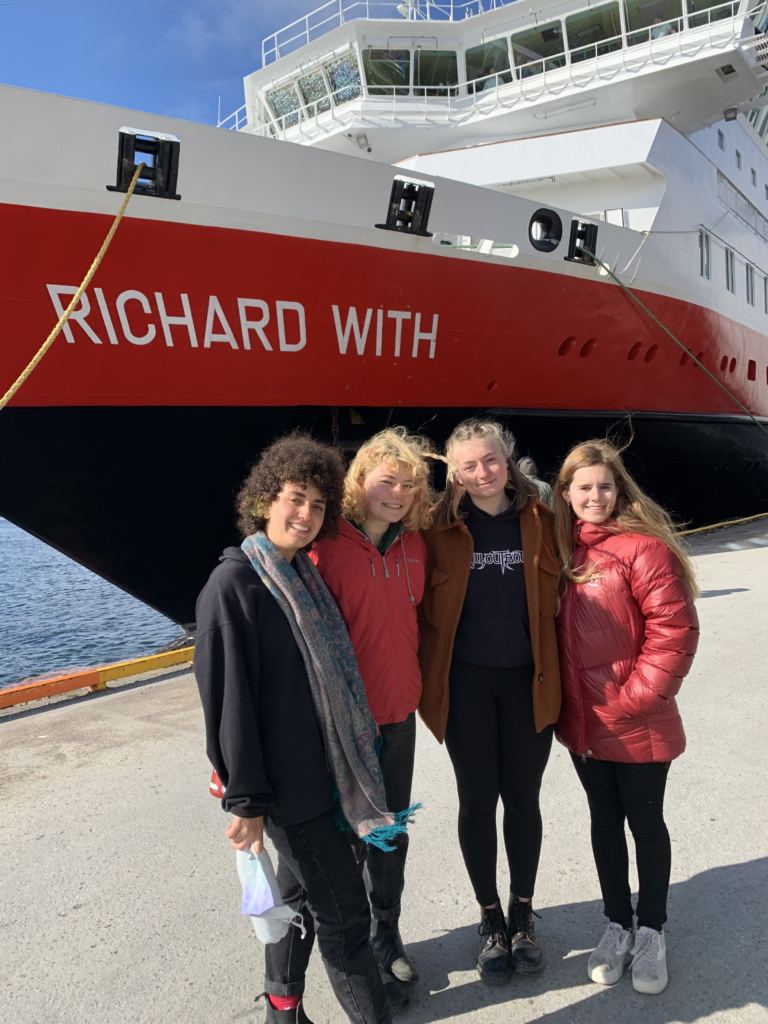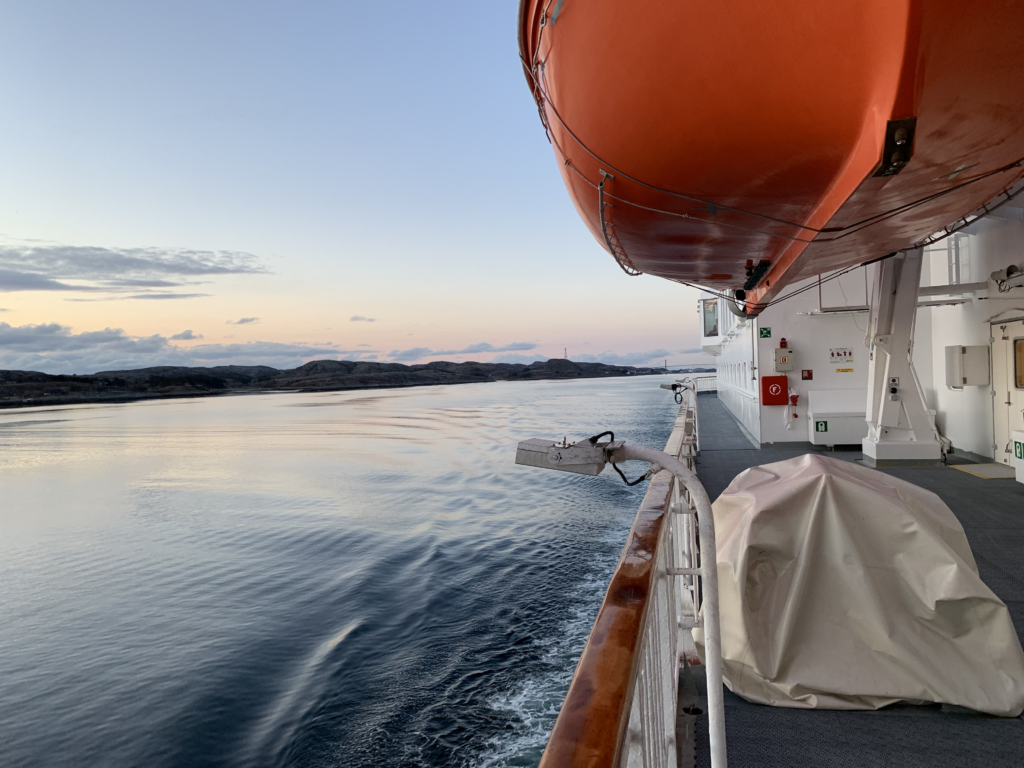 The trip goes from Trondheim to Runde (we have to cancel our original program in Ålesund due to Covid). At Runde environmental center we learn about how dependent Lundefuglenes survival is on the balance in our ecosystem, we go on a "treasure hunt" along the water's edge and pick up rubbish and we get to learn the exciting story of the Runde treasure to the cargo ship Akerendam which sank in 1725 and was found in 1972 of three divers. In the evening we hike up to Runde fuglefjell and experience Lundefuglene up close.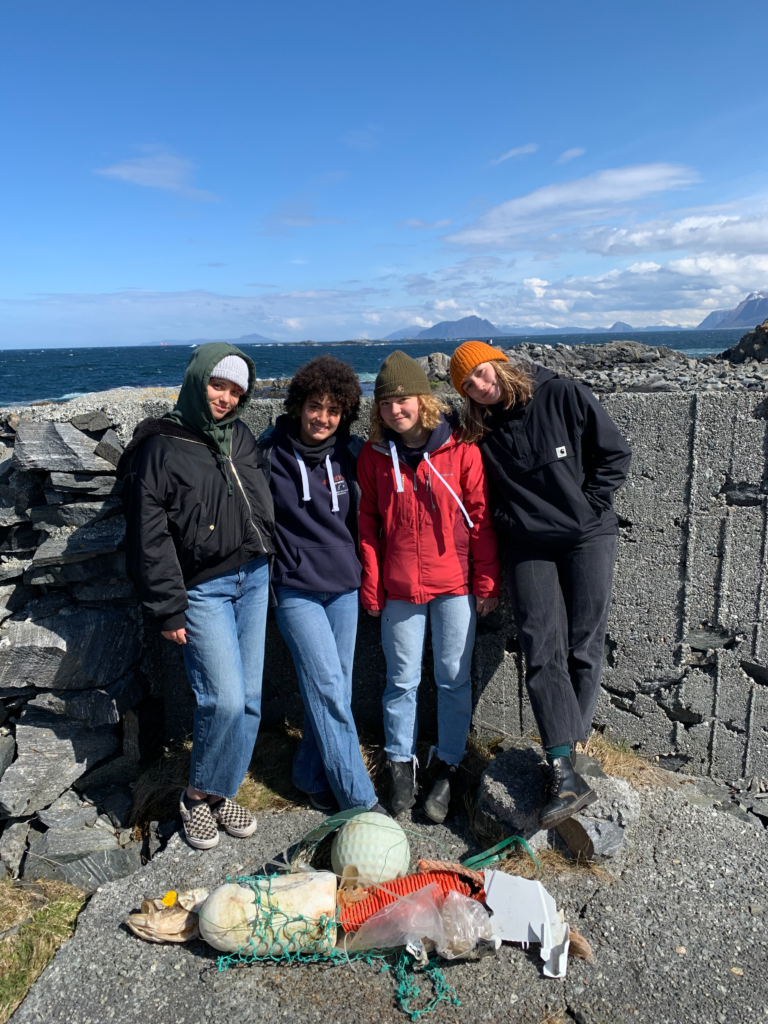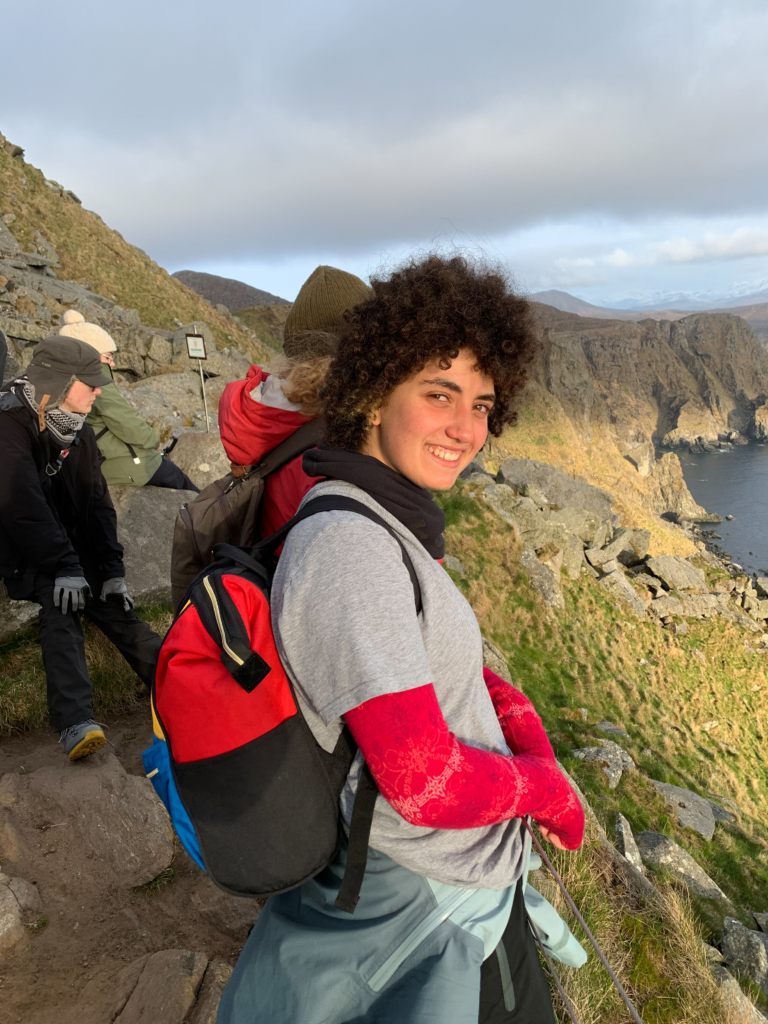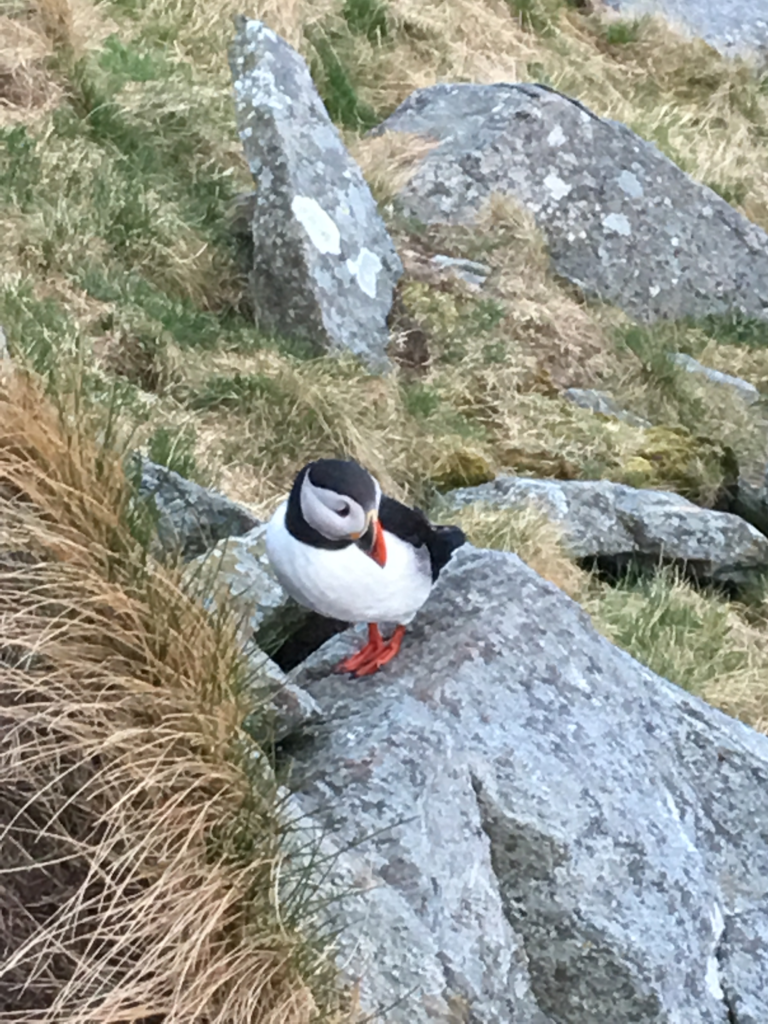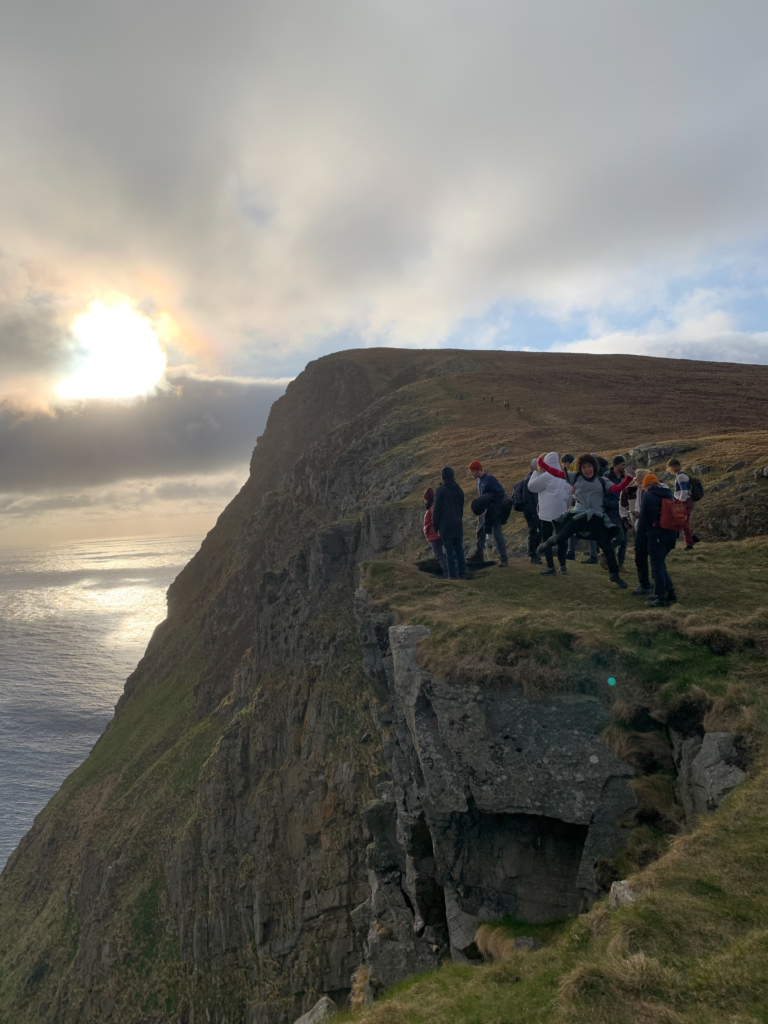 The next stop is the Norwegian Glacier Museum in Fjærland. Here we ride in a helicopter (on panoramic film) over the Jostedalsbreen glacier, we get to experiment with 1000 year old ice, we go through the exhibition "climate in change - from past to future" where we get useful information about natural and man-made climate change, etc.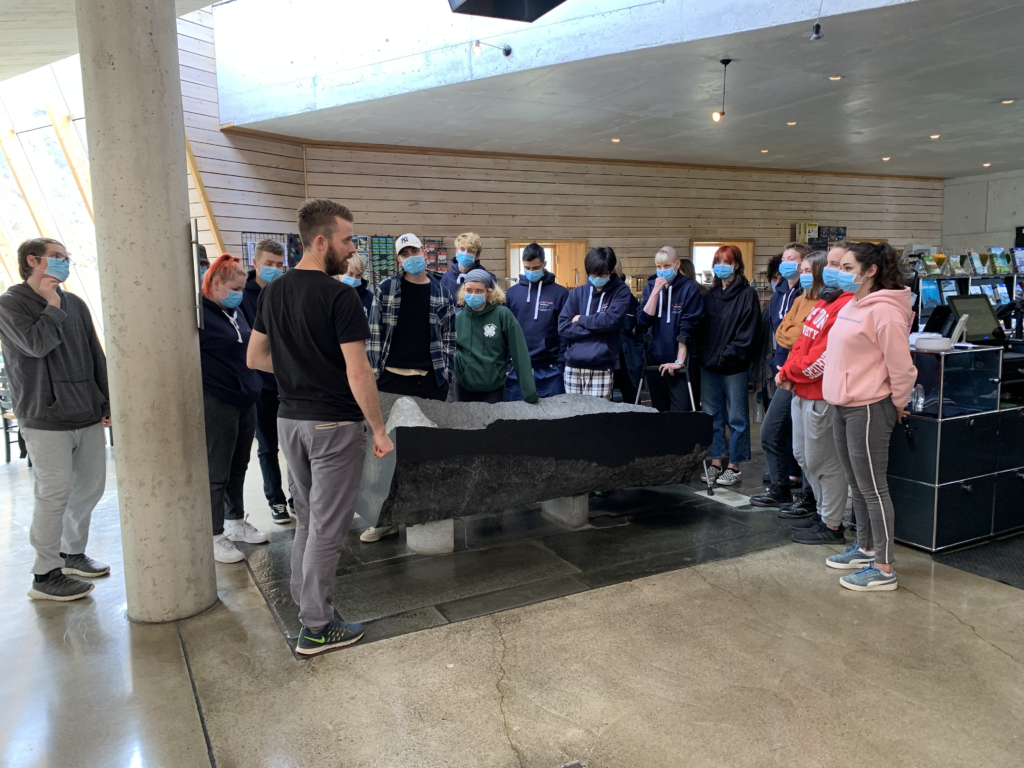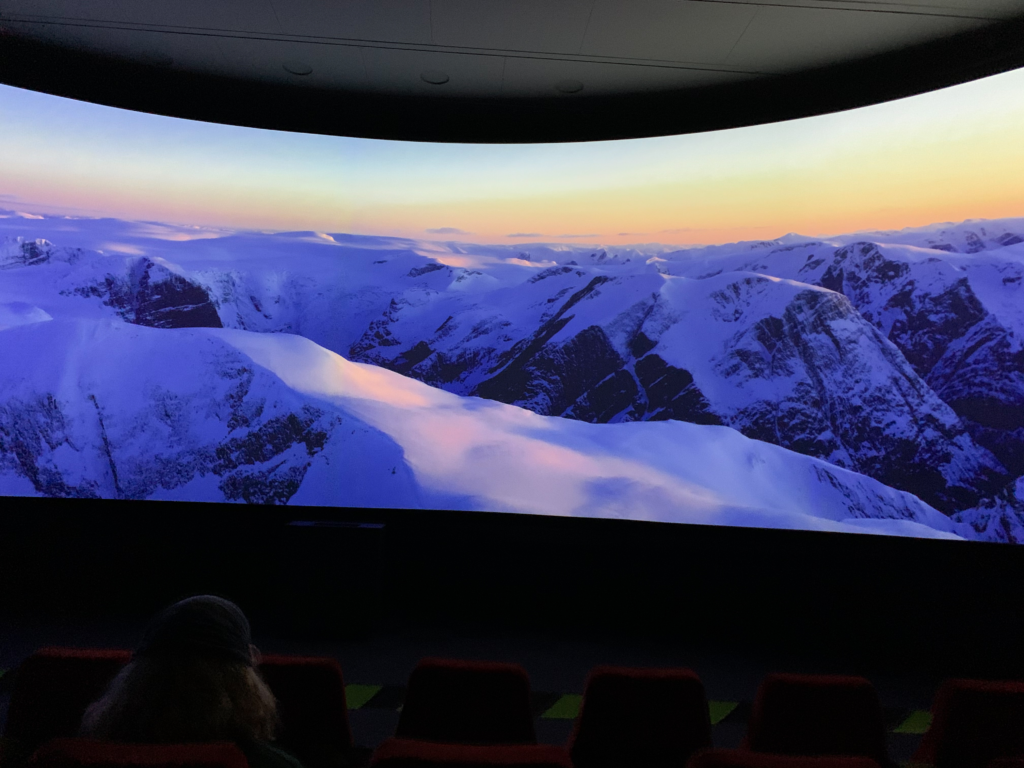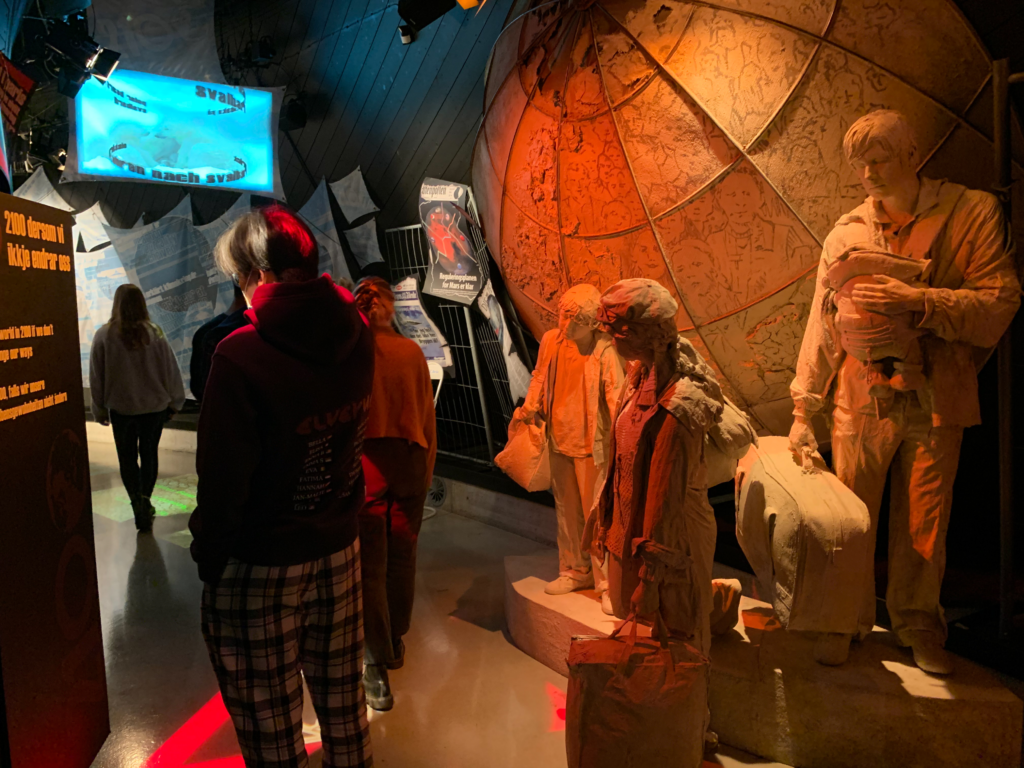 The trip continues to Flåm. We take Flåmsbanen to Vatnahalsen hotel, a venerable and old wooden hotel where we stay one night. Some of the students manage to take a trip with Zipline before we return Flåm and drive on to the Viking village Njardarheimr in Gudvangen where we get an insight into how the everyday life of the Vikings could be.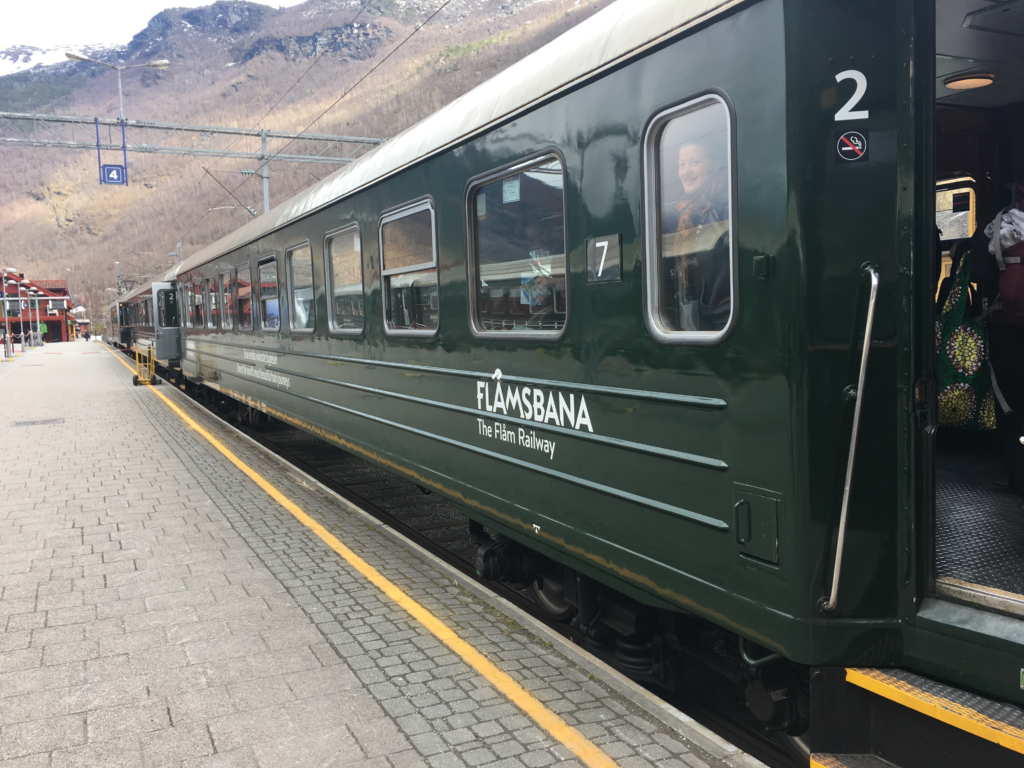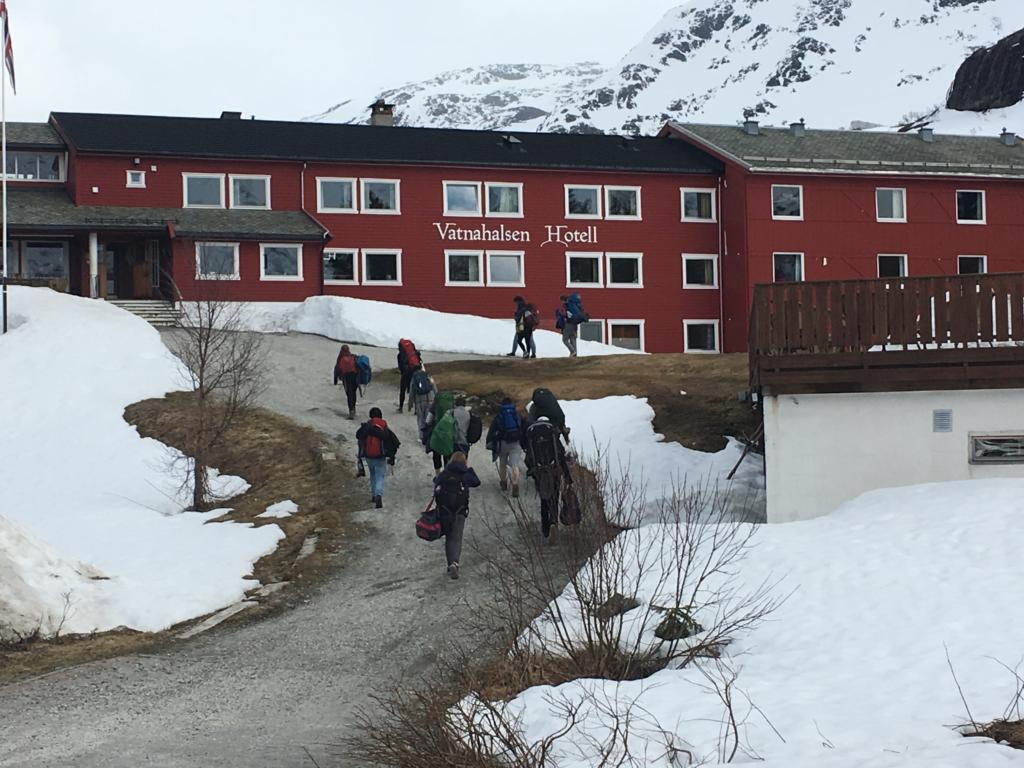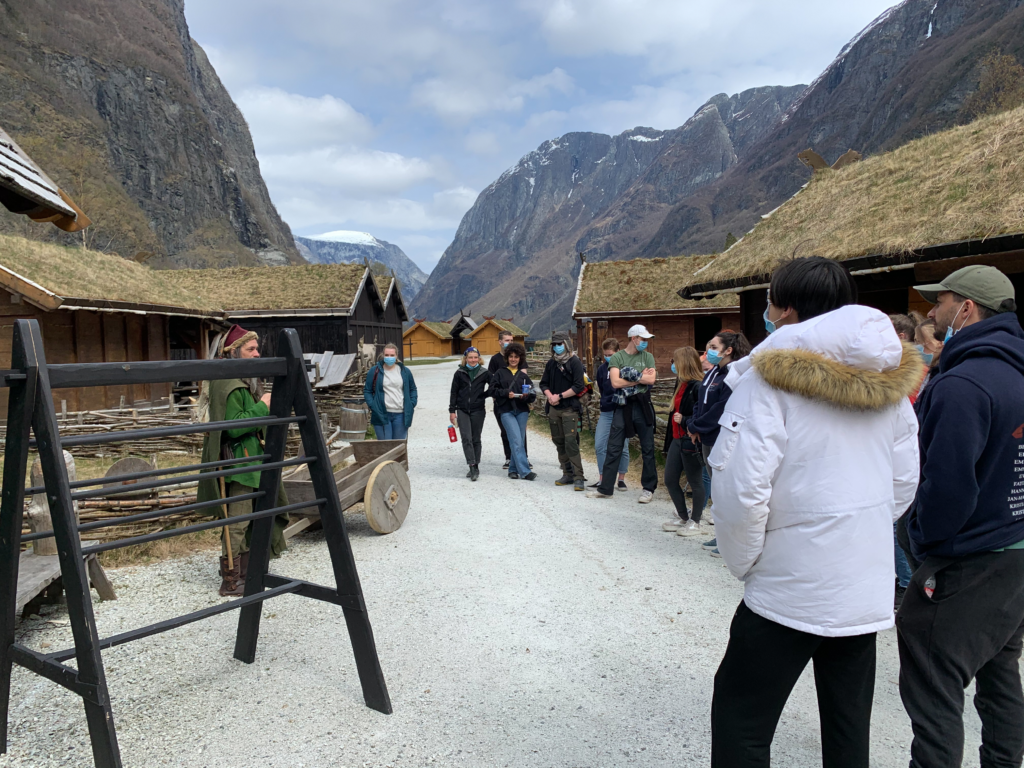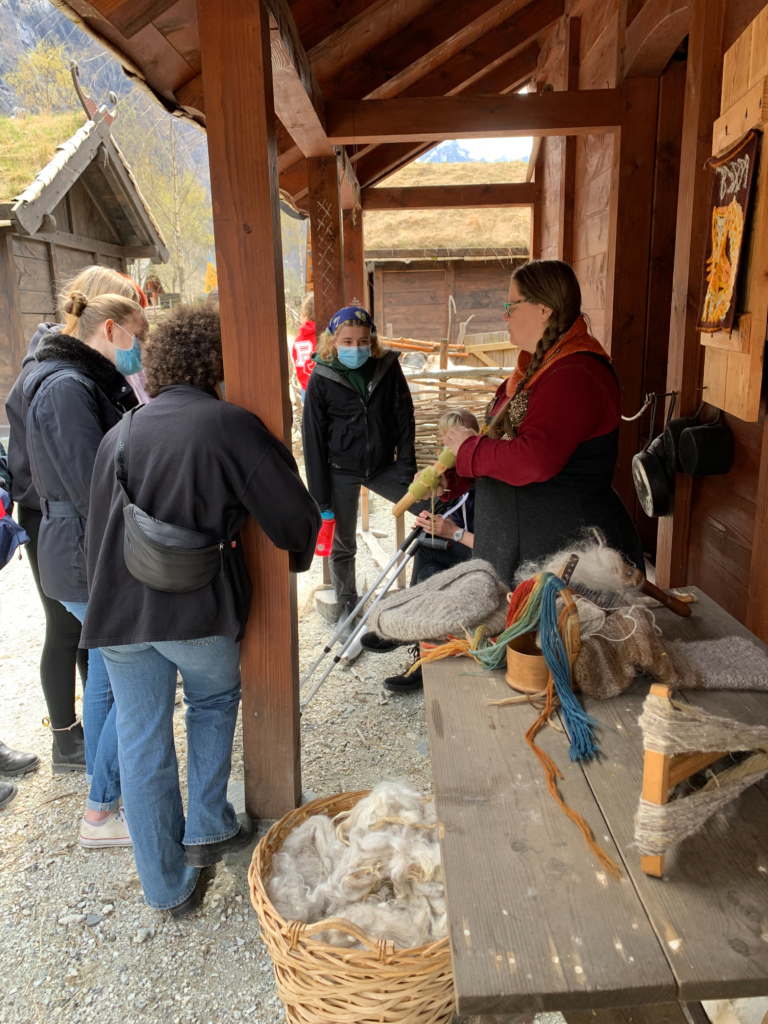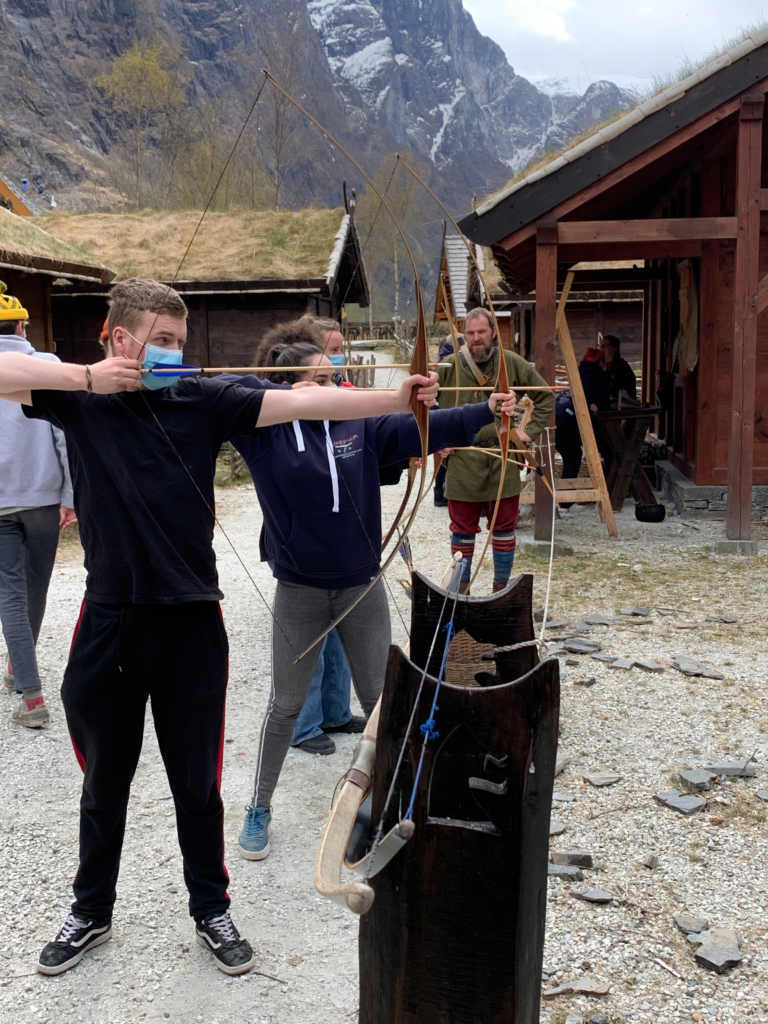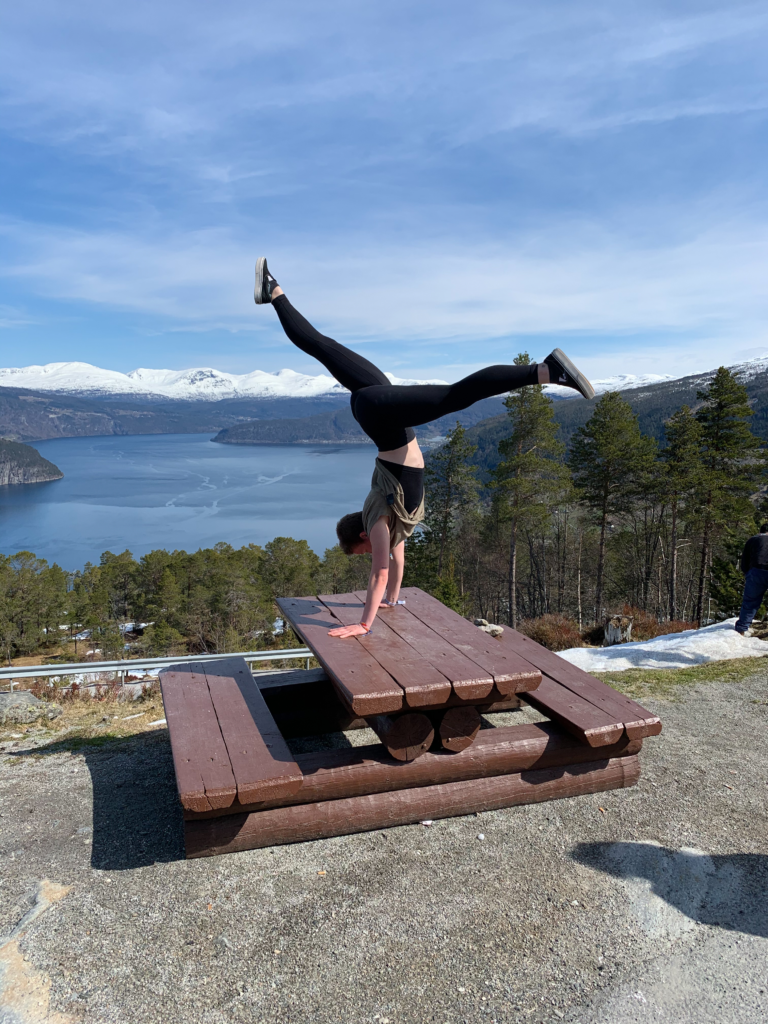 The last stop is Bergen. Susan tells a little about the city's history, we walk in between the wooden houses on Bryggen, Håkonshall and Rosenkranztårnet and take the Fløibanen to the top and get to see the whole city of Bergen from this beautiful vantage point.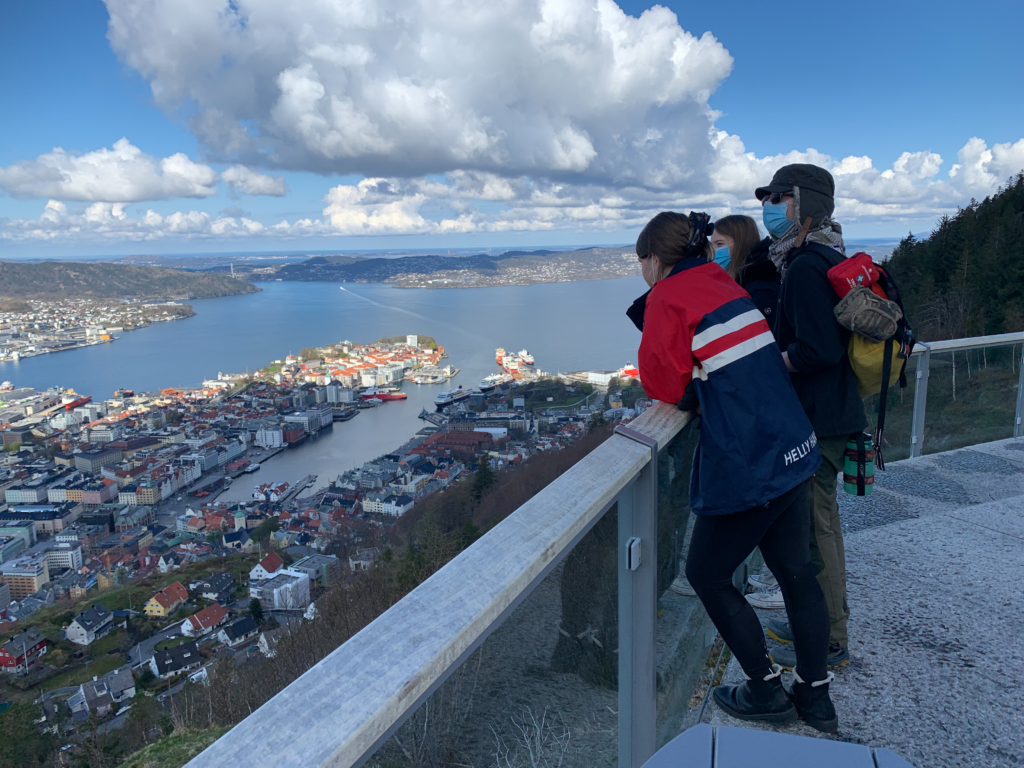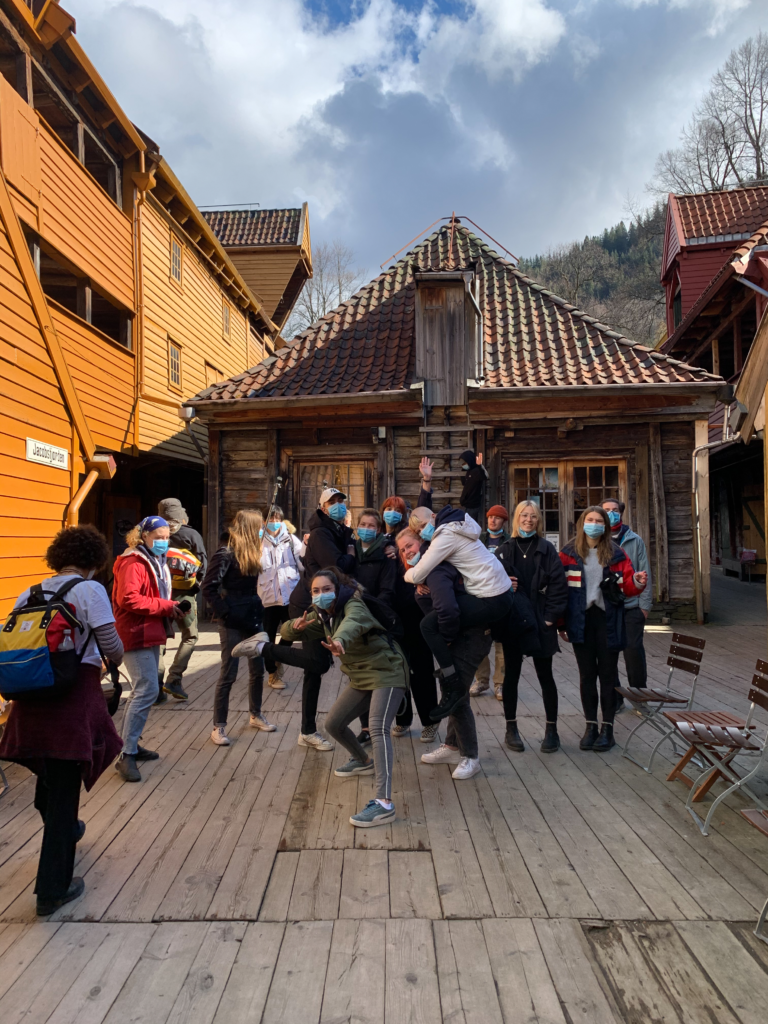 Before we turn our noses home, we visit Troldhaugen - Edvard Grieg's home. Here we learn about his life as a composer and listen to his national romantic music.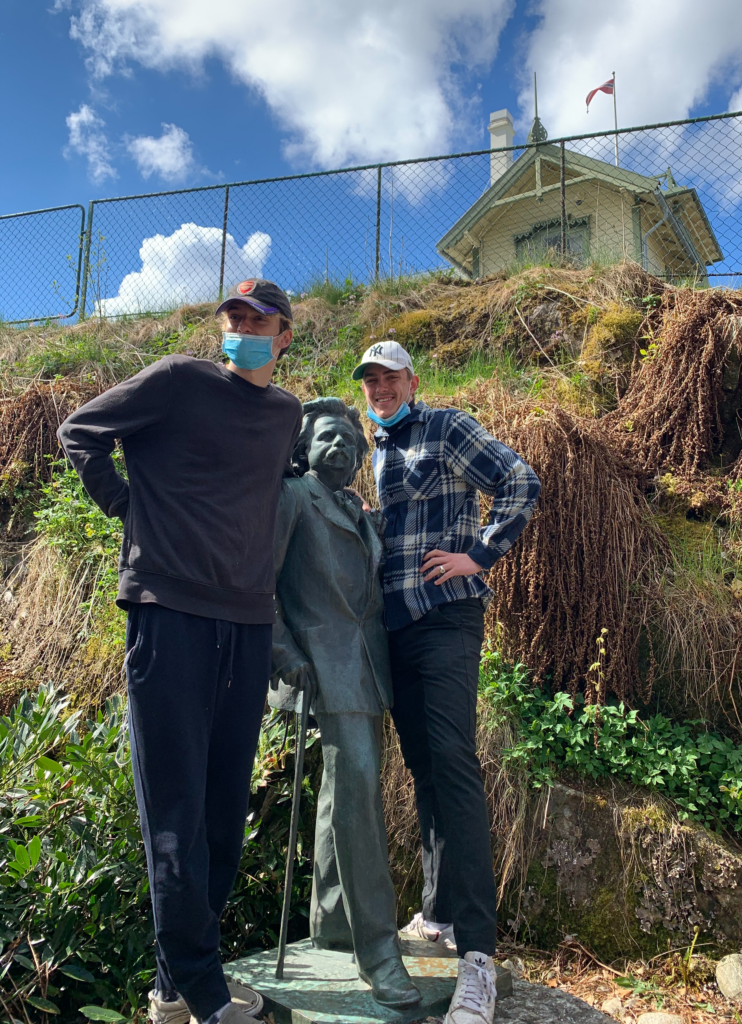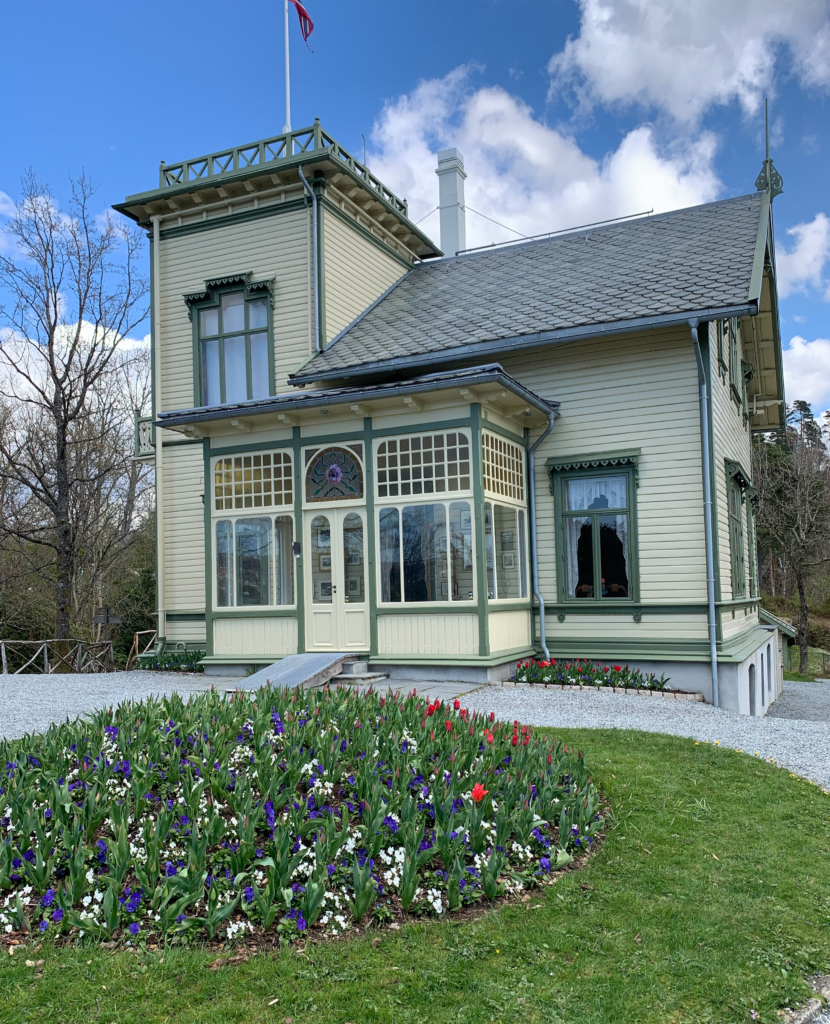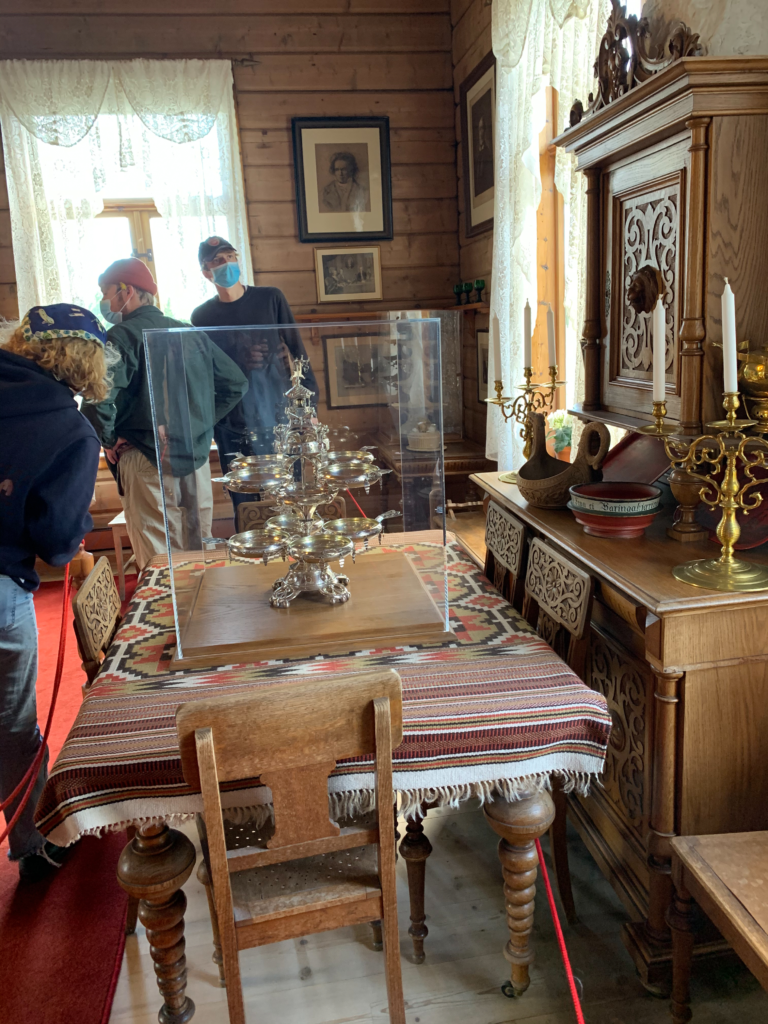 The trip has been absolutely fantastic, we have seen, heard, experienced and learned a lot about Norwegian culture, society and history and have had some fantastic nature experiences together.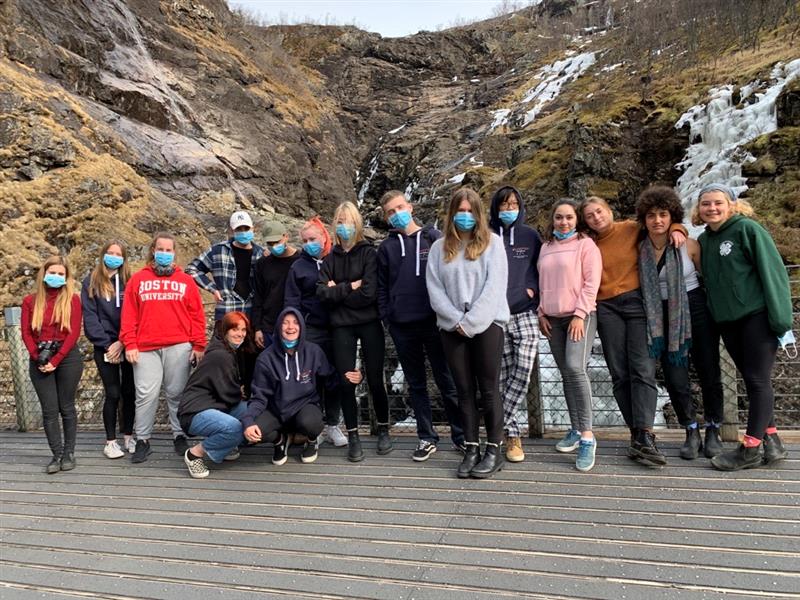 Aid Sustainability History Upcoming Events NCFU Norwegian Celiac Association Study tour