Music - Band / Vocals
The Music-class has an eventful week
We do Budapest and learn about composition and sound design
After a good week of autumn holidays, the journey starts on Monday at 06 towards Hamar to board a plane that takes us down to Budapest in Hungary. Here we live in the middle of the city center and feel that the world is finally beginning to creep back to normal conditions after the corona. We stay and have a light lunch before embarking on a city walk to get to know this beautiful city on the Danube. When darkness begins to come, we go up to Gellert hill via steep stairs and paths to get a good overview of the illuminated city. Unfortunately, it is closed inside the lookout plateau itself, but we get so high that we get a nice view and experience. A good dinner later, then we are ready for bed after an early start to the day.
Day two we run a small "Amazing Race", where students must pass four checkpoints around the city within a time frame. For each place visited, some money is earned to be spent on an internal competition to make the best purchase at a second-hand / vintage shop that abounds in Budapest. The meeting place for status is at Zoo Cafe, where part of the experience is to be visited by different animals at the table during lunch. These animals are well kept and have a very nice time in this place, and it is an experience to eat nachos while you can hold a small python. After lunch, there is a treasure hunt in vintage shops, and all the students will find lots of nice stories. After a good burger dinner, there will be a trip to the ruin pub and an arcade for old-fashioned video games.
On the last day in Budapest for this time, we take the trip to one of the city's many thermal baths, where we can swim in hot springs and get a touch of summer on the body in 20 degrees and sun. In the evening we visit Budapest Jazz Club, and see a very tough band play good funk, jazz and fusion. Then the journey goes home to Norway for a couple of line days at school.
Well at home, we spend Friday cleaning and washing the rehearsal room before we take a session with composing and making music. Going forward, this will be the main focus on the line, so this will be a kind of kickoff to what will hopefully be lots of new and good music from talented students. After lunch, the school's event general, sound engineer, office worker and chef Kjell Roger has a session on sound design and the technical aspects of what it takes to connect sound systems and how to get good results. This was the theory part, and the practical part will come with productions, tours and not least the Saw Iron Festival this summer. All in all, a very informative and educational line week.
Now, let's make some music!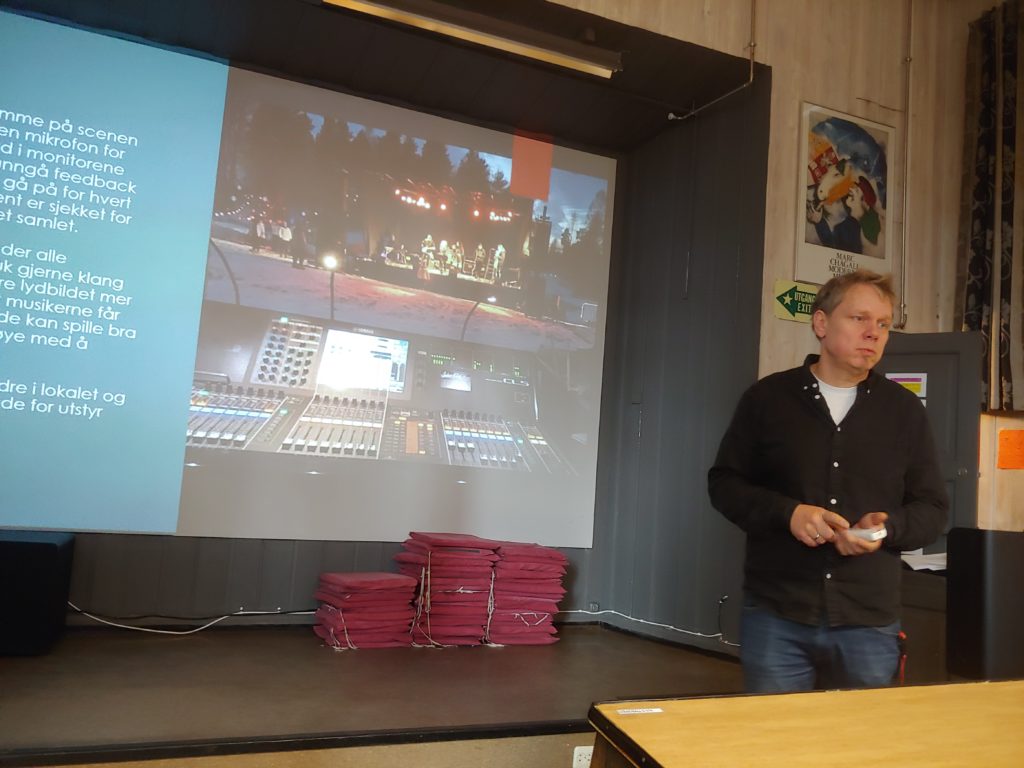 Aid Sustainability History Upcoming Events NCFU Norwegian Celiac Association Study tour