Life at school
Enough talking! A week with sustainability in focus
We organize sewing courses to repair clothes and a clothes swap day together with Nature and Youth, Amnesty, the Norwegian Home Crafts Association and the organization Nok Prat!
This week there is enough talk! There are new themes and programs every day, but the main events are:
Dressmaking evening and sewing course
Thursday 20 April at 20.00 to 21.30, Elverum Folkehøgskole
Together with Norsk husflidlag, you get help to fix damaged clothes, and sewing courses that help you take care of your clothes - or maybe even sew your own?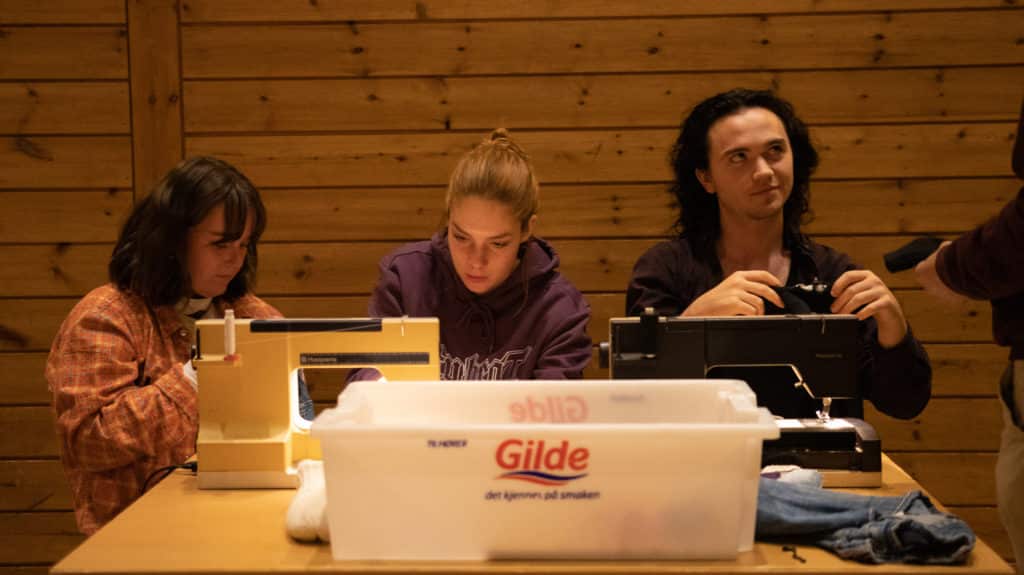 The big change of clothes day
Saturday 22 April, 12.00–15.00. Elverum folk high school.
Join the big clothes swap day in Elverum! Here you can exchange clothes you no longer wear for other fresh items!
The event is organized by Sør-Østerdal Natur og Ungdom, Amnesty Ungdom Elverum and Elverum Folkehøgskule.
12.00–13.00 Deliver clothes. Criteria: clean, not holey.
Those who deliver clothes can pick out a few items before the starting shot goes off. Then you become part of an exclusive group that can take a maximum of three garments before the actual exchange day starts.
You can still come and find clothes even if you have nothing to trade in.
13.00-15.00 Clothes swap day, with sale of coffee, tea, juice and waffles.
14.00 Catwalk with cool commentators and a completely unique photo frame.
Green week at Folke høgskolen
Elective Action Research has worked all semester to plan and organize new activities every day throughout the week, to focus on sustainable measures we can all take to take care of our planet.