Life at school
How to travel greener?
We give you tips and challenges for more sustainable and greener journeys - both with and without the folk college.
Transport
Take the train/bus/minibus instead of flying if possible. Use the extra time while traveling to do research on the destination or read articles. Then you get more out of the trip and become more efficient when you first arrive.
On study trips, this time is well suited to giving reflection tasks about what is needed to have a good trip, how the students can arrange for each other, who will be responsible for what, etc.
Shop locally and fairly
Shop at local markets. Then the money bypasses expensive intermediaries and goes straight to the producers - not to large global players. At the same time, you get to visit the heart of local life and get to know the local culture.
If you shop in a store, look for markings for Fairtrade or similar.
Bring a lunch box, cutlery, water bottle, thermo cup and shopping net
Accommodation
In hotels, hang the towels on the hook and use them for several days, don't put them on the floor to be changed. Feel free to hang a "do not disturb" sign on the door.
Try to avoid overnight stays for one night, as it requires as much washing and cleaning as after three to four days.
Bring a towel and bed linen/sheet bag, soap and toiletries where you can avoid renting.
Ask if the accommodation has a recycling program. If not, encourage them to do so in a feedback on the hotel's website or in a review on Google, Facebook or Hotels.com.
Reduce water consumption
Turn off the tap while brushing your teeth and while soaping your hands. Turn off the shower while you soap up. Reduce the number of showers and how long you shower. Shower in colder water, or preferably completely cold.
If you do the dishes, fill the sink with water - don't let the water run continuously.
Reduce shopping
Use your time on tour to experience the destination - not store chains that are the same in all countries. "Fast fashion" has a significant environmental footprint and the textile workers often have poor conditions.
We should reduce all types of consumption, including souvenirs, small gifts and snacks.
Bringing a lunch box, cutlery, water bottle, thermos cup and shopping net reduces the need for plastic cutlery, plastic bottles, disposable cups and fast food, which creates a lot of rubbish.
Take the lunch box with you on meals out, and take the leftovers with you for a good lunch later.
Drink tap water and reduce purchases of soft drinks, energy drinks and bottled water.
Pawn everything, always! Where there is no deposit - recycle.
Butter lunch box
Much of the waste on tour comes from packaging. Reduce the packaging, and the waste is reduced.
Be realistic about how much food you bring. Do not fill the lunch box and throw away the excess.
Think more meals
When planning dinner together or in groups, it's a good idea to think about several meals, so the ingredients left over from the first meal can be used either for breakfast, lunch or another dinner.
Pasta bolognese, salads, tacos and casseroles can easily be reheated or made from leftovers.
Limit and consider the use of "quirky" ingredients where you have to buy a lot but need little, e.g. chilli, ginger, a whole stocking of onions or garlic etc.
Be conscious of not shopping for new items the day before departure. What do you do if you have a lot of food left?
Bring spices such as salt and pepper from home. Do you have ketchup and mustard from before that you can bring?
Cooperation on purchasing
Products such as butter, cheese, coffee and vegetables can leave a lot of residue. Talk together and find out what you can share.
Save electricity
When you leave your room, turn off the lights, air conditioning, TV, etc. Close the curtains to keep the heat out in the summer and in in the winter.
Animal welfare
Do not buy photos or services from anyone who exploits animals, especially exotic animals.
Ask the travel operators how they work to reduce their footprint
If you travel with a bus company, a travel agency or a travel operator; ask if they have a green objective, how they reduce their footprint, if they collaborate with any non-profit organizations or work in other ways to reduce their footprint.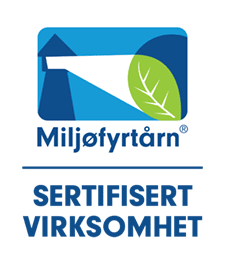 We are environmental beacons!
Scheme and challenges
Do you want to make an effort to travel? Here are some challenges to "justify" the trip.
1kg of rubbish = 1 kilometre
The class/group/traveling party must pick up one kilogram of rubbish for every kilometer they will travel on a trip or throughout the school year.
Beach cleaning, park cleaning, mountain cleaning
Find a public area and clean up any trash you find. Cleaning can be the actual goal of the trip, or something you do during a trip. Talk about leaving an area in the same or better condition than you found it (trackless traffic).
Low threshold: Start the line day by going for a walk and talking about what is going to happen. Pick up litter on the road. Take a break from the meeting or teaching. Can you go for a walk while taking an important phone call?
Tip: bring a luggage scale and weigh how much you find.
"Three things"
A "challenge" where you bring three items of rubbish from each place you visit.
Shopping free
Go on a study trip without shopping. We act far too much on impulse when we travel. Skip the shops, and you'll save time and money that you can spend elsewhere.
Go to the market, cook dinner
If dinner is to be prepared in groups, they can be given the task of making a dish based on local ingredients from the market. The group must ask questions and get tips on how to prepare the food. They have to talk to locals and learn about local ingredients and dishes.
Shower competition
Take at least one cold shower per trip, or only take cold showers, every other cold and hot, etc. Cold showers reduce shower time. You can possibly take the time and see who takes the shortest shower.
NB: It is still important to talk about the value of good hygiene 😅
Take care of your trash
Ask students to take care of all the rubbish they produce during an entire field trip. All cups, chewing gum, chocolate paper, donut boxes, bags, packaging etc. See how much it will be per person and in total before you go home. Finish by sorting and discarding.
Input or suggestion?
Feel free to get in touch to share good experiences or input.
Silje Midtaune
Line teacher: Backpacker / Extreme sports
Primary school education from UiA, a year's study in outdoor life and a year's study in Spanish. Line teacher at International solidarity and backpacking for three years at Hardanger folk university. Experience from the aid corps in the Red Cross as well as voluntary work with integration and youth work. Lived in South America for a year, studied religion in Southeast Asia and Spanish in South America. Versatile experience with climbing, backpacking, summit tours, outdoor activities and board sports.
Eivind Ellingsen Høimyr
Line teacher: Photo / Experiences
Background: Bachelor in media design from Gjøvik University College. Went the snowboard line at Elverum folk high school 09/10. Has since 2008 run his own company in media production, and has a teacher education in media studies, as well as tutoring. Has lived for a year in Uganda and Kenya, with aid work at the school's aid project in Kasese. Eivind is a line teacher in Photography / Experiences and teaches electives and common subjects. He is also responsible for design, film, photography and the web at the school.