Life at school
Halloween weekend!
This is Halloween, this is Halloween…
Pumpkin carving
Photo/Experiences kicked off the weekend by organizing a pumpkin carving competition as a student evening for the whole school on Friday. Each line was given two pumpkins, and there were many creative solutions inspired by, among others, SpongeBob, The Nightmare Before Christmas, Norwegian teacher Susan and more classic solutions.
Horror film seminar
On Saturday we had a horror film seminar, and the students were divided into ten groups that were to parody or recreate one or more well-known horror films.
The students frolicked in the school's costume warehouse, and dressed as several of film history's scariest characters from IT, The Exorcist, The Grudge and more.
Many worked all day, and the films were shown on the big screen for the whole school on Saturday evening - to the delight and great entertainment of all the groups.
among us
Many had signed up for a separate Halloween committee, with the aim of creating the world's best Halloween weekend. Sunday evening started with Among Us IRL in the dark basement corridors under the main building.
Divided into two lanes, groups of 15 were sent in to solve tasks, while two of the participants were "impostors" whose mission was to kill the other players. The others had – as in the original – the task of exposing the fraudsters.
Costume catwalk
To honor the best costumes, a catwalk with stage lights was set up where all the characters could show themselves in all their glory. Everyone got their "time to shine" before the audience could vote
Best couple costume
Best Group Costume
Scariest costume
Funniest costume
Most creative costume
Most effort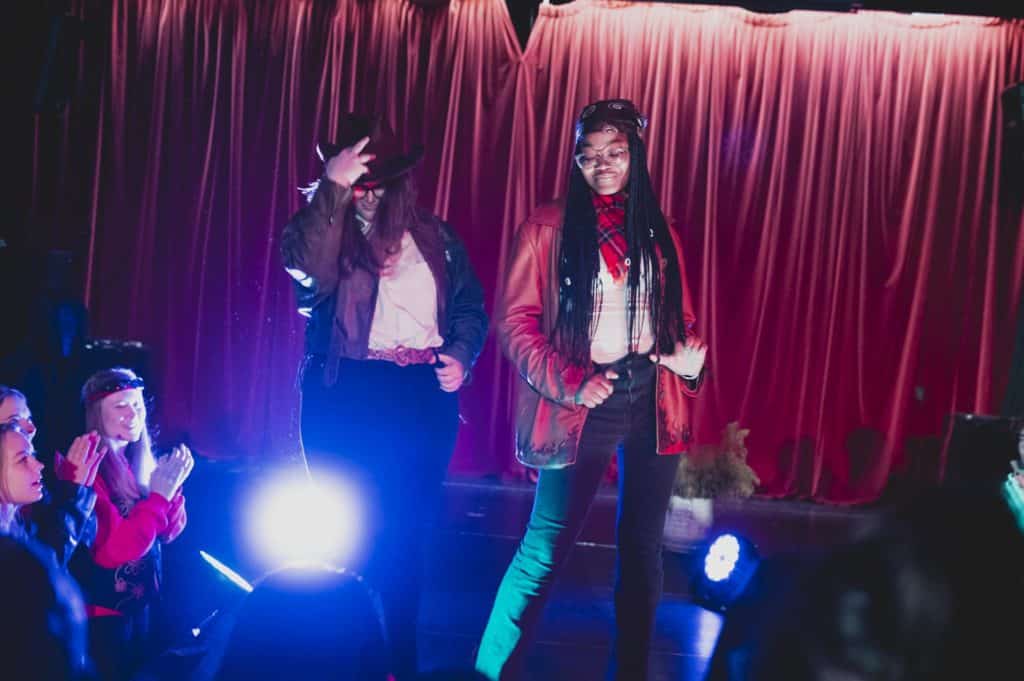 Project rave yard
The catwalk slipped into a rave with clowns, nurses, pirates, Smurfs, princesses, witches, mayonnaise (!), police, soldiers, Carp, minions and much more. Several also took the stage following the "grab the mic" concept and got some extra time in the spotlight.
Film club
On All Hallow's Eve itself, we opened the school for the Elverum film club, who visited us with a screening of the Halloween classic "Carrie".
Check out the pictures from the weekend!