Yearbook 2019/2020
A greeting, a memory. Thanks for the year.
In the last week before the end of the school year, it is a firm tradition that the Yearbook editors hand out the product they have been working on for the last semester. Each student is given a yearbook on which they write their name. The yearbooks are then placed in the fireplace room so people can read in them and write yearbook greetings to each other. Together we sit in the fireplace room, write, reminisce and have nice times together before the year is over and we go our separate ways.
This year's Yearbook editorial staff faced more and different challenges than previous years, in connection with Covid-19 and distance learning. Much of the work process has taken place across Teams and we have had to find creative solutions, since meeting to take class photos and so on was no longer possible.
Students have been encouraged to send their yearbook greetings to each other on social media instead and we hope as many as possible do just that. The yearbooks will be sent home to the students during the next week and we hope this year's students will appreciate it ❤️.
The yearbooks are printed by Power Digitalprint.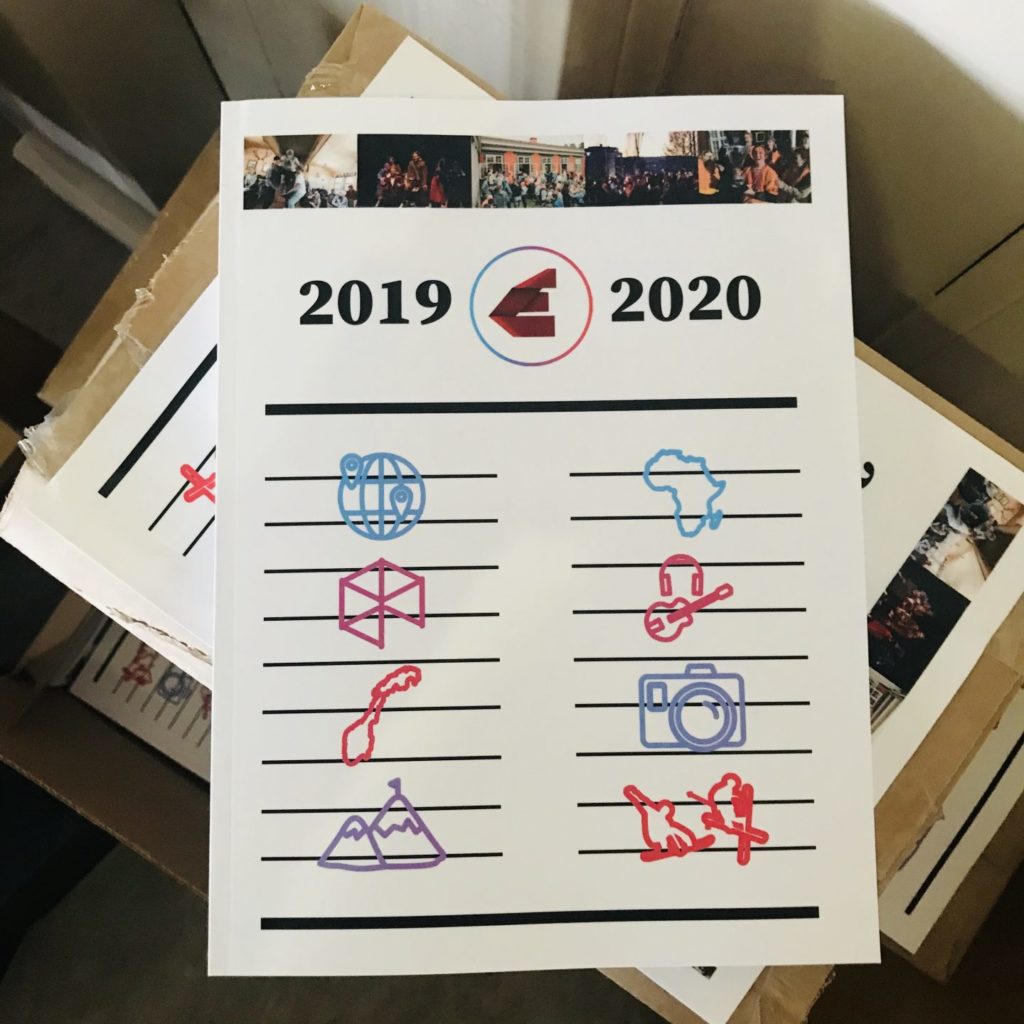 Aid Sustainability History Upcoming Events NCFU Norwegian Celiac Association Study tour