Outdoor life paddles and learns about coastal culture on Litle Færøy
A week of kayaking and knowledge of coastal culture on the beautiful Litle Færøy in Solund municipality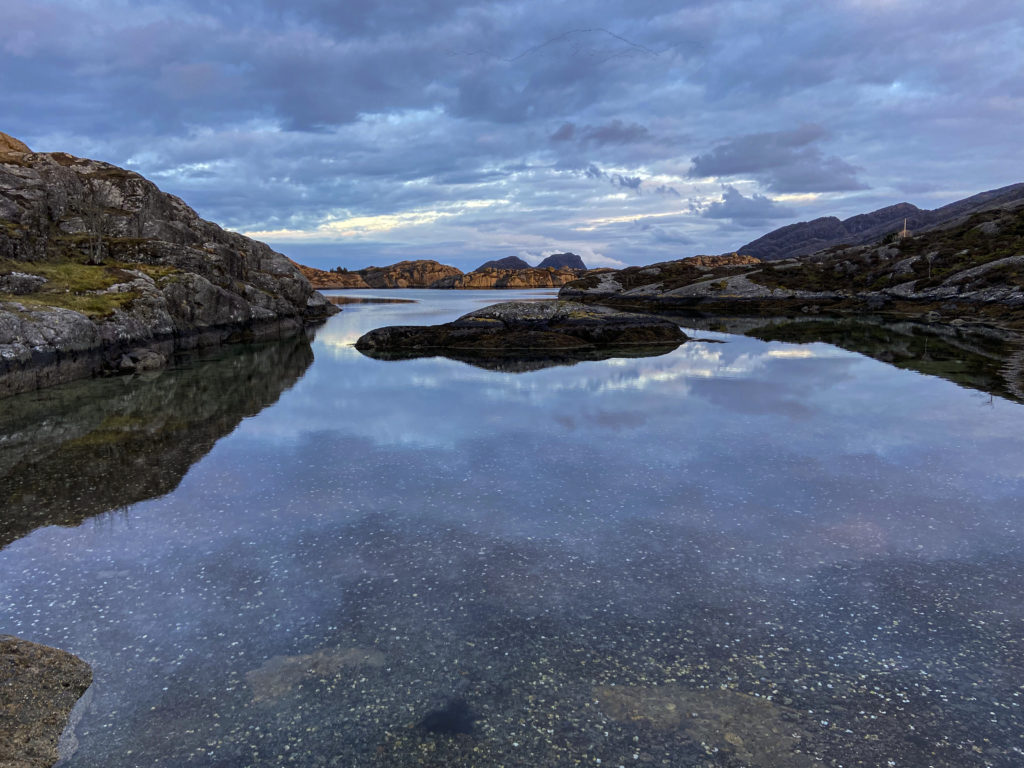 Litle Færøy is located in Solund municipality at the far end of the Sognefjord. The municipality consists of many islands, islets and reefs. the students encounter a distinctive coastal landscape that is characterized by the geology of the area. Here it is the rock conglomerate that dominates. All islands with sound and smaller fjord arms make the place one of the most beautiful paddle areas along the Norwegian coast.
Roar Moe and his flock of sheep live and work on Litle Færøy, most of the year. Roar has long life experience and a lot of knowledge about the coastal culture before and now. Sustainability and dissemination of old coastal culture is a key topic that Roar is very interested in. He contributes greatly to this work. Through the Coastal Culture Academy in Solund, good learning activities are organized for our students this week. This also includes a sea kayaking course that gives students certification basic sea course.
Fantastic spring weather, long evenings with fantastic sunsets also characterize the week.
Learning elements during the week are the following:
Canoeing with sea kayak
Life on the shore
Clearing of plastic in the beach zone
Fishing with a rod
Splicing, splicing and tying of ropes
Fishing with nets
Rowing and sailing with a wooden boat
Cooking
Aid Sustainability History Upcoming Events NCFU Norwegian Celiac Association Study tour