Outdoor life accompanies this spring's most beautiful adventure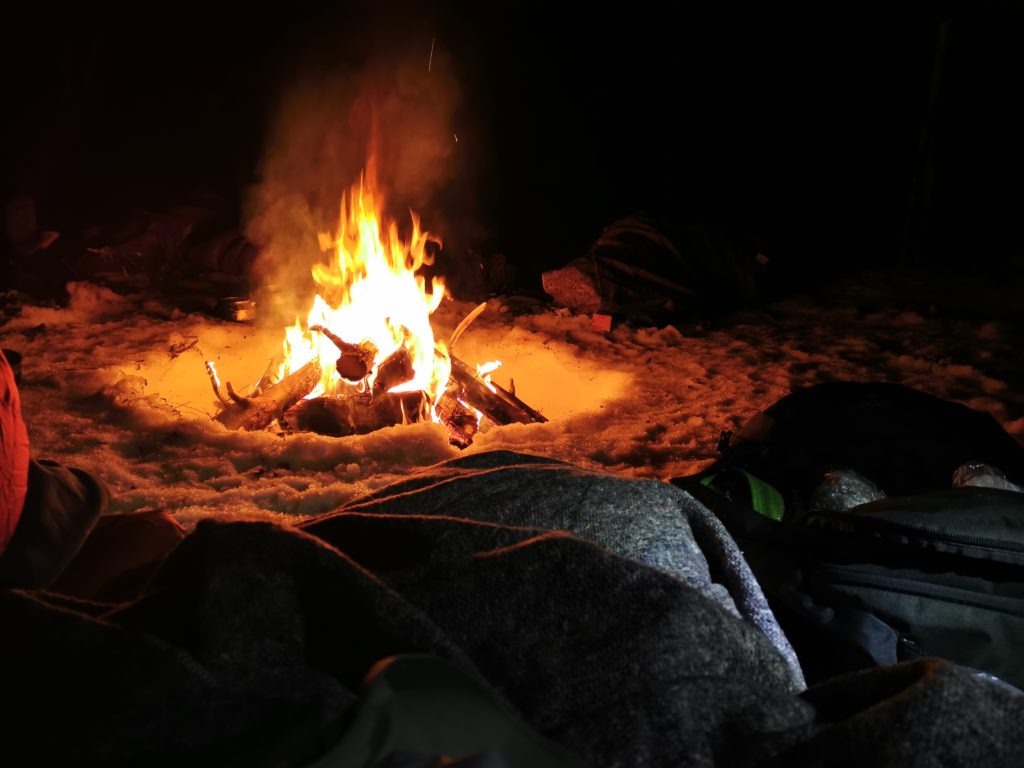 Spring brings light, warmth and life in the forest gradually comes to life after a long and calm winter period. Out on the marshes, the grouse have already begun to gather to fight for the grouse's favor. This is fascinating to witness and the outdoor life class straps on their skis and got out on the playground. On this trip, the class shows what they have established in terms of knowledge and skills about outdoor life so far.
Learning Objectives
Orientation navigation
Establish campsite
Make a bonfire
Cooking on a campfire
Stay warm during the night
The class is dropped off by the road some distance from the game bog. The map reference is given and the students must navigate to the right place using a map and compass. Once there, camp must be established, firewood collected and bonfires for heating and cooking. These are absolutely essential tasks for the hiking experience to be good. Food is prepared by the fire and when darkness falls, the bed is made clear in the open air, of course around the fire. The class wakes up to the sound of spring. Single snipers fly in sine curves and play out their tail feathers so that the moaning sound is heard. The sound of grouse rumbling and blowing full of testosterone. Some cranes greet the light with loud, trumpet-like shocks. The fire is lit again, breakfast is eaten, you crawl out of the bag and another successful outdoor day is a reality.
Bergen Aid Sustainability Flam Gudvangen History Upcoming Events NCFU Norwegian Bremuseum Norwegian Celiac Association Study tour Troldhaugen Vatnahalsen Ålesund