Photo / Experiences
Wet Danish adventure for Photo / Experiences
This week, photos have filled the memory chip - both mental and digital - with good experiences in our fantastic neighboring country in the south: Denmark.
A little greener
The best pictures and experiences are not always far away. Therefore, we have spent the first months getting to know and photograph in the local community around the school.
We work to cut airline tickets, and are proud to test new itineraries to become a slightly greener school.
There is a regular bus to Copenhagen from Oslo with large, comfortable seats. There are sockets, Wi-fi and toilets on board. Digg! There will be time to read, watch series, edit photos and do research on photo spots and places you want to visit in Copenhagen. (Vintage stores for example 😇).
And Vipps we are in Copenhagen.
Monday night went to a joint dinner at a restaurant, and a stroll in the neighborhood around the hostel - in the middle of Copenhagen's inner city.
Channel boat
On Tuesday we got to know the city better, on a guided tour by boat through the harbor and the canals.
The world's best cycling city?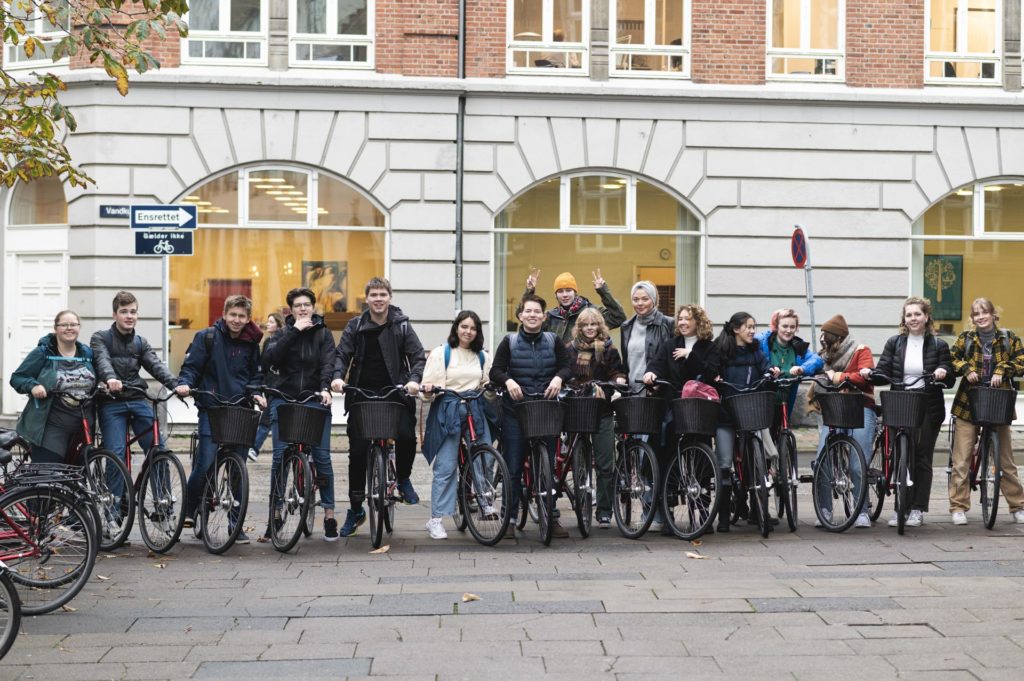 At the hostel we rented bikes, and in no time we cruised around like any other Copenhagener. Well, maybe with a little more screaming, howling and butterflies. But we got the hang of it - and it's an incredibly cool and efficient way to get around the city.
We visited Nyhavn, and cycled on to Our Savior's Church. Here we took the 400 steps through the church tower up to Copenhagen's most spectacular 360 degree view. The last bit you go outside the tower, and it tickled a little extra in the stomach.
Christiania
Christiania is a "free state" where house occupants established themselves in the remnants of a Danish military base. About 900 people live in Christiania, and there is a lot of art, cafes with a focus on organic and environmentally friendly food, entrepreneurship and a chill atmosphere.
At the same time, there is an open sale of drugs in "Pusher street", and there are many dilapidated buildings and a lot of rubbish. The area appears to be ravaged.
This contrast makes the area incredibly interesting and "photo-friendly", but you have to know where to point the camera. A hint: not towards Pusher street.
A highlight in the sanctuary was the skate park, where we borrowed (no one stopped us) boards and took a small spontaneous skate session.
Explore
As a teacher (hey, I'm the one writing) I think it's important that students have time to explore and photograph on their own as well.
Before the trip, we did research on what is in the city, and used Google Maps to store interesting places.
When the students have to find out for themselves, they get to know the city in a completely different way. You try other paths, walk away, and stumble across new cool places. It also means that everyone gets a little different pictures.
It's cool when the students constantly vary the groups they walk and cycle around in. I am impressed that the students have a conscious relationship to invest time with everyone in the class.
The room distribution is done by entering all names random.org.
Wet 1
It is a lot of rain, and good when we on Wednesday can visit the palm and summer bird house in the Botanical Garden - indoors.
We also visit Rosenborg Castle, Christian IV's castle, and an exhibition space for the Danish royal family's crown jewels.
Tivoli
The crown of the work for our own part, is to end the stay in Copenhagen at Tivoli with a tour pass to all attractions!
Copenhagen> Klitmøller
After breakfast and check-out on Thursday, we take trains across Denmark, from Zealand, via Funen, to Jutland. The destination is the surfing destination Klitmøller, also called Cold Hawaii.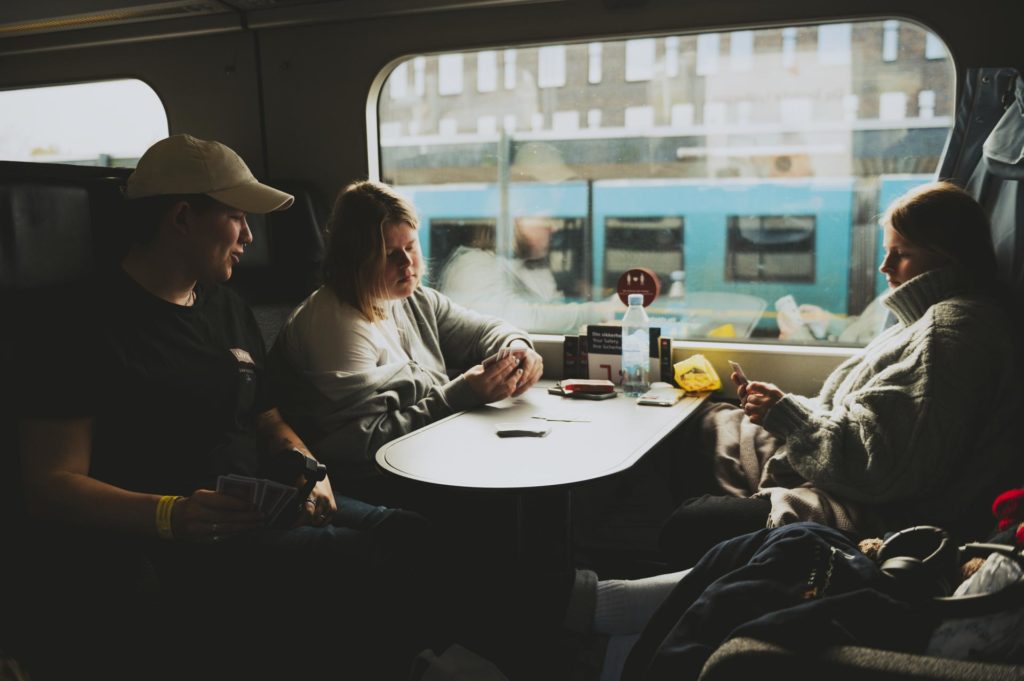 Here we meet Backpacker / Ekstremsport who have been surfing all week. We walk down to the iconic "Bunker Beach" where bunkers from World War II are strewn across the beach. The sun is going down and the light is very special out here. It is also the wind, which whips sand and sea towards us in violent gusts of wind.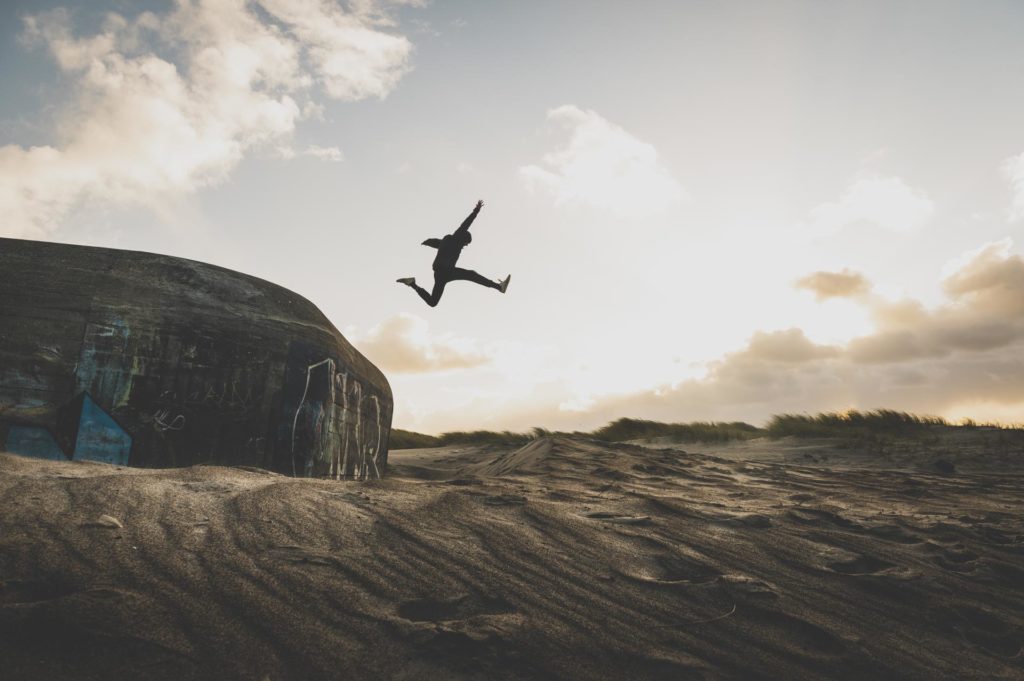 Wet 2
Friday is ready for the week's most extreme experience: October surfing. We are given wetsuits, and get an introduction to technique for paddling and getting up. We also learn various signals that help us communicate with the instructors.
Then we go out into the sea and start breaking with the waves, throwing ourselves along, paddling, trying to get up - and this off. And try again.
It is insanely demanding to surf, but insanely fun when you get to join the wave towards land, while the water rushes around. It gives an insane feeling of mastery (note the word choice. Dry, I know).
Klitmøller> Elverum
Now we have a full memory card on the bus to Hirtshals. We have good shared experiences and mastery in the luggage.
The trip home is by ferry to Larvik, and then by bus to Elverum. It gives us - in addition to being a green travel route - the opportunity to see what exists between A and B. (For example, 14 Danish, 41 Swedish and 10 Norwegian deer, in addition to a Norwegian elk).
Aid Sustainability History Upcoming Events NCFU Norwegian Celiac Association Study tour