See the photo class's photos from Denmark
The small village of Klitmøller (also called Cold Hawaii) is exposed to the weather on the west coast of Denmark, with the sea right on. Surfing enthusiasts from all over the world come here - and a photo class from Elverum.
Klitmøller
Surfing in October initially sounds like a bitterly cold experience. But with wetsuits, shoes, gloves, a hood and not least a lot of movement, a lot has been done. It is simply quite exotic and very fun to surf, fight the waves, paddle and try to get up. Many make it happen!
On the beach we have set up a 150-600mm telephoto lens, so there will be pictures as well. In the air hangs the drone. Most are documented on a photo trip. Often at several angles.
We live and cook together in cabins at Nystrup Camping. There we get freshly baked rolls every morning and live five minutes walk away from the spectacular "Bunker beach", where bunkers from World War II are literally strewn across the beach. Here you can point the camera almost anywhere and not avoid getting cool pictures.
København
Surfing is a taste, and we will pick up the thread in March in Lofoten. (Brrrr). Now it's Copenhagen's turn. We have chosen to save airline tickets, and have driven a minibus to Denmark. We coordinate with the Backpacker / Ekstremsport line on the trip down. On the way forward, we send five students by train to Copenhagen. The rest of the gang drives all over Denmark - a trip that takes 6 hours - including breaks.
So far the trip has not been played entirely on teams. Now it has become an opponent. It is pouring down, but we defy the weather and drive a canal boat and get to see the most important buildings and areas in Copenhagen, well spiced with funfacts. (Did you know that the sailors in Copenhagen were given 10 liters of beer daily because the drinking water was polluted? As a consequence, important decisions could never be made after 12.00.)
In the evening we eat out, before exploring the city in different groups.
A group goes to Nyhavn and tries with a long shutter speed. Another goes on a free drag show. Copenhagen offers most things.
Christiania is an alternative society that wants self-government and freedom from Denmark. Freedom to decide over oneself, but also freedom to pursue a very liberal drug policy. Although they outwardly strongly dissociate themselves from "heavier drugs", it is no secret that intoxicants are a major problem in the seemingly artistic and fun free society. All this set aside, there is no doubt that creativity flourishes in Christiania, and from a photographer's perspective there is a wealth of photo opportunities - as long as you do not point the camera at "pusher street".
World Press Photo is an international competition where a jury selects the world's best press photos. The result is a very strong exhibition that travels the world, with the goal of informing and inspiring. The exhibition shows some of the humanitarian crises the world is experiencing, but also moments from sports and the animal kingdom. Fotolinja has visited the exhibition for a number of years, and this year is no exception.
From the seriousness of World Press Photo, the contrast becomes strong to a Halloween-decorated Tivoli. Exactly that contrast is perhaps one of the most important things you can take with you.
We are quite privileged to be able to observe the conflicts from the outside and then spend the rest of the evening in an amusement park.
Before the journey home, we manage to get two new photo exhibitions in the royal library "The Black Diamond". The exhibitions are artistic and at times abstract, and represent a completely different branch of photography compared to World Press Photo.
We end with a small road trip on the E6 through Sweden, with the accompanying Harry trade on Svinesund, and the final stage up to Elverum.
So far, we have saved 42 airline tickets, of the planned 147. And with that calculation, 10 hours in the bus goes pretty smoothly - with a good environmental conscience.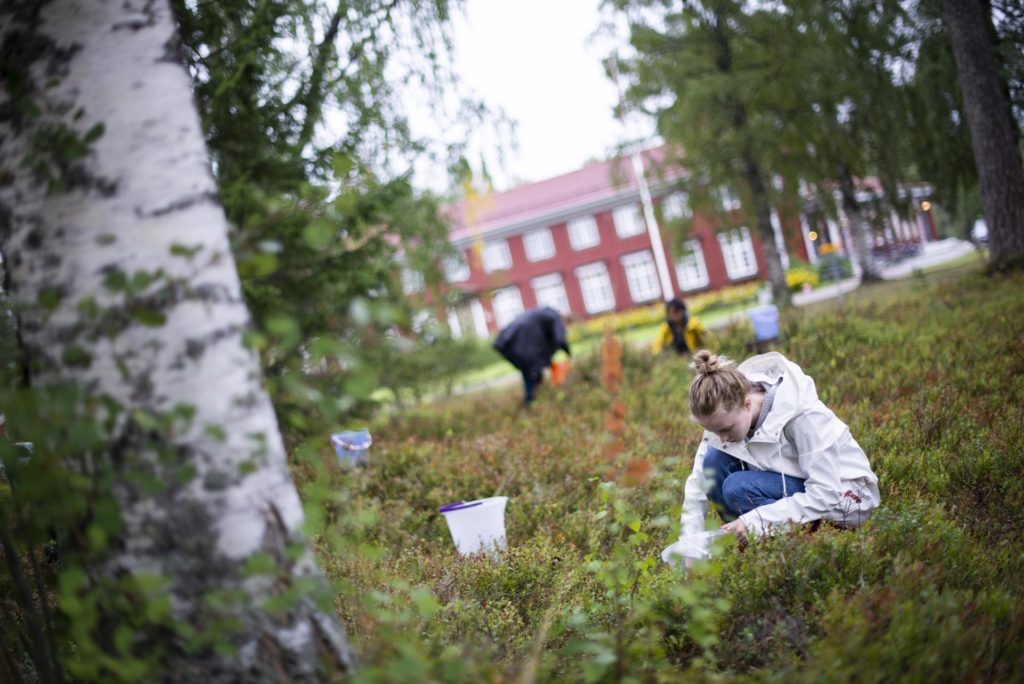 Interested in sustainability?
Bergen Aid Sustainability Flam Gudvangen History Upcoming Events NCFU Norwegian Bremuseum Norwegian Celiac Association Study tour Troldhaugen Vatnahalsen Ålesund