Street photography in Budapest - Photo / Experiences
Budapest offers magnificent architecture, views, city life, traffic, jazz, good food and hot tubs. Everything a photographer could want.
The city between two terrorist regimes
The city has a rich history - and much of the history is sadly gloomy. The city was subject to the Nazis during World War II, before the terror regime of Soviet communism ravaged.
Today, the capital of Hungary is a sought-after tourist destination. There are shopping streets, both modern and classical architecture, fine dining, cheap restaurants, efficient public transport and galleries, Christmas markets, nightlife and public baths.
Has «everything»
For photographers, Budapest has "everything". Especially for working with street photography, a genre that plays with light and shadow, contrasts, people, animals, traffic, architecture and movement - often in combination.
It's about capturing the moments of city life. To find aesthetics, humor, symmetry, inequality or what stands out.
Along the street
Photos / Experiences have walked along the streets, and taken trams, buses and the metro. We have snapped, observed and explored. On the bucket list were, of course, Parliament, Heroes' Square (Hösók tere), Metro Line 1 with its tiled old-fashioned stations and Fisherman's Bastion overlooking the entire Pest side of town. (No, it's no coincidence that we were there at golden hour - the hour around sunset).
Attractions for all tastes
We have visited the ruin pub Szimpla kert, the photography house Mai Mano haza (with a fantastic studio with natural light), been to the Christmas market, shopped in the antique photo shop Soos Photo and seen brilliant musicians at the Budapest Jazz club. And of course, take a deep dive into Hungarian culture in the Széchenyi thermal bath outdoor spa.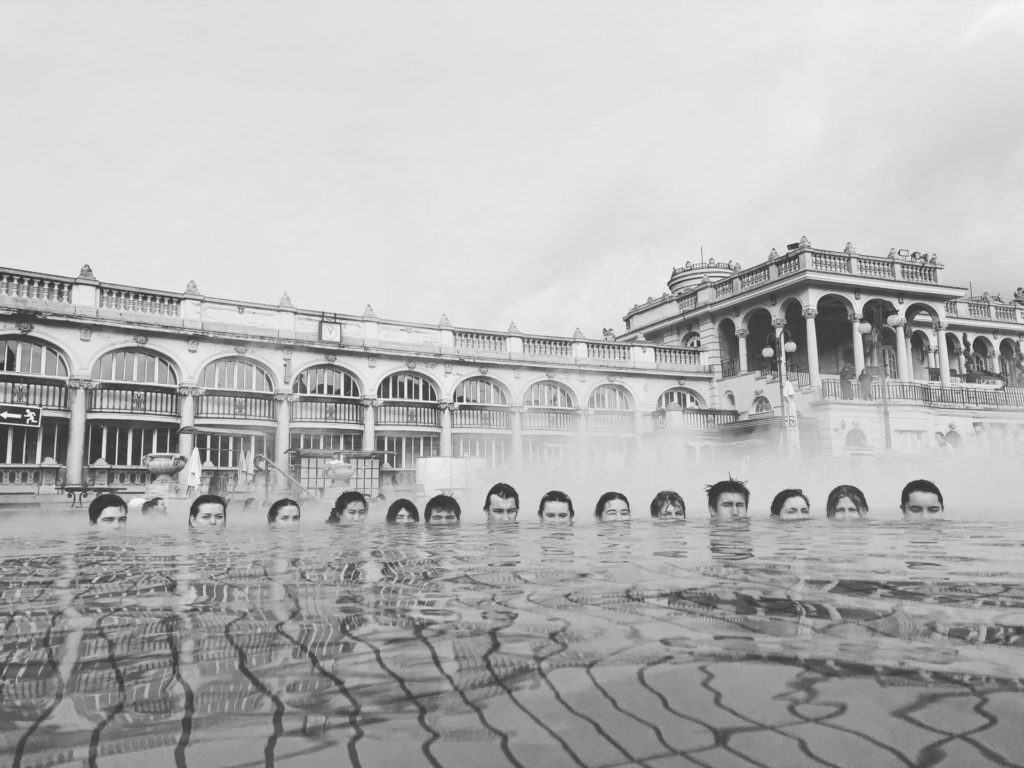 Unity, cooperation and experiences
We have lived and cooked together, eaten out, and learned to understand the metro system and some Hungarian words. The study trips give us shared experiences. It creates unity and belonging. We gain a greater understanding of culture and tradition, of differences and similarities.
And we master a new photo genre. Experiment, try us out and give each other feedback. Captures the moments, and understands a little more about how we can use the light.
Here is a small selection of photo evidence from the photography students:
Aid Sustainability History Upcoming Events NCFU Norwegian Celiac Association Study tour