Photo + Handball = 🔥
Photoshop, flames and studio lights came "on the field" when Foto og Håndball collaborated on player portraits and hall pictures!
One of the advantages of being a folk high school with nine different lines is the opportunities for collaboration across the lines.
A project we have had on the block for a long time is a studio shoot with the lines Photo and Handball, with the goal of creating creative and visually striking player portraits, and at the same time exchanging experiences and giving each other an insight into life on the two lines.
Player portraits are something all big clubs use in marketing and promo contexts, but also for banners and rollups in the hall at matches and events. And if the big clubs do that, of course we have to step up as well.
The idea was put into action through two line days. The photo line rig for the studio with lights and backgrounds, and the Handball line posed as models, because what we can only count on is the first of many such assignments through a long future career 😇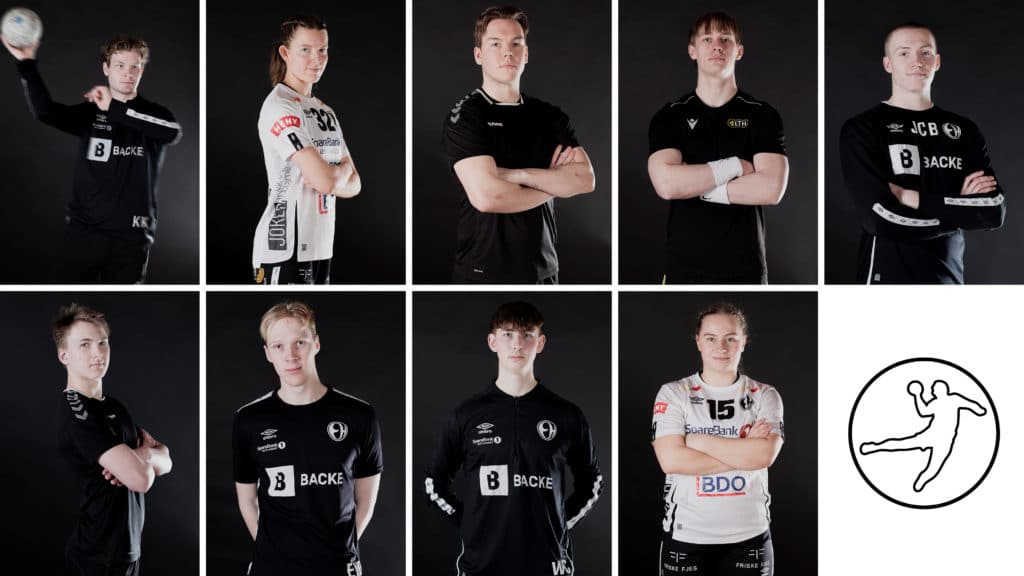 The images were included in Adobe Photoshop, exposed and combined with other graphic elements, backgrounds and effects. This was new terrain for many photography students, and there was a good and useful need to edit and manipulate photos, right from the start in the studio to the finished product. In addition, there was time to play with the endless possibilities in Photoshop 🤓
In addition, the photography students joined the hall for training to capture action shots in motion, which is more demanding than you might think.