Photo / Experiences
Photo «glamp» with white canvas, drone and light paint
Fancy camping
Photos / Experiences have been on "glamping", and spent the night in large tents by Bergesjøen, a beautiful forest lake a short drive from the school. Poster with pictures you see at the bottom!
The goal of the trip was to get to know each other better, have good experiences and test new photo techniques.
The students were divided into groups that provided rigging, food and entertainment. The food group went "all in", and made pasta carbonara just as well for the whole gang. On fire. From scratch.
White tablecloth and stained glass
Glamping is a fancy version of camping, so we brought stained glass, porcelain plates, proper cutlery, candles, candle chains and white tablecloths for the dinner table. Nice dinner, and nice for the environment not to use cardboard or plastic.
The entertainment group had prepared a challenge for everyone, which was under the plate. Therefore, it was both singing by Lisa went to school, parasitic food, cutlery that disappeared and otherwise some strange behavior around the table. Fun!
Ten tasks
Photography is about capturing light, and the best light is often late and early in the day. The students were given 20 photo titles, and had to take pictures for at least 10 of them.
We focused especially on long shutter photography and light painting. The technique allows for endless creativity, and not least to get pictures of the night sky. You should have a little luck, and we got a fantastic starry sky to practice on!
Drone
In addition, we had two drones with us, and the students were trained to take off, drive, film, take pictures and land again. The motif was students in canoes and at SUP. When flying over water there is no alternative to make a mistake, hehe.
Poster
A selection of photos from the trip now adorn the wall in the fireplace room: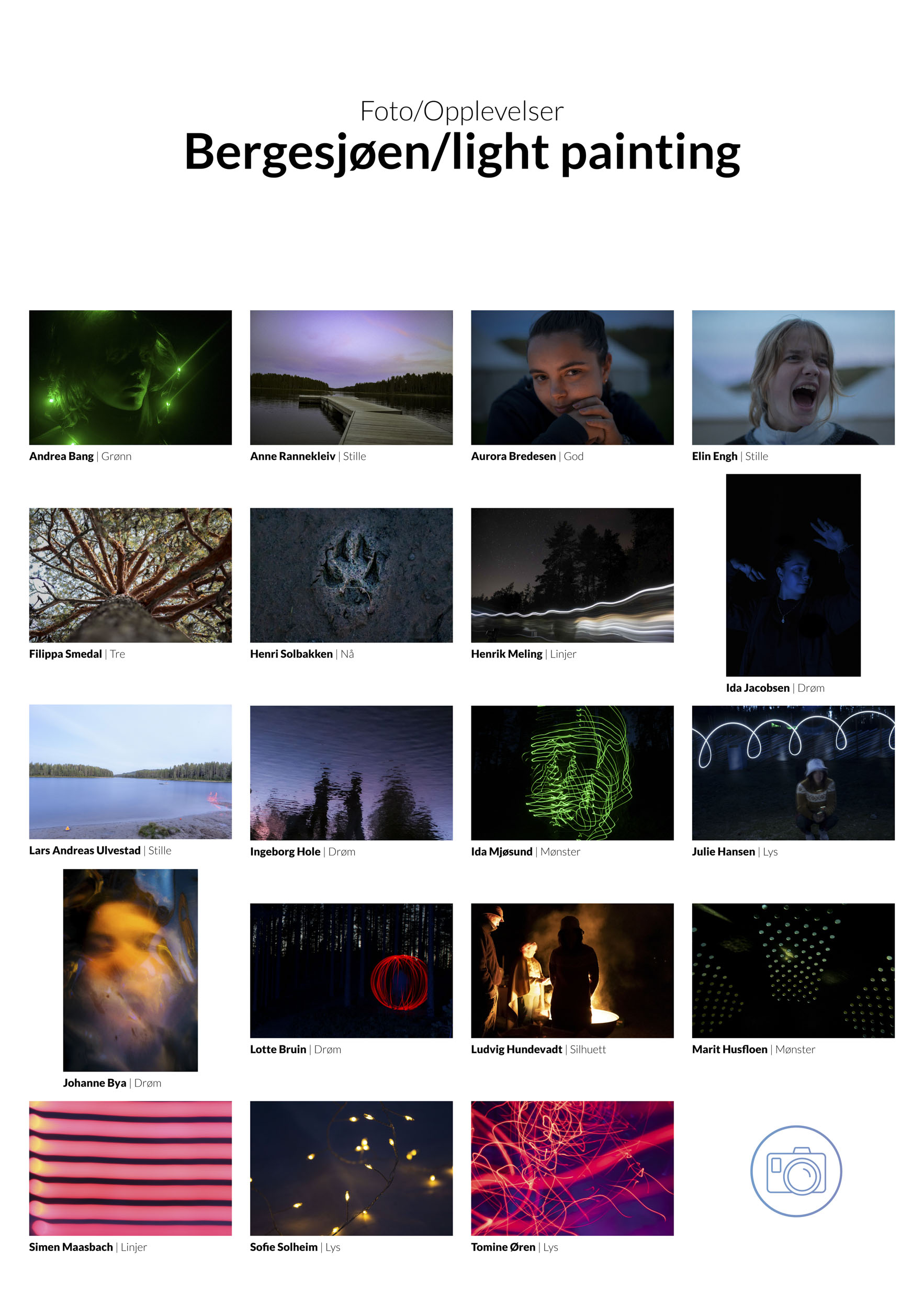 Aid Sustainability History Upcoming Events NCFU Norwegian Celiac Association Study tour