Life at school
All our best tips and experiences from Lofoten - Photos / Experiences
Eagle, whale and Lofoten happiness on Photo / Experiences. We share all our experiences from Lofoten!
After one week in Lofoten, the Photo class is richer in many experiences and stories, and this is something we have learned after many visits to the north.
1. Mid-March is the perfect time to visit Lofoten
We have not only been confirmed this year, but through many years on a study trip to the Lofoten Islands. The light is absolutely fantastic, there is enough daylight for you to take advantage of the day, and it is dark enough at night for you to see the northern lights.
The locals also keep saying that "this is the best time to come". In March it is limited with tourists (in summer you can risk queuing almost everywhere), there is a lot of wildlife and the weather is not as brutal as it can be in the winter months until February.
2. Take the weather you get
Even though March is going to be a good month to visit Lofoten, you have to be prepared to take the weather you get, and it can be anything.
In one day you can have "seven winters and seven summers", and it is always exciting to drive into a tunnel and see what you get when you come out on the other side.
The best thing is to look out the window, and remember that if it looks bad it can turn around very quickly.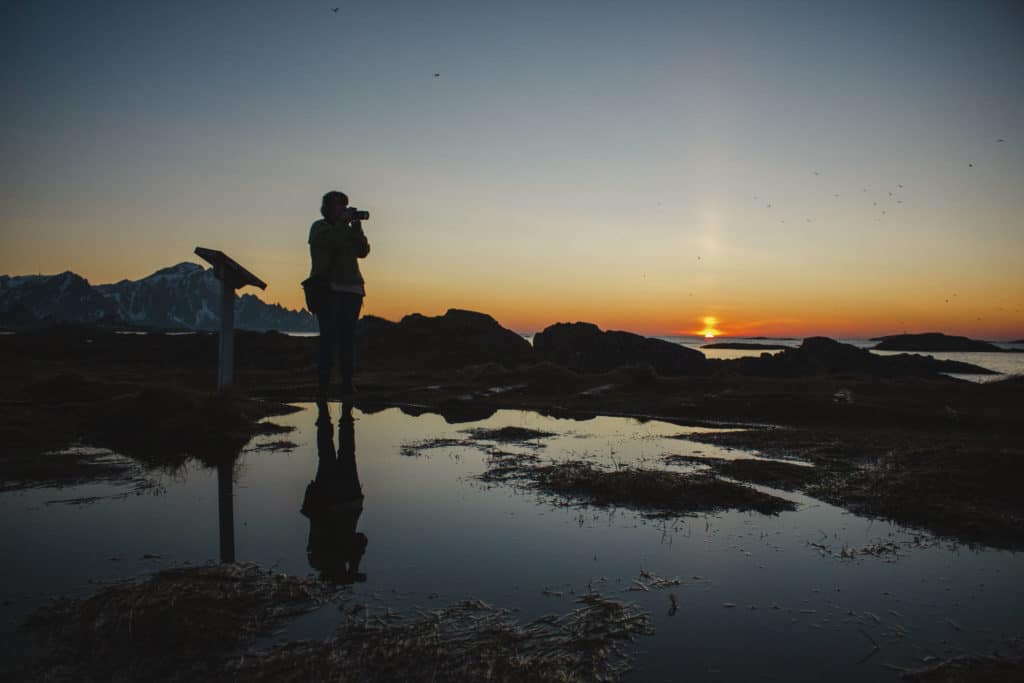 Sea eagles can grow up to 3 meters above the wings - and you can experience this up close
Sea eagles are the largest bird of prey we have in Norway, and there are over 6000 individuals. If you follow up towards the sky, the probability is high that you see eagles in Lofoten.
We saw several every single day, and they are easily recognizable as large dark silhouettes with long and calm wingbeats. In addition, the wings are quite angular on the outside.
As with us humans, the eagles turn white in their plumage as they get older. They are monogamous and territorial, which means that they settle down with a spouse and establish themselves there.
4. You need a car
The Lofoten islands are elongated, and are connected by the E10, which winds from island to island all the way to the last settlement «Å». It takes about two hours to drive effectively from Svolvær to Å, but with a camera in tow and an infinite number of natural gems, beaches, mountains and fishing villages to explore, it takes too many rodents so long.
By car, it is easy to get around and visit a large number of photo spots in one day. Just remember to have enough space on the memory card.
NB. Car is also invaluable if it is a little cloudy where you are but good northern lights activity. If you drive for half an hour or an hour, there can quickly be cracks in the cloud layer, and you get the light show of all time.
Do you want to join Lofoten next school year?
Read more about the Photo line and send an application here.
5. Tips for photo spots in Lofoten:
Nusfjord
Hamnoy
Sakrisøy
Queen
unstad
Ramberg
Uttakleiv, Flakstad, Skagsanden and Haukeland beach
Kvalvika beach and Ryten (top)
Henningsvær (football pitch if you have a drone)
The graffiti work "Butterfly" by Pøbel on Grimsøya
6. The sea is amazing, but demands respect
During our stay we were out with RIB twice, and we tried our hand at "arctic surfing".
The conditions for surfing were demanding, and a group took a dip in the waves near land. The current picked up, and more people got to feel the forces of the sea.
When everything went well, we take with us a respect for the sea, and note that play in water can quickly become serious.
7. Rorbu does not have to cost the shirt
Little is as iconic for Lofoten as the sea, mountains and red fisherman's cabins along the water.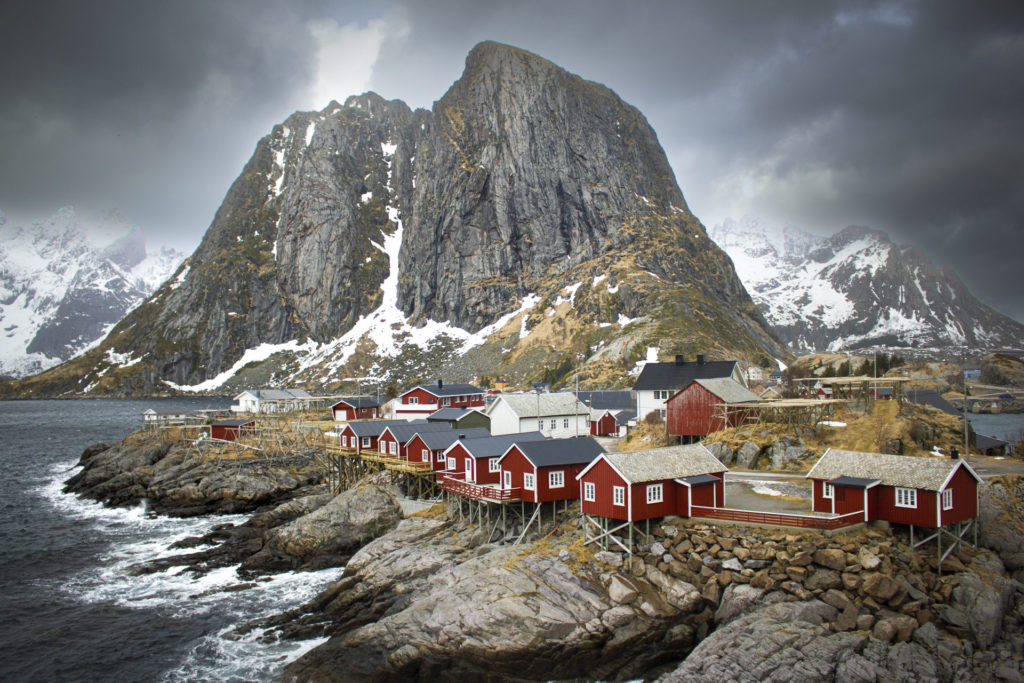 The fisherman's cabins were used as accommodation for the fishermen when they were ashore, and they lived as many as 16 men in bunk beds in half the cabin - the other half was used to store fish and fishing gear.
As the guide on the RIB trip said: "you can imagine what it smelled like in there after a few weeks at sea without having washed, 16 men and a load of fish and tools".
Nowadays, the fisherman's cabins are mostly a very popular accommodation offer, and in several places the standard is very high - and the price accordingly.
Do you want the rorbu feeling, sea, mountains and views - but thinking about the budget? We recommend Skårungen right by Kabelvåg. Here you can rent small charming and renovated fisherman's cabins with everything you need. The staff is very nice and helpful, the views and location are absolutely beautiful, and the place is a perfect starting point for activities.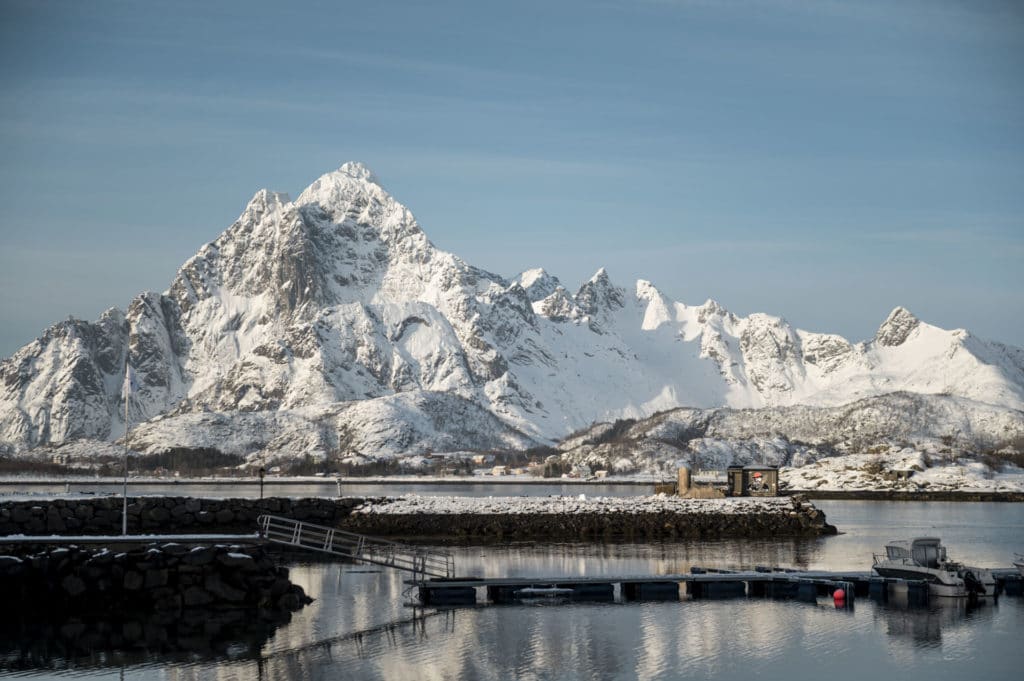 8. Where should you live in Lofoten?
As mentioned, we live at Skårungen, by Kabelvåg. Where it is wise to stay depends on what you are going to do and experience while visiting Lofoten.
We appreciate living right by Svolvær. Here there are shops, malls, hotels, restaurants and cafes. And from here you can travel on boat trips to the Trollfjord and on a sea safari to see sea eagles, go on a fishing trip, etc.
In addition, it is very affordable to drive to most other things. Leknes, the largest city on the Lofoten Islands, is about an hour away by car. One more hour, and you're in the islands' last town, "Oh."
9. Andøya is "the place to be" for whale watching
Andøya is about 3,5 hours drive north from Lofoten. From Andenes north of the island, it is only a short boat trip to Eggakanten, where the abyss begins. The whale thrives there, and since 2010 there has been a stable probability of seeing the sea giants up close.
There are several serious players who are happy to take you out for this fantastic nature experience. We have good experience with - and gladly recommend - Whale2Sea Andenes.
In addition, Andøya boasts one of Norway's tallest lighthouses, seals located in the harbor and fantastic beaches and mountains bathed in the northern lights when clear weather and aurora borealis strike at the same time.
10. Northern Lights warning is imprecise - get out
Norlys has seriously ended up on many people's 'bucket list'. This is not so strange, because it is truly magical to experience the green, dancing light in the sky when it hits full force. As you can see from the pictures below, a lot can happen in just one minute…
There are many apps that signify to warn the northern lights. Common to all is that they give the impression that the Northern Lights are something that is precise and safe - something that is far from the truth.
After many years of hunting for the green light with the desire to capture it on camera, it is an experience that gives the best result: get out and stay there.
The first thing you need is clear weather. And if it is cloudless, it is always wise to follow to the north. The Northern Lights can hang like a bright cloud in the sky, and be difficult to detect. But suddenly it flares up and gives you the show of your life. Then you have to be in place, because it can disappear as quickly as it comes.
So feel free to use the Northern Lights forecast as a good pretext to get out, but do not expect it to be the best exactly at the time the app reports.
That said, the My Aurora Forecast app is recommended, which is available in a free version - or in a pro version with alerts.
11. Which settings work on the Northern Lights?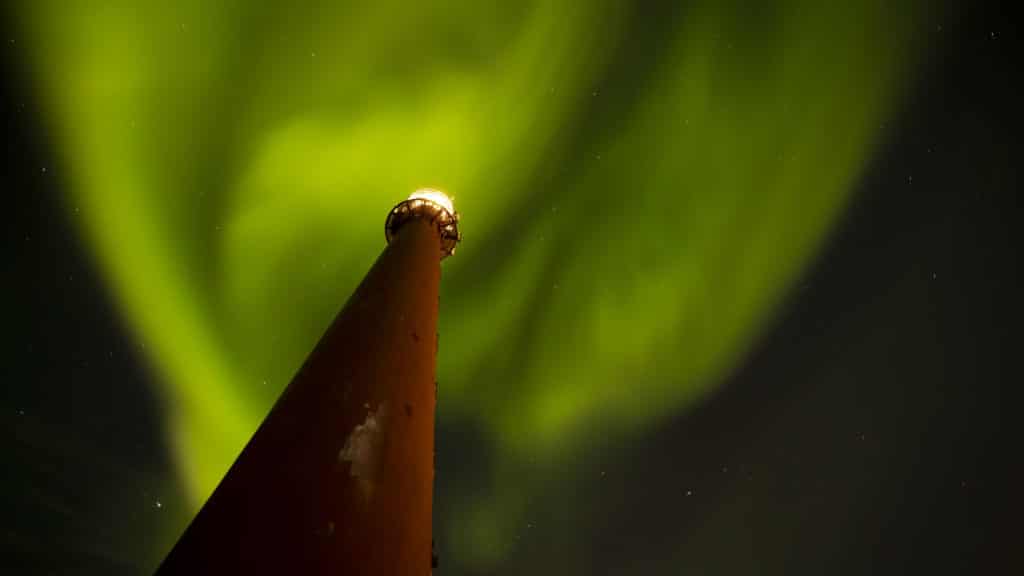 First, find a place with as little artificial light as possible. The darker the better (as long as you still have a good view of the sky of course).
Use manual settings: focus, white balance, aperture, shutter and ISO.
To set the focus, you can use the screen, enlarge the image (use the button with a magnifying glass, which is often found on the camera), turn the camera towards a light source far away (house, street lamp, etc.) and focus as sharply as possible. Turn on manual focus and turn the camera towards the northern lights again.
Start with the following settings:
ISO: 1600
Shutter speed: 12 sec
Blender: f3,5
If it gets dark, you can use a longer shutter speed, or increase the ISO. If it gets too bright, you can lower the ISO, use a shorter shutter speed or dazzle a few steps.
With a shutter speed longer than 15 sec, you can see that the stars have time to move a little during the exposure, and that they get a small tail. Northern Lights you will see that is more wiped out to a green carpet with a long shutter speed. With shorter shutter speeds, you see green waves. If you can spend less than 15 seconds, do so. But up to 30 seconds also goes well.
Try an exposure and adjust the shutter, aperture, ISO, WB and focus until needed.
Fire away!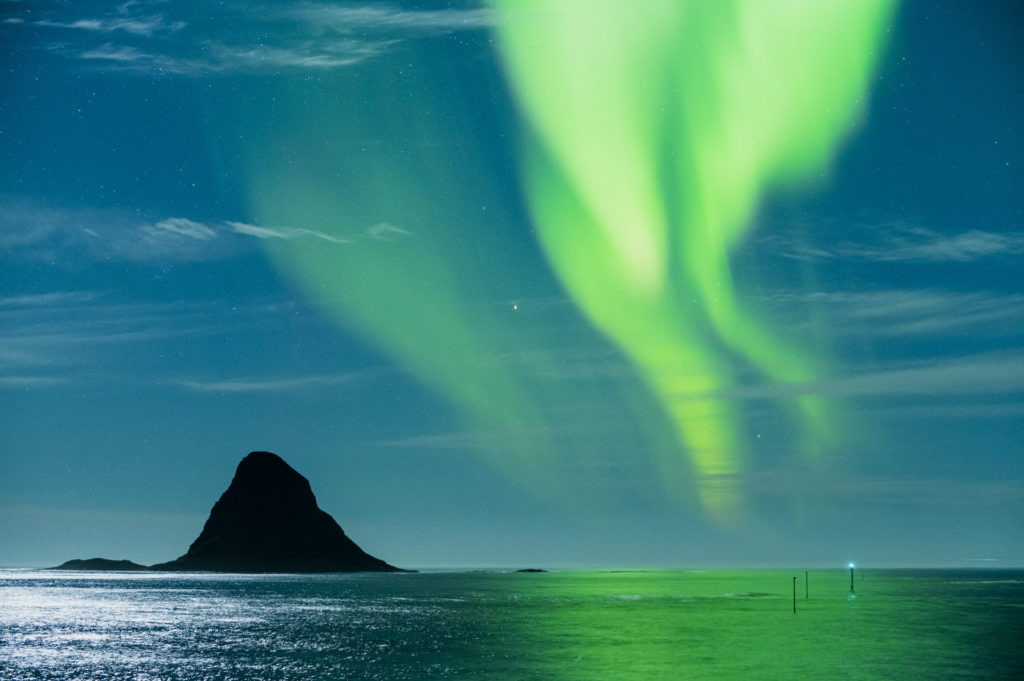 12. If you want to see animals you have to be outside
We could have written "you do not see wild animals from the couch", but someone can probably disprove that. The point is the same: you have to be where it happens, when it happens. Patience is the very best tool available if you want to get close to wildlife.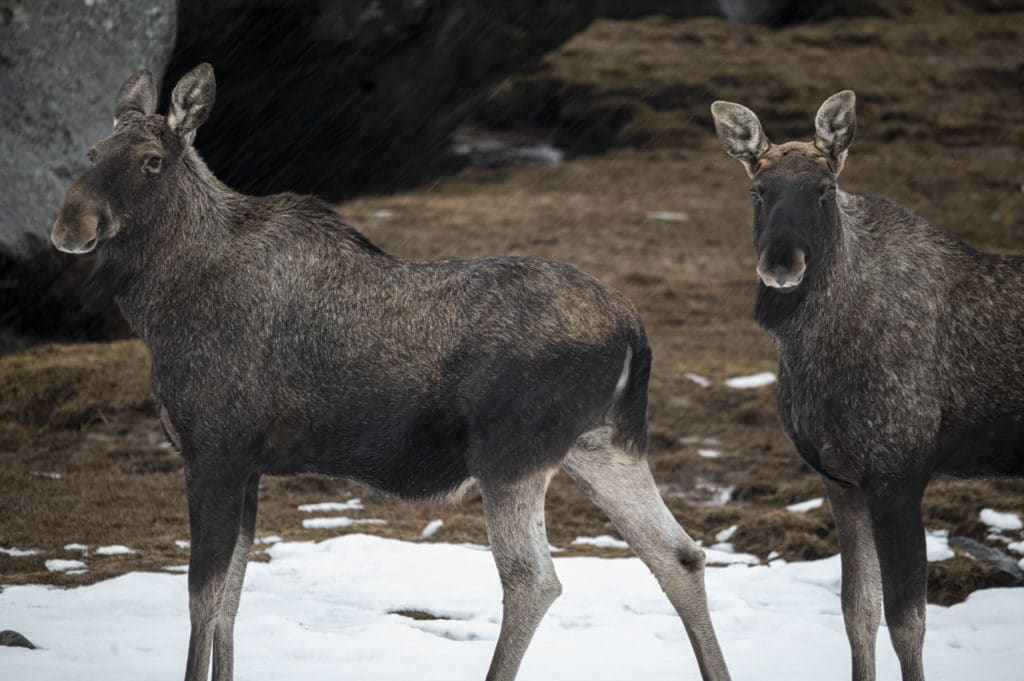 Hiring guides is a good way to get close to the animals and provides greater security to have a good experience. However, this is often expensive, but can still be worth the investment.
Otherwise, it is wise to do research.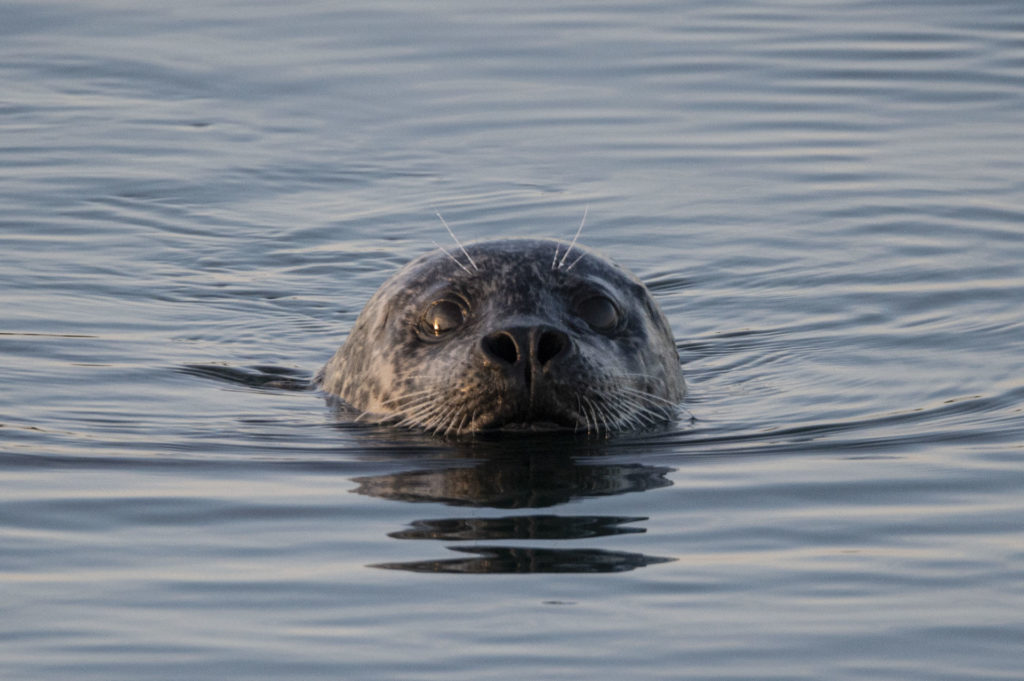 Talk to the tourist office, call the local photo club or report photographers who have posted photos from the area you are going to visit to hear if they have any tips.