How to eat more sustainable food?
Line Gilberg (The future in our hands)'s best tips for eating more sustainable food!
Norwegians' eating habits are becoming less and less sustainable. Every year we throw away more than 300.000 tons of edible food. We eat more of what has the highest climate footprint: Since 1990, our meat consumption has increased by 50%. Food production faces a number of environmental challenges, such as pollution and loss of biodiversity.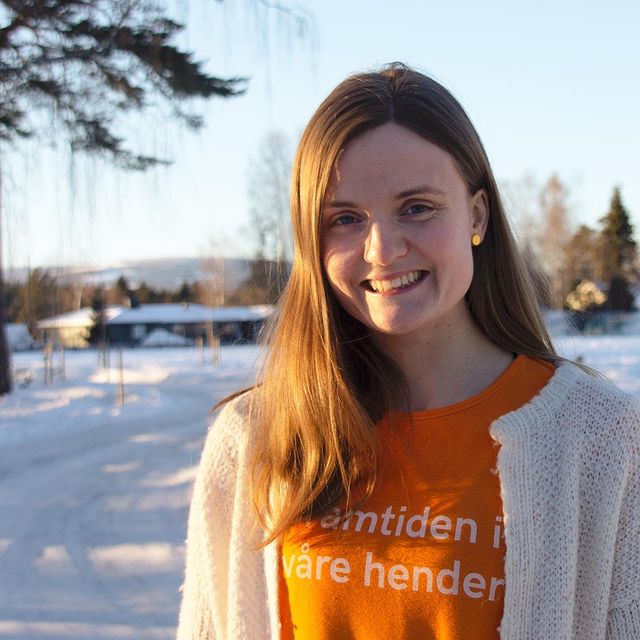 Eat more plant-based
Reduce meat consumption by saving the meat for weekends and parties. Let vegetables, fruits, legumes and grains play the main role on the plate. Play with new recipes, spices and flavors. There is so much good! Have you tried squash on pizza, falafel on the way home from town, bean nachos or delicious Indian soups?
Appreciate the food and eat up
The value of the food is not just the price in kroner and ears at the store. Its value must also be measured in the fact that the farmers have spent a lot of time and effort, the animals have grazed and stood on and resources such as manure, water and diesel are required. All this is the value of the food and all this is wasted if we throw it away. When I remind myself of this, I think it's easier to reduce food waste. I practice smelling / seeing / tasting instead of trusting the best before the date. I also practice planning purchases based on what I already have and collect the dinner leftovers throughout the week for a separate leftover tapas dinner that almost makes itself. Maybe the school can also bring in crooked carrots and other stingy vegetables that the farmers are struggling to sell?
Do it socially
Ally yourself with others! I find it much easier and more fun to change habits with someone. In addition, our climate actions are easily contagious if we include others in them, make it a positive thing, inspire and cheer on each other. Then the sum of our actions will also be greater! Feel free to sign up for Klimadugnad on framtiden.no, then you will be reminded that when enough people do a little, there will be a surprising amount in total. Through the campaign, we also show our politicians that we are many who care and signal that they must do more for the climate and environment.
Bergen Aid Sustainability Flam Gudvangen History Upcoming Events NCFU Norwegian Bremuseum Norwegian Celiac Association Study tour Troldhaugen Vatnahalsen Ålesund