Backpacker / Extreme sports
Interview with Johanne and Trym on Backpacker / Ekstremsport
«One of the highlights so far has clearly been the surfing trip to Jæren! Then we were all in the same cabin, which was the beginning of a very good community in the class »Johanne Kristoffersen Svendsen.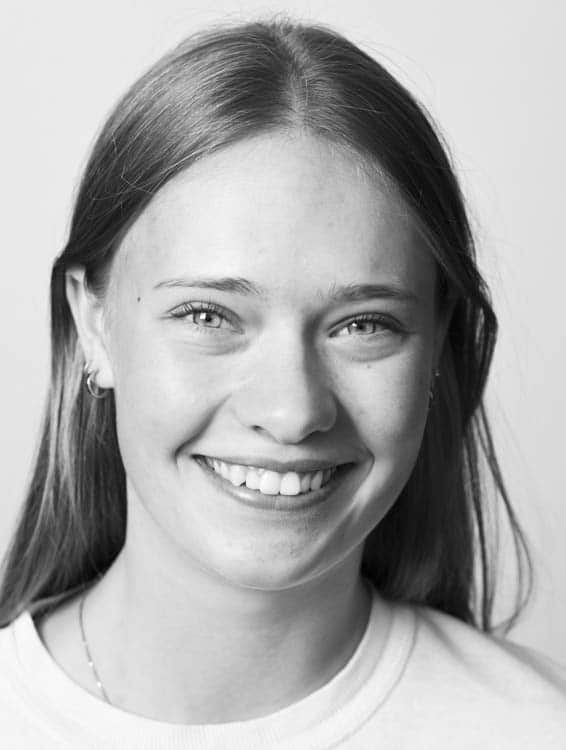 Johanne K. Svendsen
Age: 19 years
Comes from: Bergen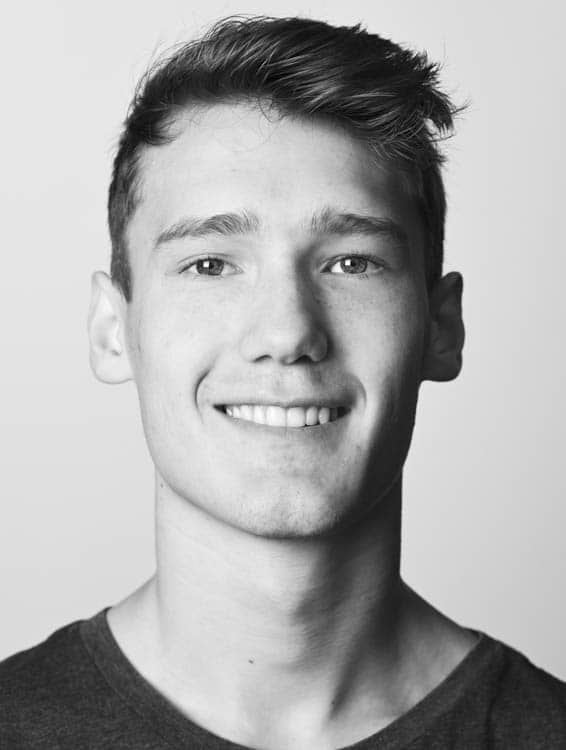 Trym Selfors
Age: 19 years
Comes from: Mandal
What activities have you tried so far?
J + T: We have tried canyoning, wakeboarding, rafting, surfing, glacier hiking, skiing / snowboarding, mountain biking, kiting, tent trips, avalanche courses, interrail in the Nordics, travel planning, ice skating and collaboration across classes.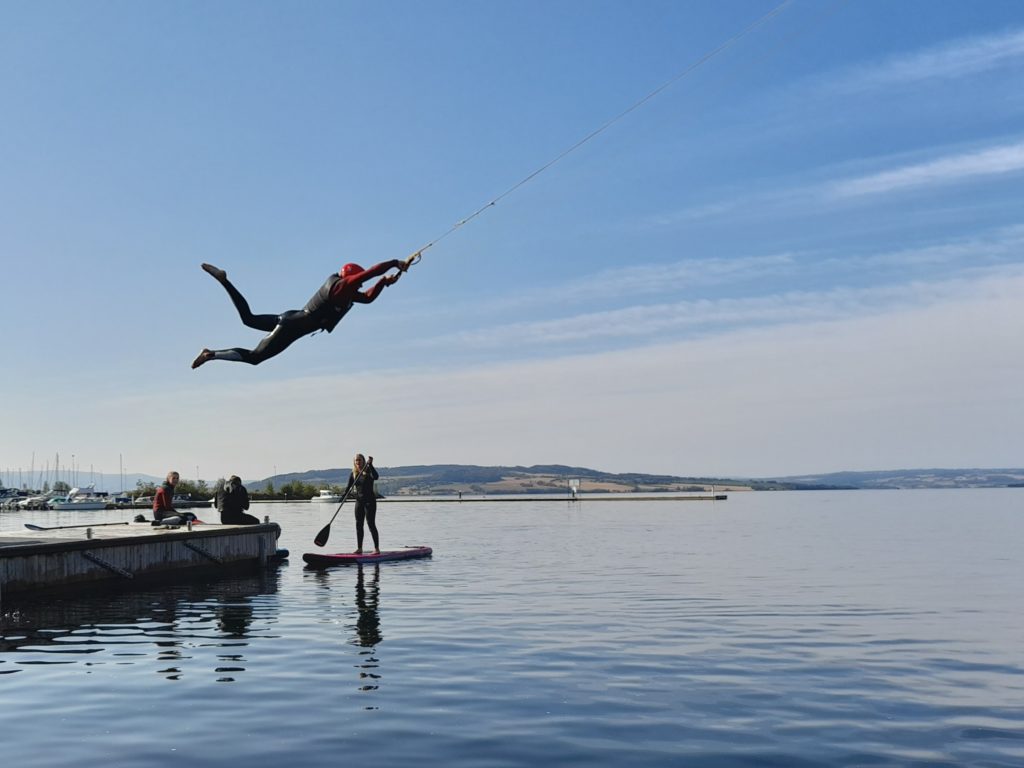 Have you been able to try something you want to do more with after the fhs year?
J: I would like to continue snowboarding and surfing.
I think the same thing. Surfing and skiing / snowboarding. Probably because that's what we've done most of and you see progress. Canyoning was cool, but maybe a one-time thing. Glacier change too. Possibly I will do it again, but probably not so often.
What have been the highlights?
J + T: We must say that the trips have been the biggest highlights. Especially Jæren, where we all lay in the same cabin. It was the beginning of a very good community in the class. It was also a lot of fun to surf.
J + T: Dune mills must also be mentioned. It is fun to travel across the border to experience Denmark and the culture there. Little things like the atmosphere on the ferry trip with 50/50 percent loud music and sleeping is something that is left.
J: I really enjoyed the interrail trip in the Nordics. It was exciting and educational to plan the train journey and what we were going to do, but also a little stressful to get everything done and arranged before departure. We had the opportunity to see many new places and experience slightly different cultures.
Read more about the Backpacker / Extreme Sports line
How is a typical week on the line?
J + T: before Christmas there was a lot of water activities such as surfing, rafting, canyoning, wakeboarding, canoeing and some trip planning, while after Christmas there has been more focus on winter activities such as skiing / snowboarding, avalanche courses, kiting and planning trips.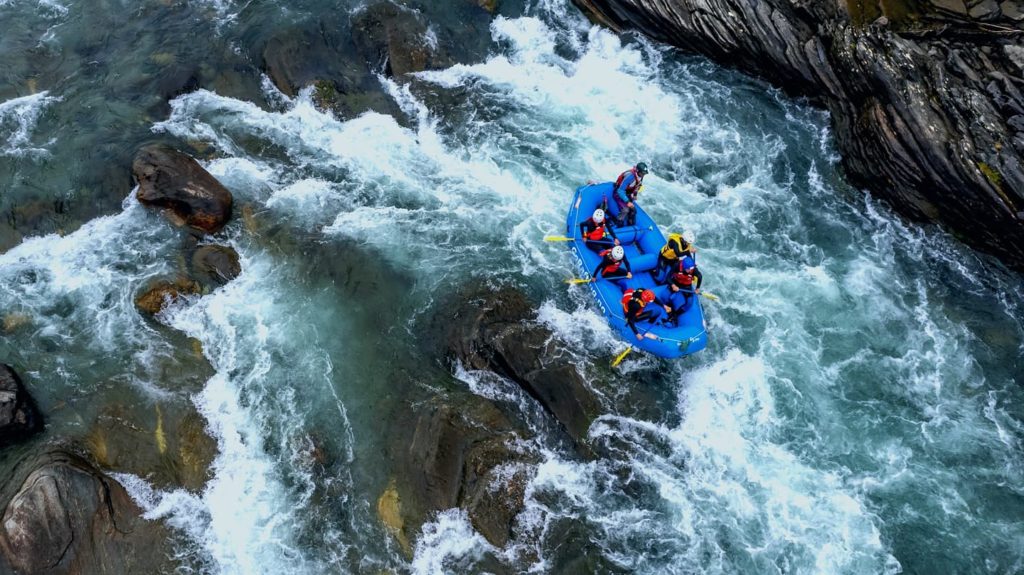 In what way are you challenged?
J: I try things I have never tried before, like kiting and snowboarding. It is easier to do things you are good at, as you often think "what if I do not succeed". But just throw yourself into it and not be afraid to make "mistakes".
T: I am challenged in both big and small, as from keeping words for the day for the class to making my own goals for what I want to improve on in skiing / boarding.
How do you thrive on the line? What makes you happy?
J: I thrive very well! It's the people who do it. When you do experience something exciting and fun together, it creates a good unity.
T: I like that we sometimes have some free rein to choose for ourselves how we want to solve a task based on the criteria that are set. That way I can set my own goals and challenge myself on what I want.
What tips do you have for new students?
J + T: Spend a lot of time in the beginning getting to know people. Say yes! Do not be afraid to go to people. Sit in the fireplace room.
Do not be afraid to make mistakes or shit yourself, it goes well!
We also recommend new students to join the elective Fun with Marius.
How did you end up at Elverum Folkehøgskole?
I had decided to go to folk high school because I wanted to develop myself and not just think about a career. I stood between two schools, but I ended up at Elverum because they offered annual passes in Trysil, in addition to the fact that it is free.
What do you think it's like to live in a boarding school?
J: I love it. It's nice to be able to just walk out the door and there are some there. I feel like I can go to anyone at the boarding school.
What do you do when you have free time?
J + T: I take a walk in the gym, play games (cards, board games, billiards, table tennis, darts), be with people in the rooms, relax, have a coffee in the fireplace room and go to Trysil.
Is there anything else you value at school?
J: It is very nice to have good food served every day. I also appreciate the weather in Elverum, because here it is a more stable winter compared to Bergen. In addition, we had a lot of sun all fall.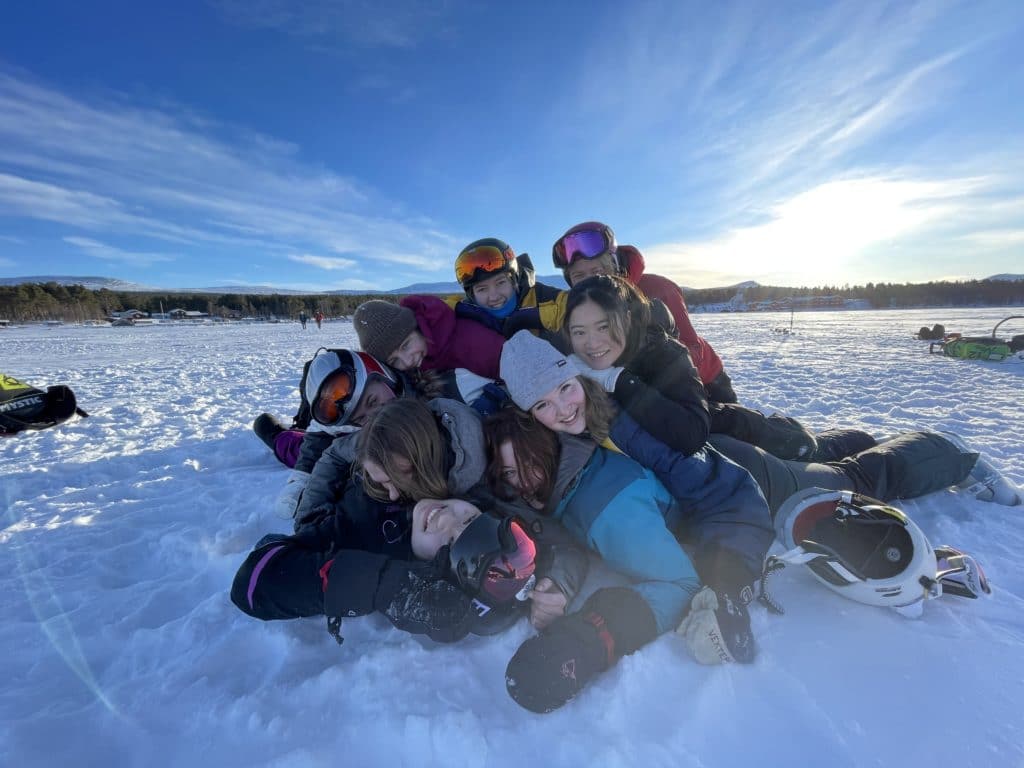 T: I appreciate the student evenings we have had. Lots of fun activities there.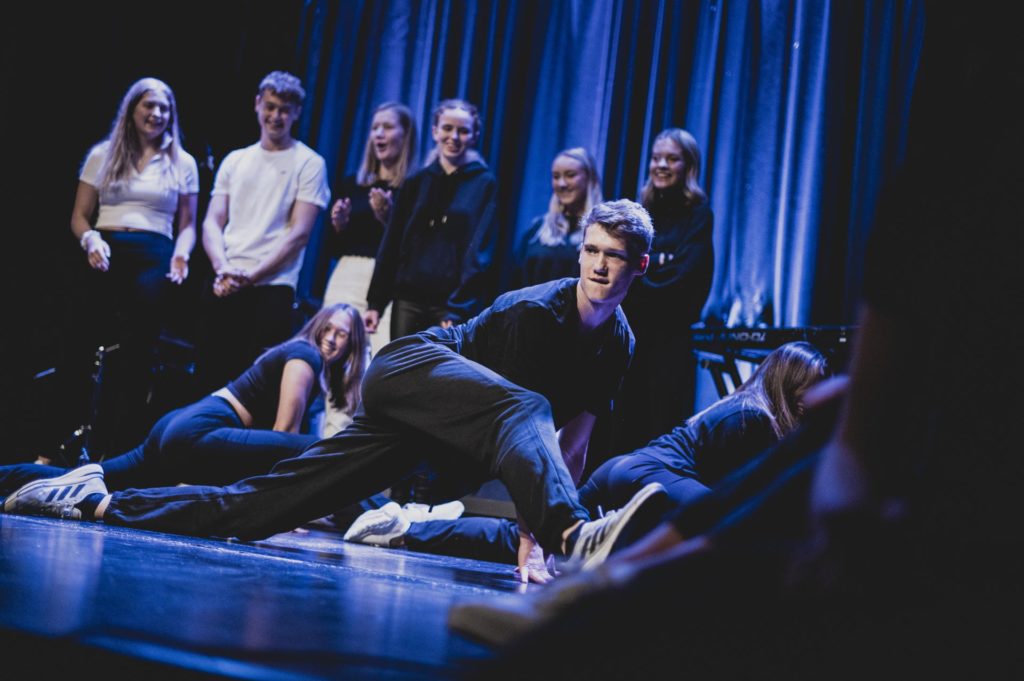 What have you done at FHS that you did not think in advance?
J + T: I have learned 10 new card games, sat on kicks and gone on mini skis. I have played board games for 28 hours and participated in Eventyruka where we held a revue for the others at school. And we have completed a "hell day" on the line. It was tough, but fun to have accomplished. We have also built snow castles and had swing courses.
What plans do you have when the school year is over?
I'm going to study marketing.
J: I'm going to the military, more specifically the artillery battalion in Bardufoss. I have also applied for medicine.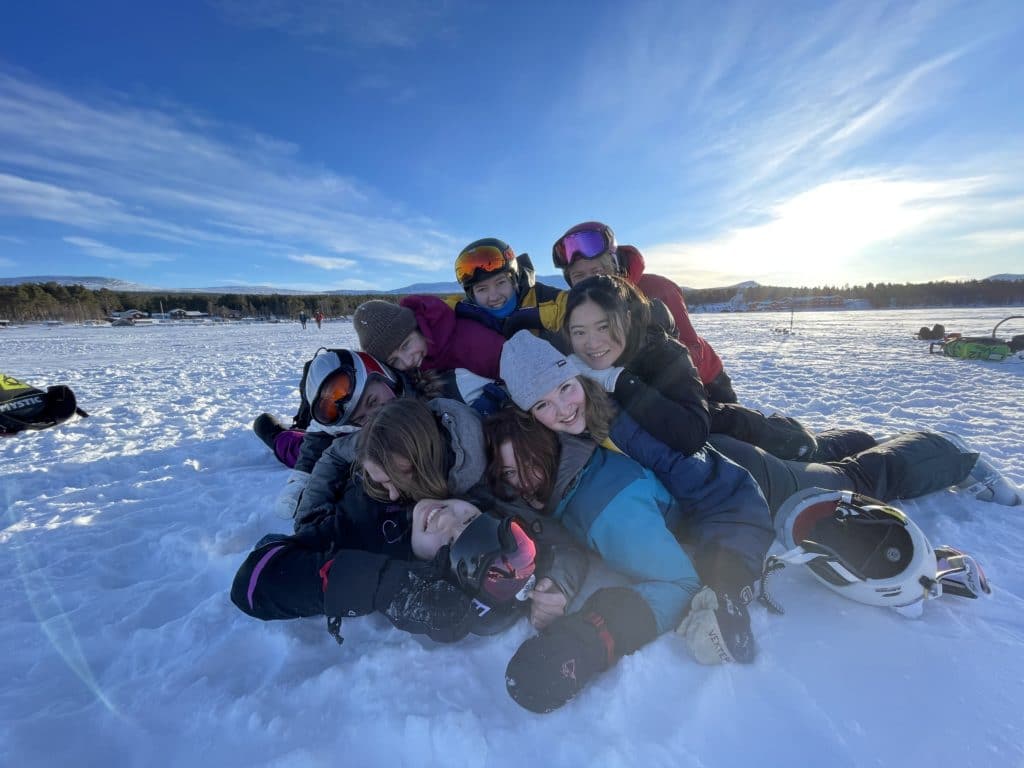 Do you want to experience a year like Johanne and Trym's?
Aid Sustainability History Upcoming Events NCFU Norwegian Celiac Association Study tour