Africa - aid and culture into 2022
The Christmas holidays are a day away and then it will soon be 2022. An exciting year for Africa - Assistance / Culture with a trip to East Africa in March (of course with corona reservations) Swahili course, more about relief work, the project "Friend in everyday life" and inclusion of young refugees in Elverum. There will be more about own value choices and lively discussions on relevant topics + strong films / documentaries from the continent of Africa. But also good social arenas such as cabin trips, study trips to Sørlandet and Utøya and exciting activities in the Inland and perhaps the most important: Life at the boarding school !.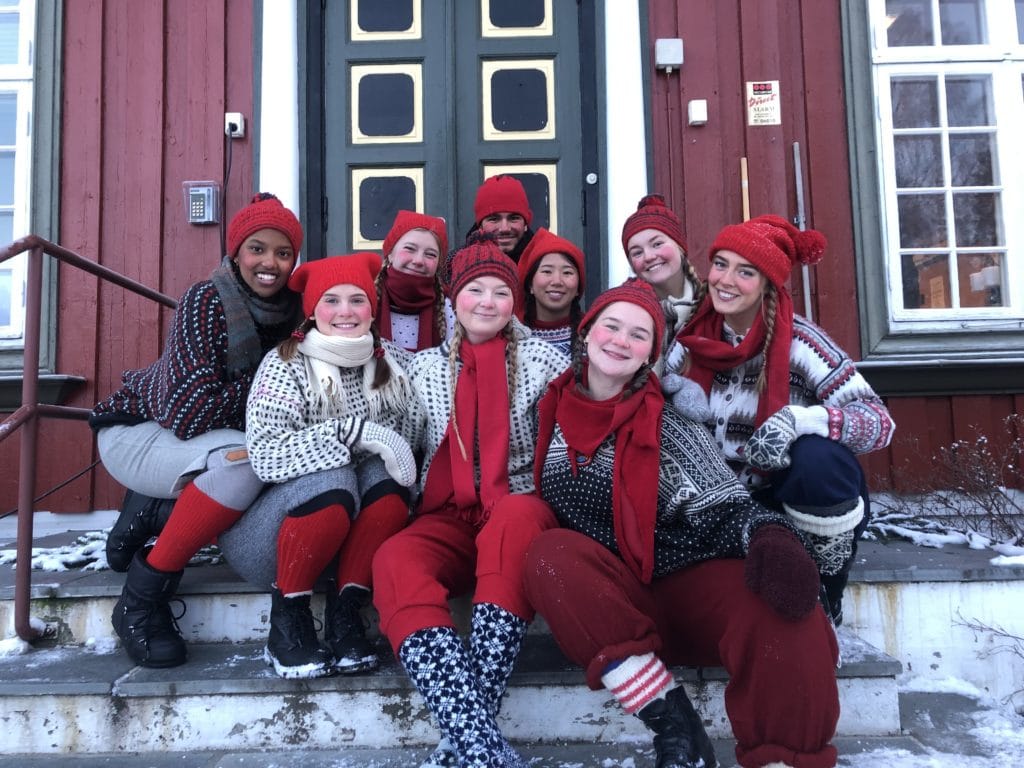 Aid projects 2022/23
Autumn -21
It was very nice to get out in Ourwood and to the school / kindergarten project that we have built up with the San people outside Tsumeb (the twin city of Elverum) in Namibia. Three solid buildings, solar cell systems for water pumps and necessary electricity, solar cell bakery, two large water tanks on a new foundation, a diesel generator (for emergencies), as well as seeds, fertilizer and start-up of a larger kitchen garden. Further plans for 22/23 will be an outpatient health service (Red Cross) and a new sanitary facility. The autumn of 2021 was the last official study trip to Namibia due to the need for less travel (climate) - and that NAMIBIA does not have the same need for help as our main project-REEC- in Kasese, Uganda.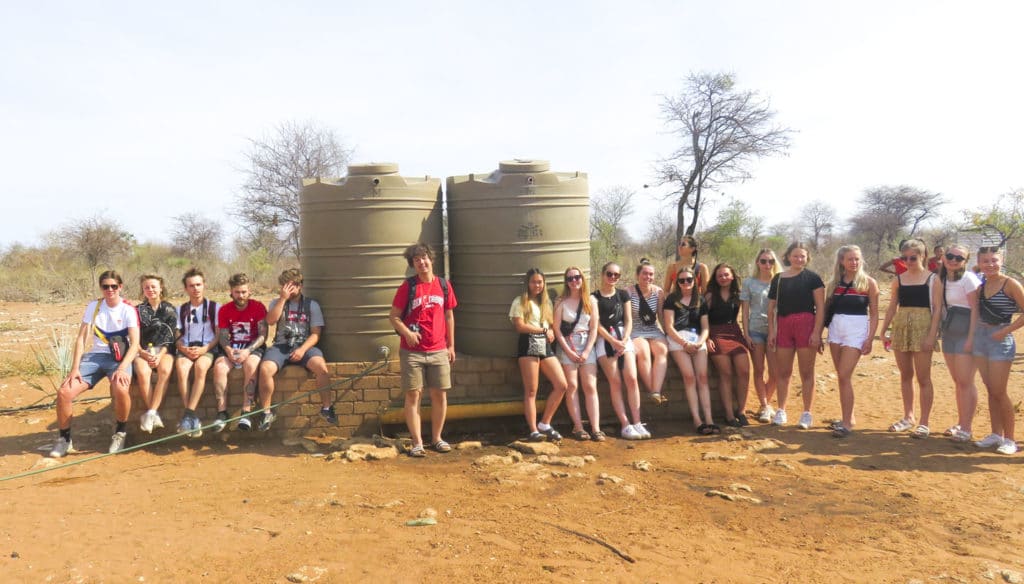 UGANDA AND REEC:
We use 100% of all funds raised for our projects. Our main investment is REEC in Kasese West in Uganda. These days, we are renovating the school buildings there after more than a year of closing down the entire beautiful country. So far this year, we have received a priority budget for the school year 2021/22 from the project management in Kasese. Very sensible proposals that we have adjusted and funds have been transferred. As of 8.12.2021, we have collected over 300.000 NOK. Most came in through Aktiv for Andre for more than 1.500 students in Elverum and Åmot municipality. But thousands of kroner also come in from bottle pledges at school, sponsorship letters to parents, relatives and friends and not least during the parents' weekend. Maybe -22 / -23 brings new ideas for both projects and ways to raise funds?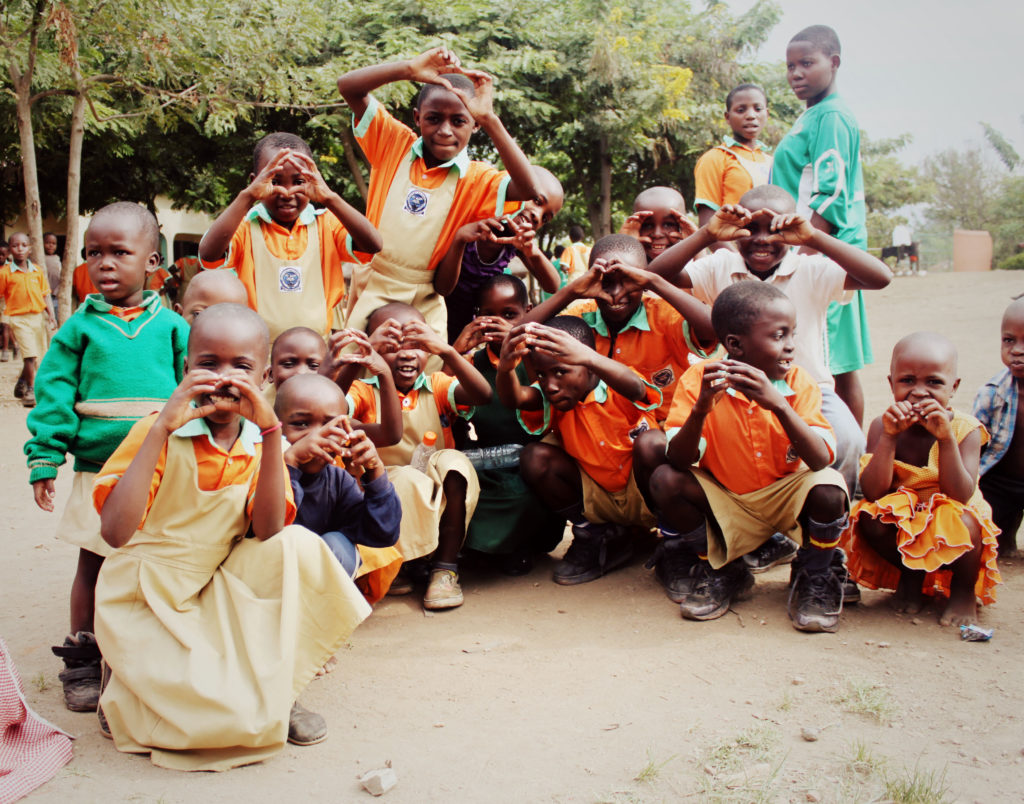 PARENT WEEKEND:
We would like to say a big thank you to all visitors to Foreldrehelga. 4 hours with AfrikaCafè, lottery sales and Christmas gift sales gave over 40000 NOK to the aid account. This is the Christmas gift for those who have everything: Gift certificates for goats, chickens, mosquito nets, packed lunches, school packages and a full package (with boarding place). The first list of gift orders is sent and money transferred. So it will probably be a warm and merry Christmas for many in Kasese.
Agriculture, football betting, mountain tourism and schools
Agriculture got a big boost with the investment in a new tractor w / service agreement (!) This and the new sprinkler irrigation system means that agriculture has become very important for food for school, income from sales in the markets and good jobs for small villages without either work or food . Most of the fruit and vegetables are now produced, as well as honey production, coffee trees and fish ponds. New autumn 2021 is the start of animal husbandry - pigs, chickens goats and eventually cows. This will be a natural bet in -22 / -23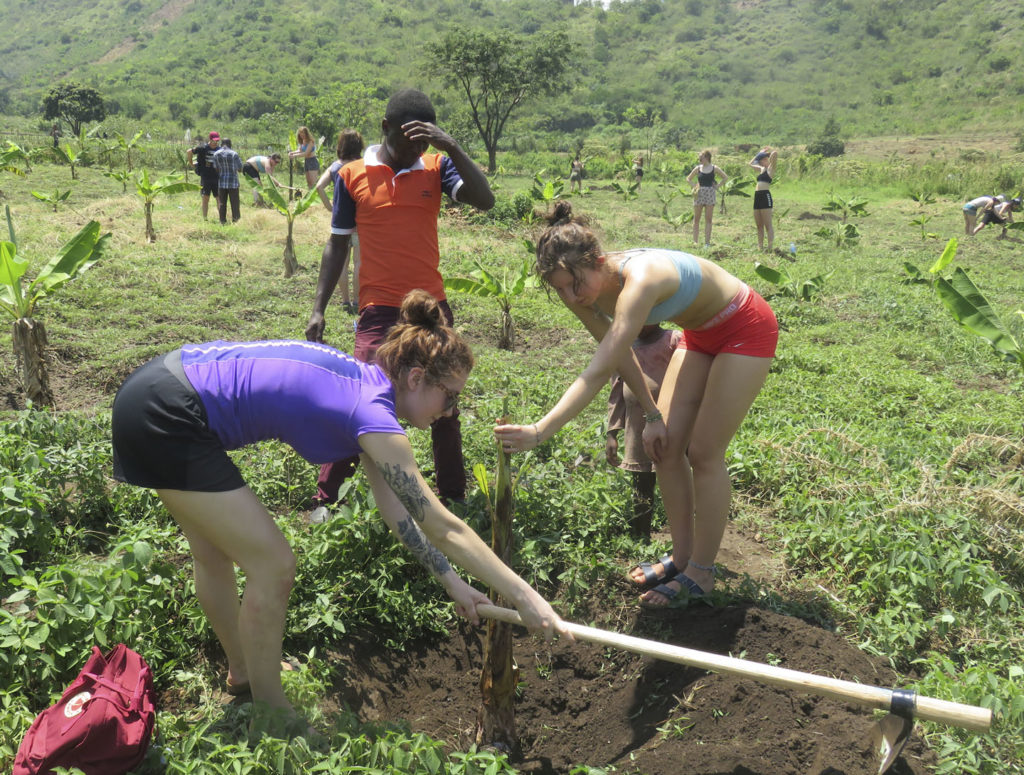 At Kasese Stadium, we still have five employees who work with SC Bronken for a good sports and school offer for children / young people in Kasese District. We also have an Outreach program that provides good offers to several thousand children, in what is called rural areas - in Norwegian: in pig-ridden areas. The tourism project is getting bigger and better thanks to former students who get involved. At 1800 masl you can visit Restaurant Gode Dager, spend the night in Camilla`s House, experience fantastic local cultural life or go hiking up to 5140 masl to Mount Margaritha.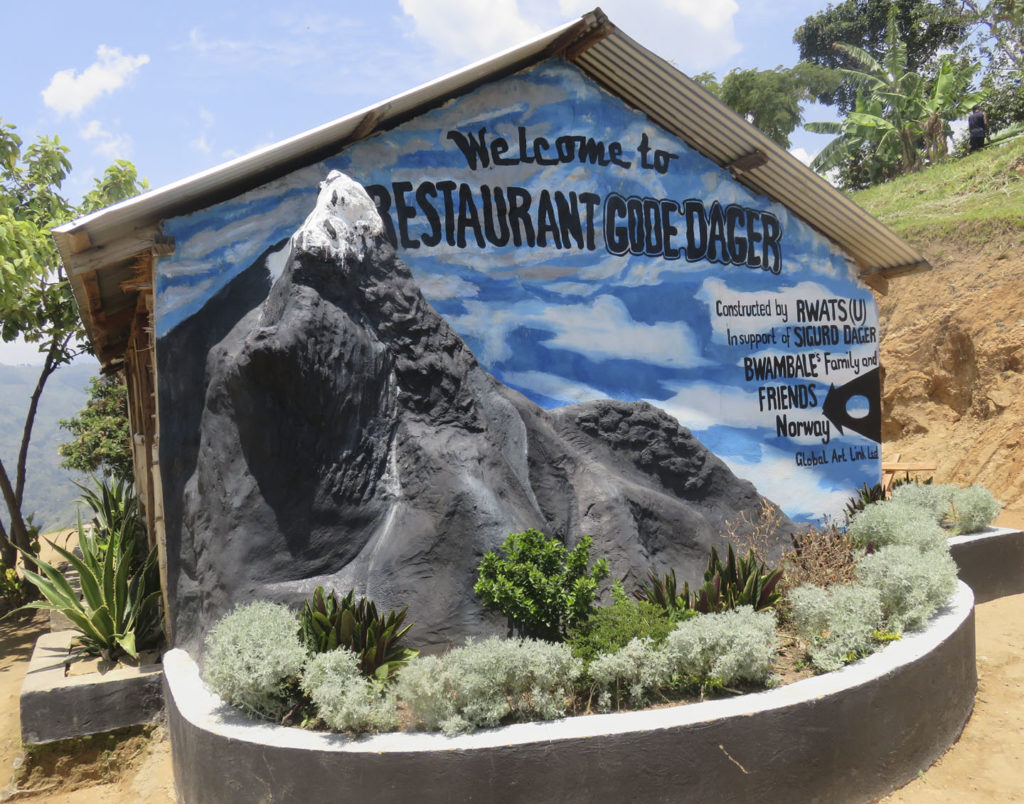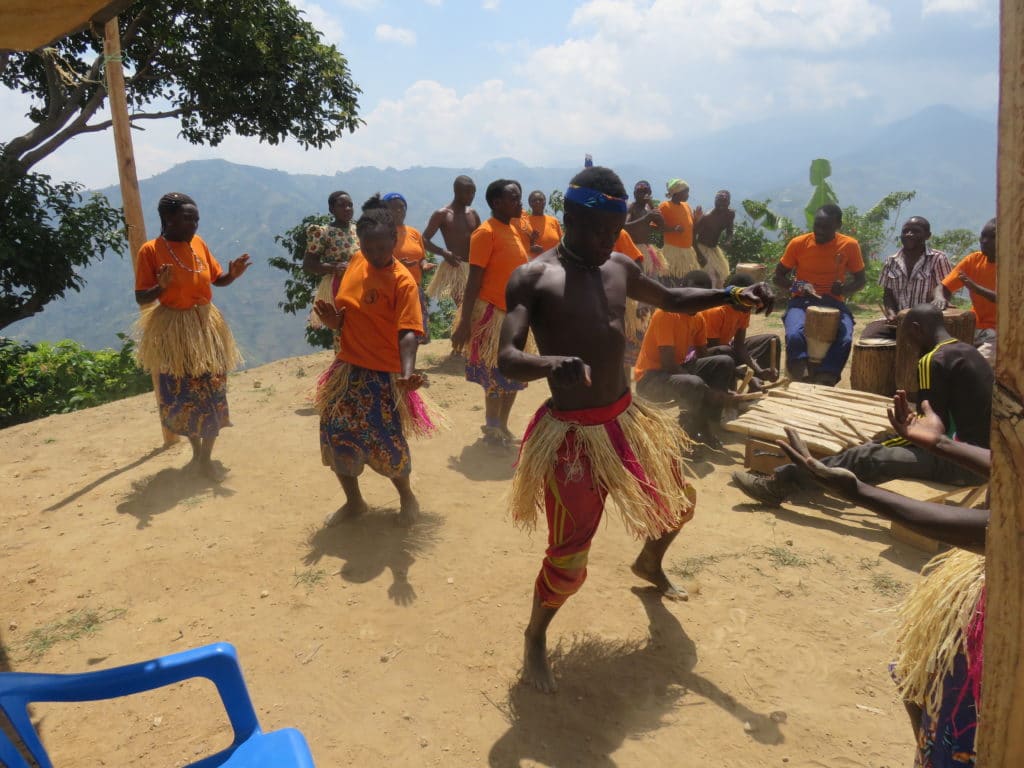 Holidays and leisure after the year at Elverum fhs
48 former students have traveled to Kasese to combine volunteer work. Next, there are more from this year's litter who want the same. And you who apply for 22/23 will probably get the same offer the following year. Then you can combine volunteer work in schools, with football, on agriculture or in the mountains with safaris, exciting cultural experiences, gorilla tracking, etc. A small course here at school and then work for two to six months.
read more about the school's assistance project.
Thank you for the semester to those of you who travel home on Christmas vacation and welcome here to those of you who are considering applying for a school place in 22/23!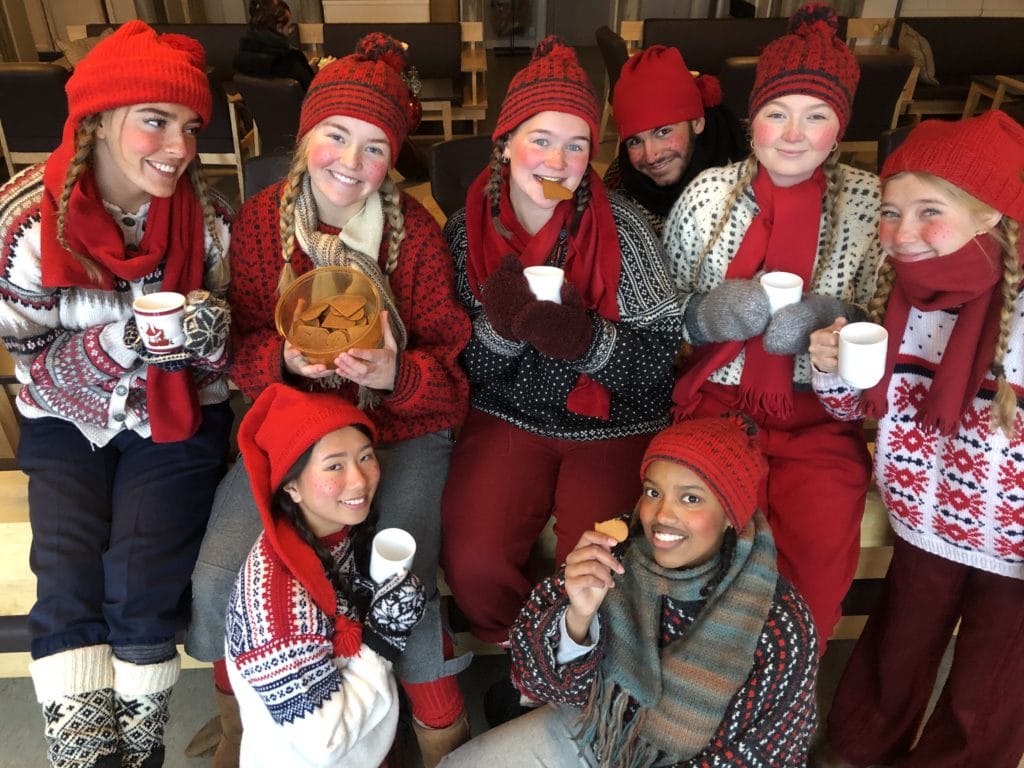 Bergen Aid Sustainability Flam Gudvangen History Upcoming Events NCFU Norwegian Bremuseum Norwegian Celiac Association Study tour Troldhaugen Vatnahalsen Ålesund