Africa aid/culture
- the slum, the school and the farm and the mountains
VISIT THE SLUM
After the flight Oslo-Doha-Entebbe, we were ready for the program for Africa Aid/Culture. And what a shock opening. The contrasts are very large from the Fairway Hotel, via Kampala Road, the taxi center and down to Kisinjy. They are among the poorest, but still some of the kindest, happiest and most hospitable people we have met. A strong and nice start to your stay.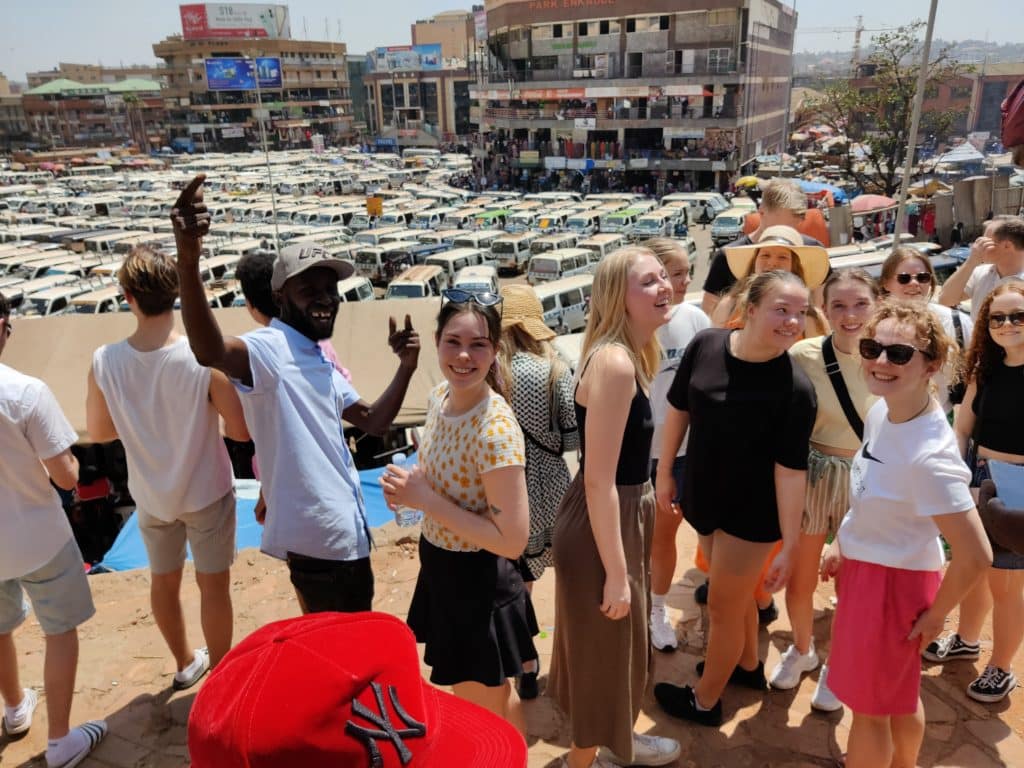 We were given a great tour of the slum where the cow dung houses of 8 square meters also house 8 people. Never more complaints about the rooms at the folk college.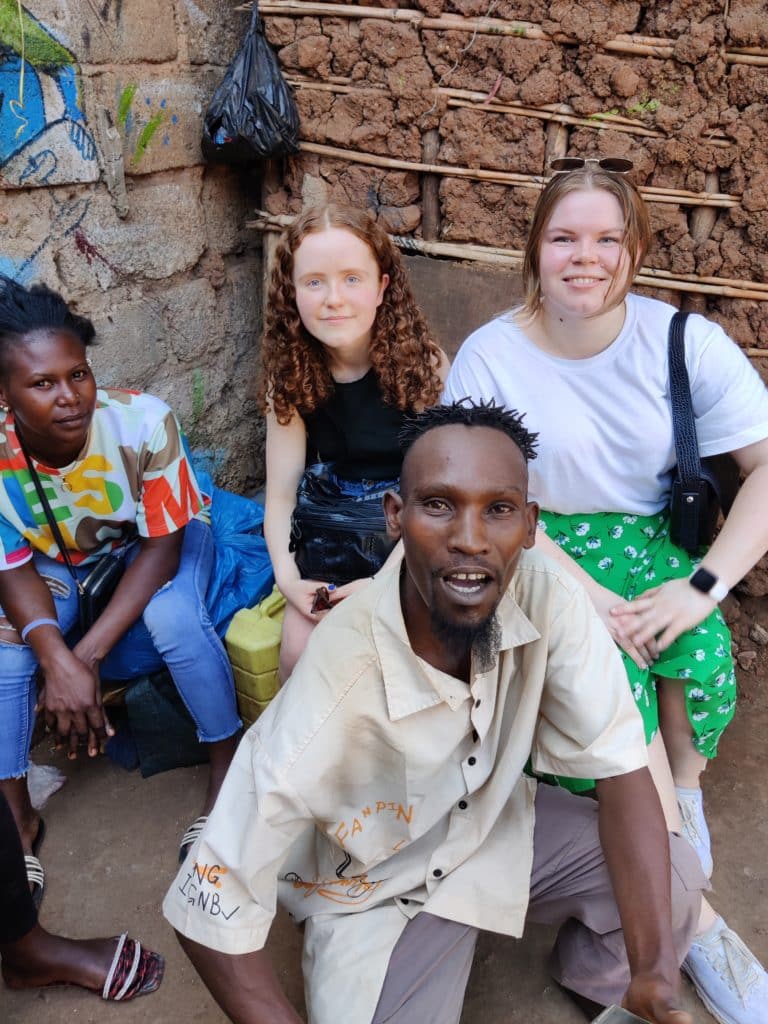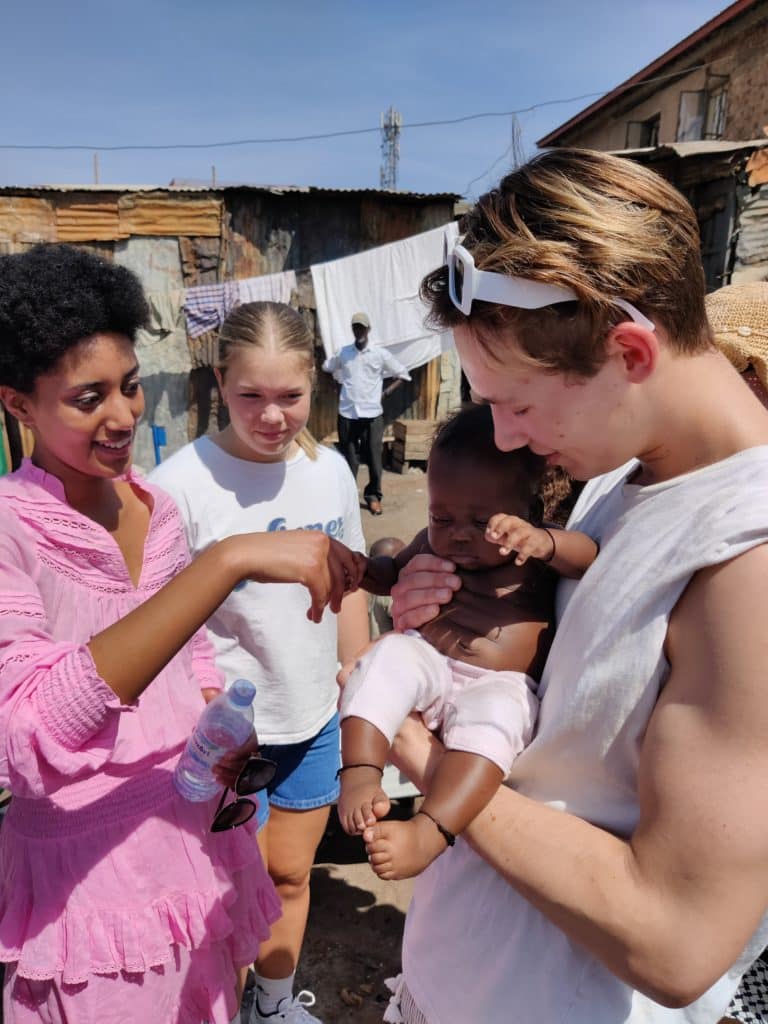 KASESE SCHOOL AND FARM
After a lovely 7 hour drive from Kampala to Kasese (it's like a well-edited film about the culture of Uganda), we were ready for the first day. First a trip to the schools to see the great work last year's students have done during their stay. Such as new outdoor toys, painting of classroom buildings and the purchase of sanitary kits for young girls at the boarding schools. Then we got to see how great the agriculture has become with a good water supply, fish pond, everything from fruit and vegetable cultivation, coffee trees, 20 beehives, goats, rabbits and vanilla production. (which has to be polished by hand - no wonder it's expensive) After a boring period with the removal of many pigs (swine flu) it seems that the pig department can be filled up again.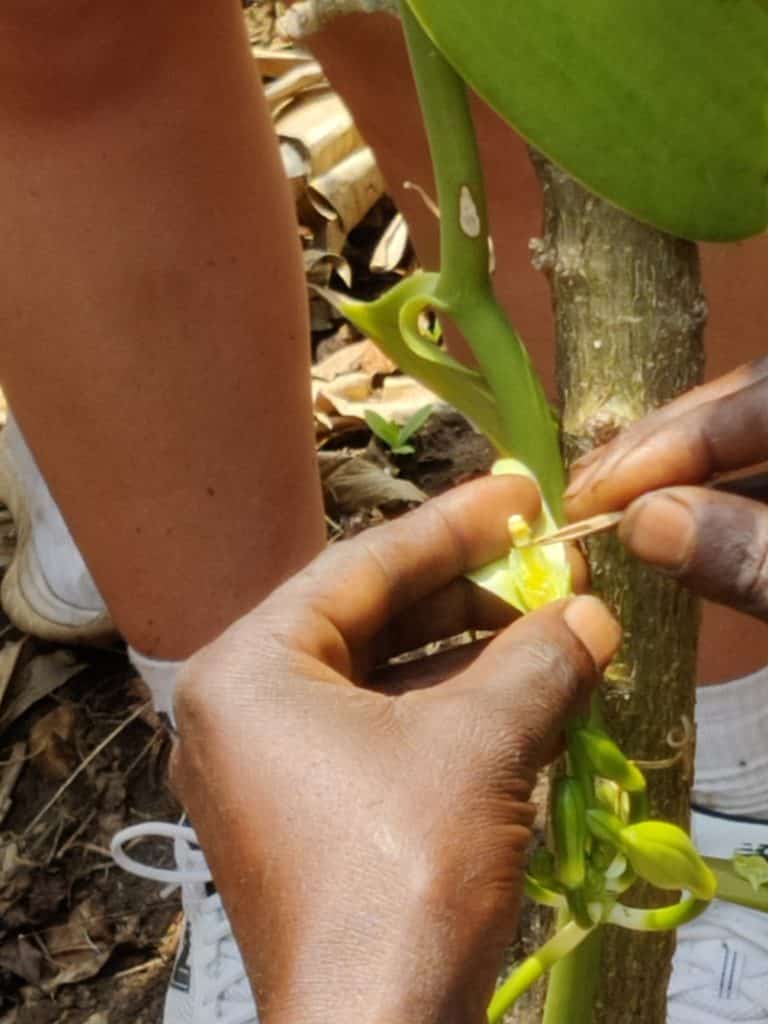 VISIT OF THE AMBASSADOR
A solemn welcome ceremony took place on Friday 10 March, where the Norwegian ambassador to Uganda Elin Østebø Johansen and her husband Erik Strøm (raised in Elverum) were the Guest of Honour. A little immodestly, we at Elverum Folkehøgskole can state that the ambassador was both satisfied and impressed. The fact that our volunteers (from last year's cohort) made the students at Primary sing Idyll and have "Rare Eventyr" with the Princess that no one could match was a bonus highlight. Fun to show off everything that the population of Elverum, parents and family, companies, teams and associations have contributed in recent years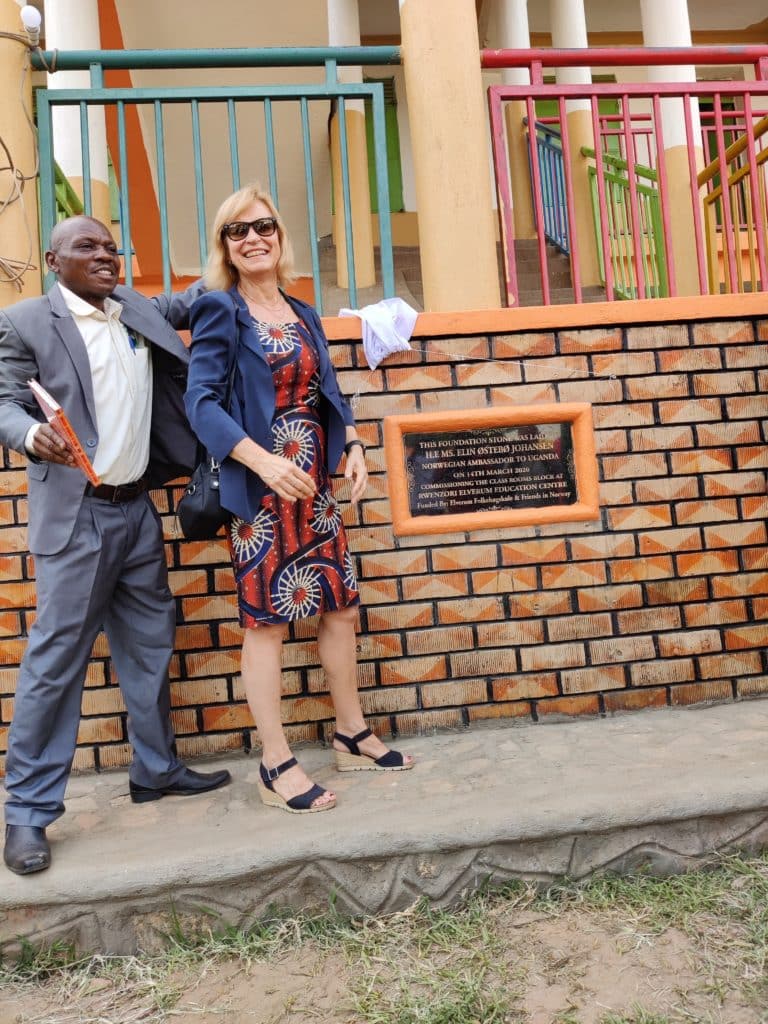 THE FOOTBALL AND TOURISM PROJECTS
On Saturday, it was ready for the football "national match" between Kasese and Elverum. After a difficult start to the 2nd round where Kasese went up 2-0, we turned the game around and at the very end of the second extra round we won 2-3. In addition, we got to take part in training at SC Bronken (which is our club named after the super committed Anders Bronken from Elverum Football.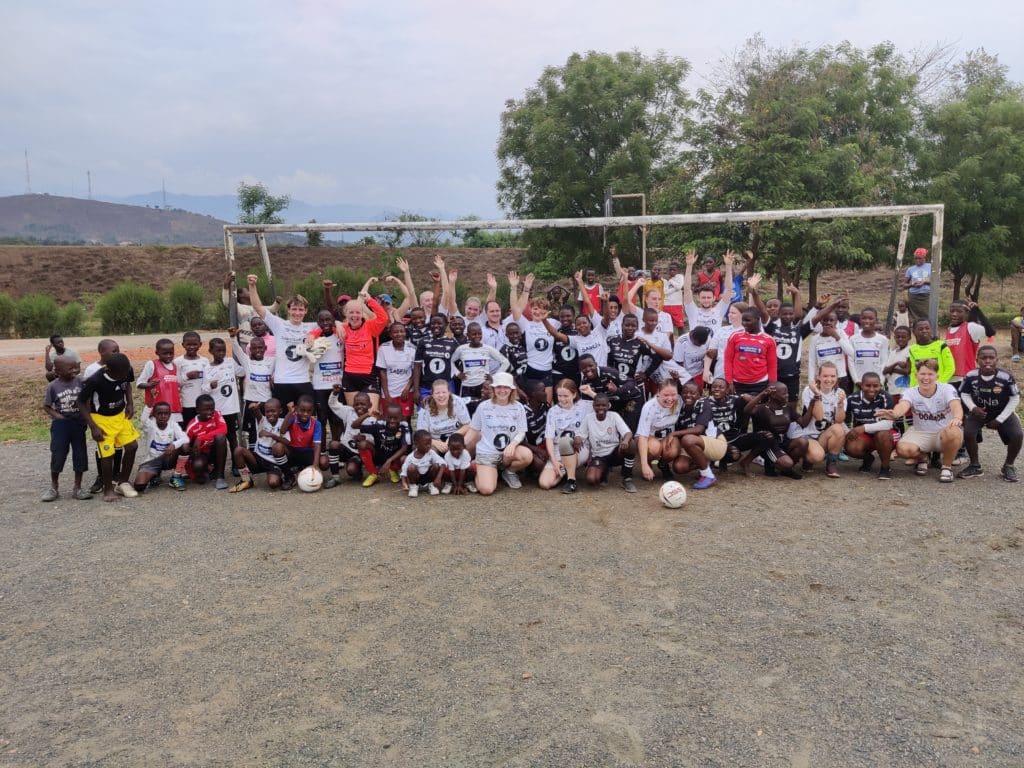 Sunday morning we traveled up to Kilembe and did the great walk up to Mbunga Campsite. Well….not everyone went. Someone cheated with Boda Boda (motorcycle taxi). At 1700 meters above sea level, we were given a guided tour of Lodrick and local dance from the area in Mbunga. And good service with fruit and a hot lunch. Here, there are many former students who have left a lasting mark with meaningful voluntary work.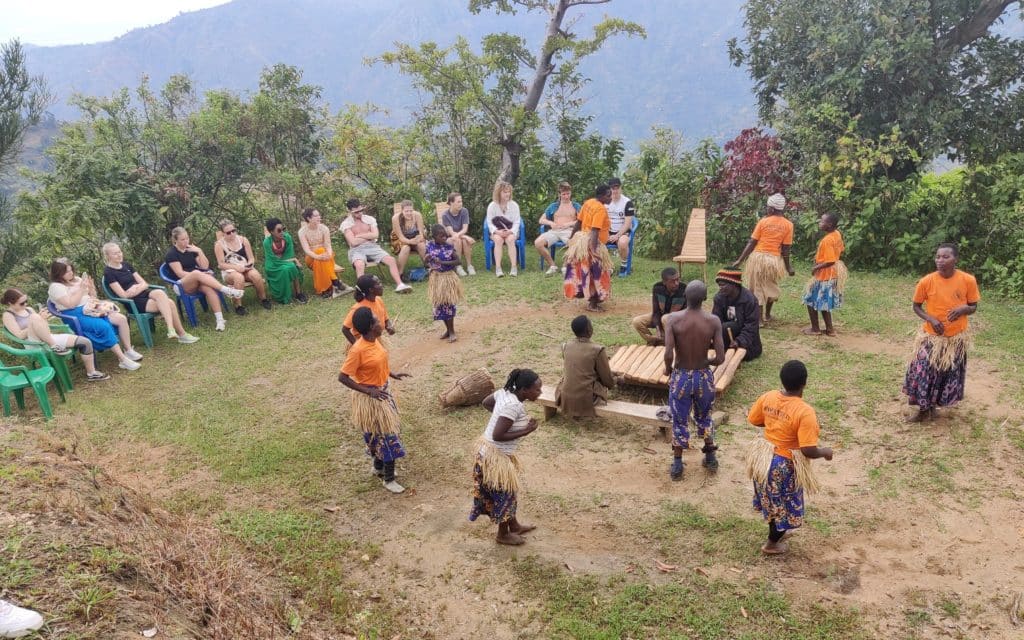 Today the pupils worked at school and bathed in the Hot Spring at Kiwa. Tomorrow the trip goes to Kongogrensa and Bwera, while there will be luxury and a boat safari on Wednesday.