Regarding SMS about anniversary parties
Some former students who have booked tickets for this summer's anniversary and reunion weekends have recently been informed that the money has been refunded and that they will have to book again. This is not a fake SMS, but you can ignore it if you have already sent a new order. Feel free to contact Kristin on tel. 970 61 119 if you are unsure of what applies to you.
At Elverum folk high school you get to challenge yourself in one of nine varied main subjects, and chose from more than 30 different electives. The school is situated 1,5 hours from Oslo, and you'll meet new friends from all over Norway - and all over the world.
There are no grades or exams, and you get support from the Loan Fund. There are no grade requirements from high school, and anyone can apply.
Folkehøgskole works almost like a bus stop. You get a year to wait, think and find out which bus you want to take next.

Olav Isak Utgaard, Snowboard / Freeski 2020/2021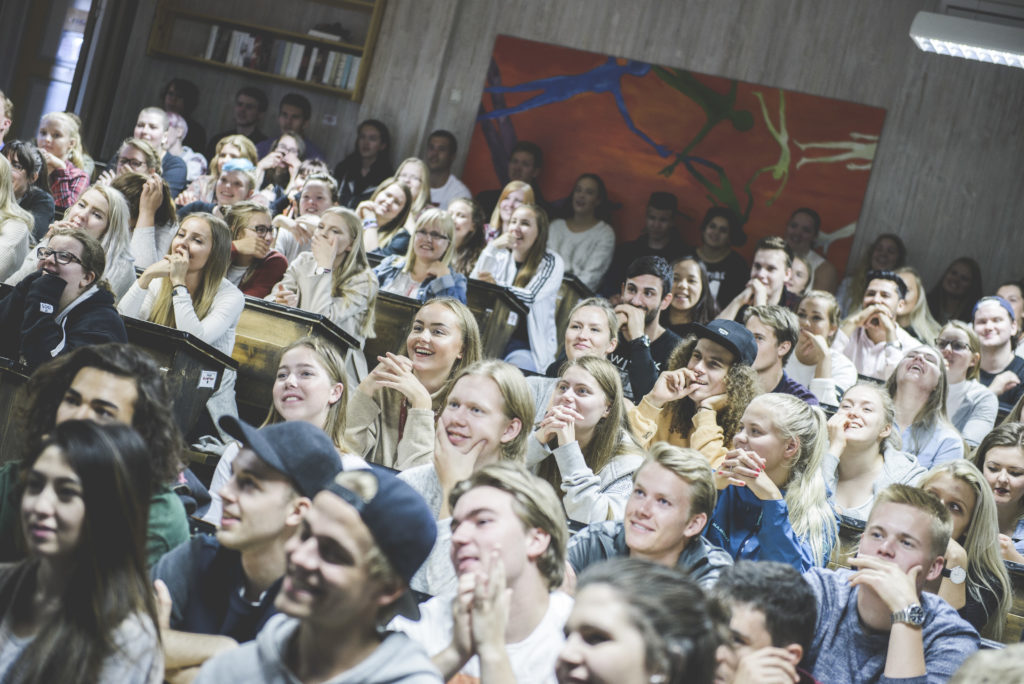 Do you want to challenge yourself with new friends?
Folkehøgskole is often referred to as a «mini-society». You live close to each other and become very well known and closely connected - often for the rest of your life.
More than 35 different electives to choose from.